Artist Noëmi Manser describes how painting has helped control the intense auras she experienced as part of her epilepsy. Art has been her safe, healing space.
Noëmi Manser, a Swiss born conceptual artist and muralist, grew up with epilepsy. Her art series 'Connecting Brains' depicts symbolic androgynous faces which she hopes will highlight the importance of uniting individuals and encouraging human connections. The works within this series were painted using both her hands simultaneously - a technique claimed to have also been used by Renaissance genius Leonardo Da Vinci. She also paints using only her left hand.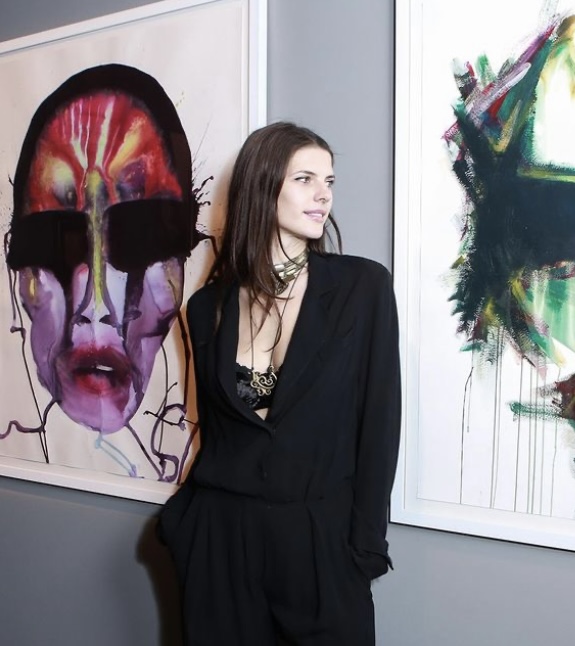 Noëmi credits discovering art with supporting her own spiritual and transformational journey. Consciously turning to painting allowed Noëmi to manage the intense auras she would experience from epilepsy, enabling her to transform a blank canvas into her own interpretation of objects, symbols, and figures. Creating art has offered her a safe healing space.
A New Dimension
"I still do have auras, which in epileptic terms is like a seizure before the seizure. I don't draw while I have auras, but I just naturally go into a flow state. Maybe it is linked to an aura, but I wouldn't be conscious of it. The place where my art comes from is an unconscious reality and a way of expressing subconscious material. I knew very early on, through my seizures and auras, that there was another dimension that I had access to. My paintings are automatically coming from that place," is how Noëmi describes how art gives her access to a new dimension.
"An art series I produced titled 'The Melting Brains' focuses on what it means to live with epilepsy. It was my visual representation of an epileptic seizure, an experience where my senses are overwhelmed with a loss of control and rational thought."
Noëmi also describes how another surreal artwork titled 'Awakening' (which was recently part of an exhibition in Manhattan, New York) allowed her to capture the symbol of a blinking eye, another symptom of epilepsy, with body parts such as eyes and tongues featuring often as elements of her work.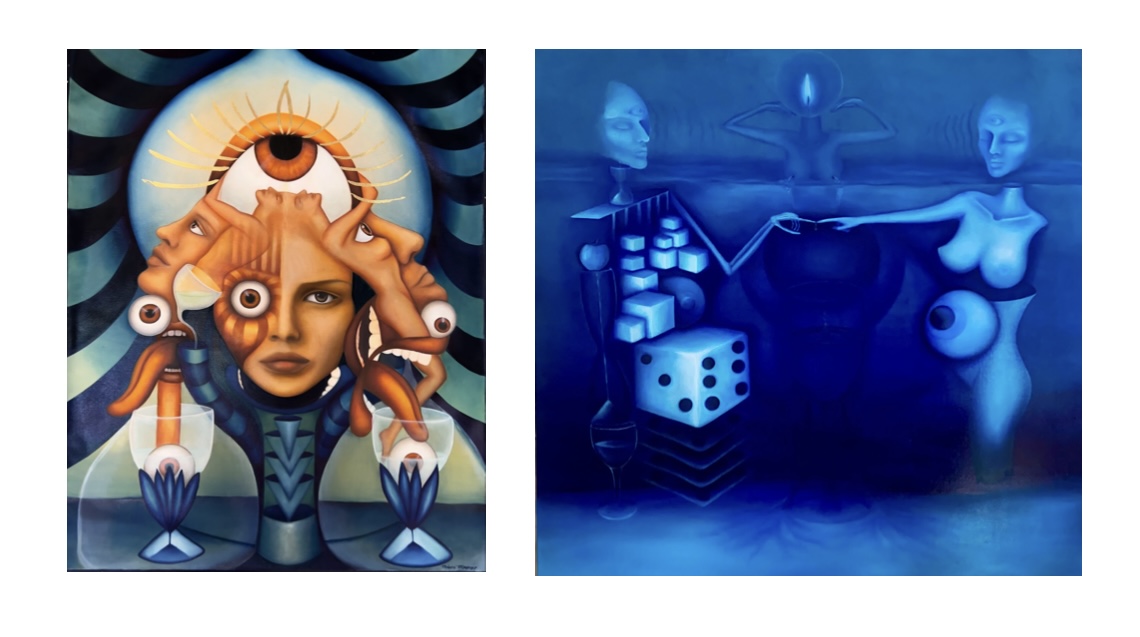 Healing with Art
Noëmi adds, "My mission is to bring unity through visual painting dialogues and an understanding that epilepsy might affect people in different ways. Individual experiences of living with the condition can be different. I am hopeful that my art will normalise how we interpret epilepsy within the community and initiate a tolerant conversation in this space. My journey as an artist is an emphasis on envisioning creative ways to use art as a resource, to help those living with epilepsy, as well as encouraging others to actively participate in the discussion."
In addition to art,  Noëmi also feels that following a healthy diet and eliminating sugar have reduced her fainting sensations and helped to stop her senses from feeling overwhelmed.
More information
You can view Noëmi's artwork at Noëmi Manser (www.noemimanser.com)
All views expressed here are those of the author and are not necessarily those of the Epilepsy Society.