Mel's story
Mel talks about her experience from being first diagnosed with epilepsy, to becoming pregnant and seeking treatment and support from Epilepsy Society at our Sir William Gowers medical centre.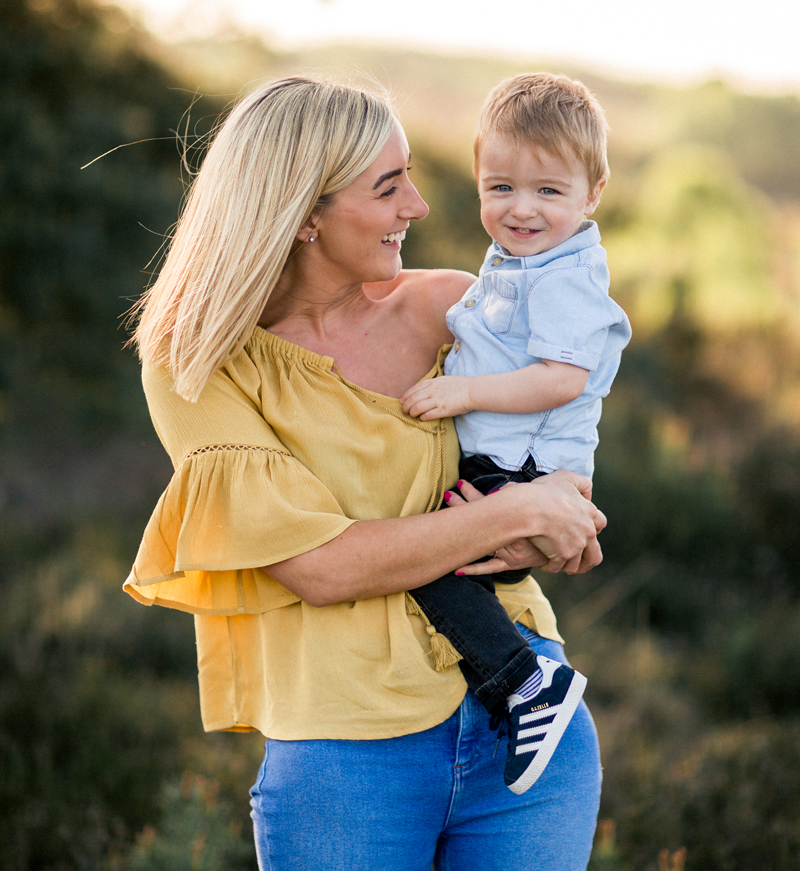 Mel's first seizure
My first seizure happened whilst I was sitting in my office at my desk in June 2012, aged 23.
Apart from suffering with multiple crippling migraines over the past few years I had no previous symptoms and no-one in my immediate family had suffered with seizures.
At the time, I was working on a project at work that was making me feel very stressed - all of a sudden I started to feel, what I call, 'head-shakes' where it felt like the inside of my brain was moving side to side but my body wasn't. Within, what felt like seconds, I was waking up on the floor.
I was so scared and felt so confused as to what had happened. My colleagues were fantastic and helped to try calm me down but I felt like I couldn't move with fear and as my whole body had tensed up, everything was aching.
DONATE NOW
There is no 'one-size-fits-all' approach to treating epilepsy. Everyone needs an individual assessment, diagnosis and treatment. And a regular gift from you can help everyone access what they need. 
"It was such a shock and it completely changed my life"
After getting the all clear from A&E, I then underwent multiple EEGs and MRI scans at Charing Cross Hospital - this was organised by my local hospital. I was diagnosed with probable focal onset seizure disorder but was told I couldn't be put on medication or diagnosed with epilepsy until I had another seizure.
I will always remember the day my consultant bluntly told me with no emotion that I couldn't drive for a year. It was such a shock and it completely changed my life but the support around me was incredible. I do appreciate not everyone is lucky enough to be able to drive and have their own car but with no proper diagnosis and no easy means of getting around I did feel quite isolated.
After getting my licence back I felt great and with no other seizures within the year we all hoped it was just a one off.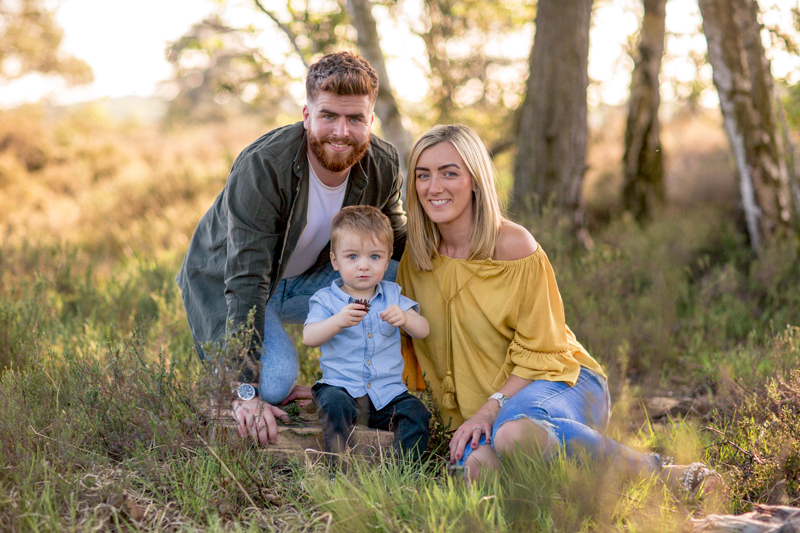 Affecting the future
My second seizure happened in May 2015, aged 26 - I was staying in my friend's house in London and was taken to King's Cross hospital. I suffered a Grand Mal seizure but luckily one of my friends is a volunteer paramedic so knew what to do.
After I recovered, I was devastated as my partner and I had just decided to start trying for a baby so we didn't know how this would affect our future.
The consultant explained my triggers were sleep deprivation and stress and advised that I should start taking Lamotrigine. I visited King's Cross hospital for multiple follow up appointments for over a year - my partner and I also attended conception counselling to prepare us on how to deal with my epilepsy during pregnancy and once the baby arrived.
They also had to talk to us about the risks of being on a epileptic drug whilst pregnant. They were extremely honest with me and we discussed the health risks to the baby but they made it clear that Lamotrigine was one of safest drugs to take during pregnancy.
A year after my second seizure we found out we were pregnant ! ! We were so incredibly happy! I had to have multiple scans during the first 20 weeks to check the baby was ok but were told quite early on that there were no complications.
Finding treatment at Epilepsy Society
King's Cross explained that it was wise to go back to my local hospital for my Epilepsy follow ups but I refused. I wasn't happy with my consultant and I felt very uncared for due to his abrupt and unfriendly bedside manner.
My mum started to do some research and came across the Epilepsy Society - we spoke to my GP and were referred instantly. When I first arrived there I was overwhelmed by the facilities they offered. I met my consultant and his team and they were all so welcoming, friendly and so positive about everything.
My main fear was having a seizure again whilst pregnant as my main concern was protecting our baby. I was asked to visit them constantly throughout my pregnancy where they checked my drug levels - they had to gradually increase them as the baby got bigger to make sure the level didn't drop. I never had to chase for any results as they called me within days of having them done. They were always easily available at the end of the phone and would book appointments to see me the following day if they had any concerns.
I felt extremely cared for which allowed me to enjoy my pregnancy - they were there every step of the way talking through the different birth plans that would cause me the least stress. They also discussed sleep deprivation and how best to keep it under control as this was a major trigger for my epilepsy. It was also important for my partner to know what to do if I have a seizure and they gave me tips on how to stay safe when I was at home with the baby alone.
Life after pregnancy
After my son Luca was born, as any new mum knows it is extremely hard but so amazing and rewarding at the same time. I wanted to be the best mum I could possibly be and I didn't want my epilepsy to affect this - they continued to see me regularly for check-ups to check how I was coping and to review my drug levels to make sure we could get them back to where they were before I got pregnant. I even went to one appointment and was offered a MRI scan the same day as they wanted their own scan results for their records.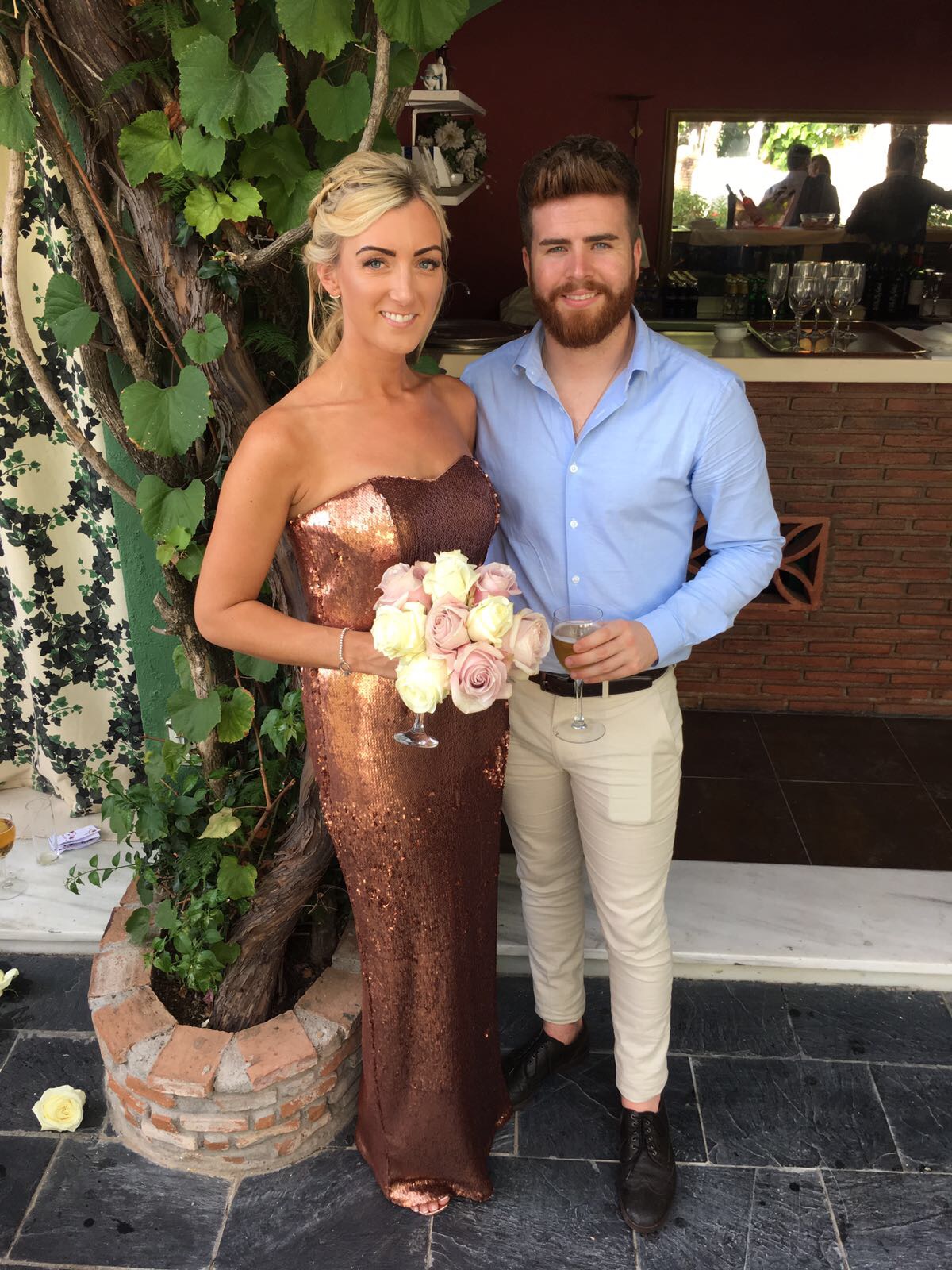 I can't speak more highly about the team - everyone from the cafe volunteers to the ladies in the phlebotomy department and the consultants are so lovely. I've never had to wait past my appointment time and I'm always welcomed with a smile.
Over the past 6 years since my first seizure it has been such a rollercoaster of emotions but since I've started seeing the team I feel in control and on top of my epilepsy. I appreciate that my seizures could start again at any time but because of their guidance I  am fully aware of my triggers and how best to look after myself to reduce the risk of more seizures.
My advice to others - if you yourself have epilepsy or someone you know has it, get in touch with the Epilepsy Society. I have a much more positive outlook now on dealing with my epilepsy and I do believe this is because of their team!
We have information on how to get a referral to Sir William Gowers Medical Centre, and getting a yearly review for your epilepsy on our website.