How epilepsy cost me my dream career
Dan was 21 and serving as a medic in the Royal Navy when he was diagnosed with epilepsy. He was devastated to lose his dream job but is determined not to let epilepsy define him. He is now studying nursing at university and has applied to join the police. He hopes his story will help others, particularly those in the armed forces.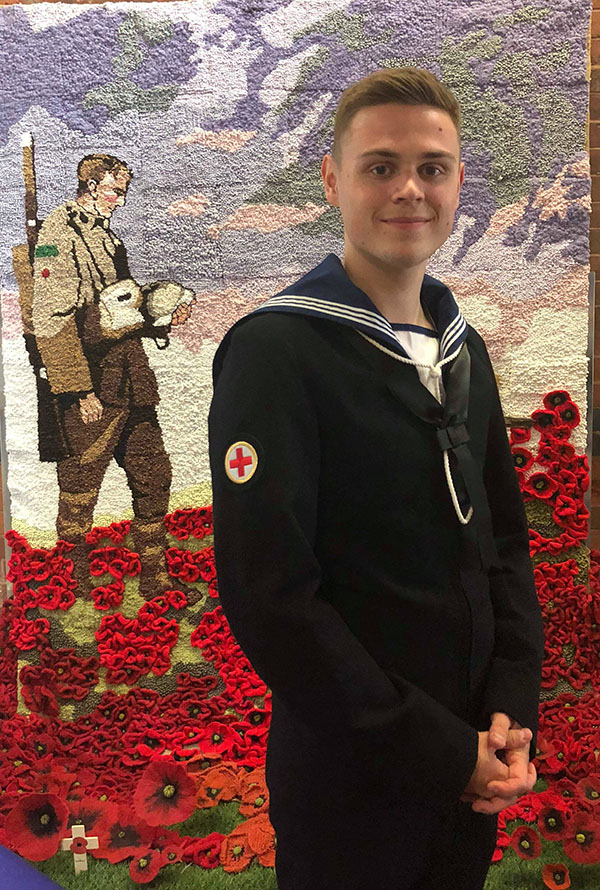 My name is Dan and I am 24 years old. I was diagnosed with epilepsy at 21 after two tonic-clonic seizures which came totally out of the blue.
 
I was 21 and was serving as a medic in the Royal Navy when I suffered my first ever tonic seizure in September 2018. It occurred the morning after a night out with my friends which ended the same as any other night out. I got home at 4am after about eight pints of beer and went straight to bed. I got up at 8am the next day for work and had the usual hangover but otherwise I felt normal in myself. 
Hit the deck
It was at about 10am when I was walking into the hangar of my ship and the next thing I knew I came round lying on the deck with blood pouring from my head and a throbbing right shoulder. I have/had no recollection of what happened whatsoever and when I regained consciousness, I threw up. I didn't know where I was or who any of my friends were stood over me. That was one of the scariest moments of my life. 
I was taken to the nearest hospital in the country I was in, where they spoke very little English. They did a scan of my head which came back clear and an X-ray of my shoulder which was also fine. I was given the all clear and sent back to ship with no answers as to what happened until the doctor asked for eye witness accounts from my crew. They all stated they saw me collapse and then heard a loud thud from my head hitting the deck. They said I then proceeded to have a seizure which was very traumatic for my crew to see.
 
When I arrived back in the UK I felt fine and continued life as normal minus being able to drive for six months as per doctor and DVLA instructions. I was referred to the neurology department who did some tests which included an MRI, EEG and a sleep-deprived EEG. While waiting for the results I continued working and living as normal. 
Second seizure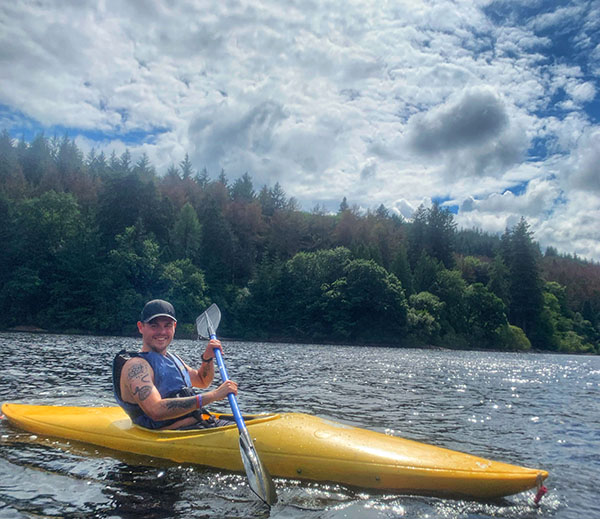 Four months after my initial seizure in 2018 I had another tonic-clonic seizure in January 2019. This again was also after a night out and occurred around 10am the next morning while at work. Luckily, I was working in the sick bay on camp so had doctors and other medics on the scene straight away. 
I came round lying on the floor with blood pouring from my mouth this time and my shoulder in agony once again. I was taken to hospital where my neurologist saw me. It was a week later that the neurologist diagnosed me with epilepsy (primary generalised epilepsy). 
The results of my resting EEG showed small sharp spikes in the left front temporal region and my sleep deprived EEG showed bursts of frontal spikes which apparently increase the risk of further seizures. 
We also found out my shoulder was in agony because during my seizures it dislocated in a way that only occurs due to seizures, electric shocks or trauma. This happened to me due to the contraction of my muscles and ligaments during my seizure. My shoulder has come out multiple times since due to the damage caused by the seizures and I am due to have surgery on it in late 2021 .  
Coming to terms with epilepsy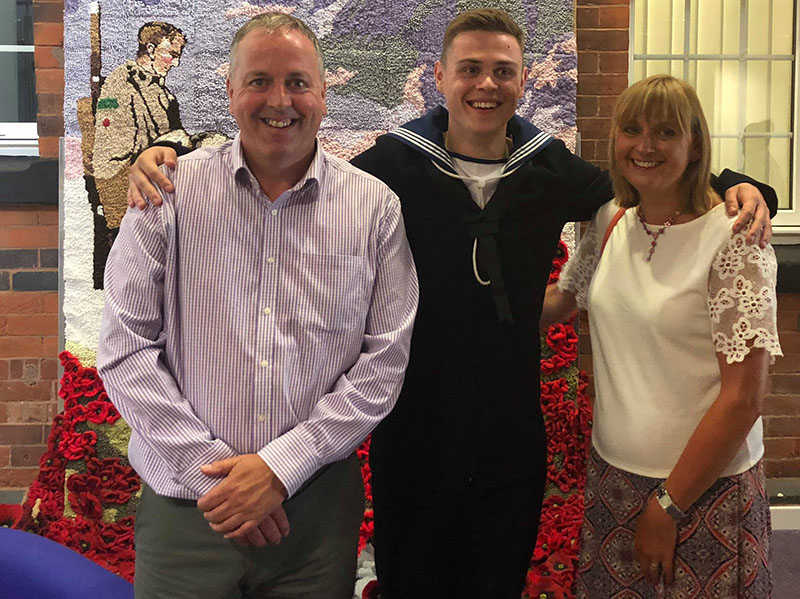 The diagnosis left me and my parents speechless. I couldn't understand how this could randomly happen to a fit and healthy 21-year-old. I was told epilepsy could develop and occur at any age which I did not know as I thought you were born with it. 
I had many emotions at the time, but my main worry was the fear of another seizure happening again on top of the worries of my career being in doubt. I was put on 750mg of levetiracetam twice a day ASAP.
The neurologist told me my main triggers were sleep deprivation and alcohol. I quit drinking alcohol completely after my diagnosis and always make sure I get a good night's sleep. 
Losing my career
I haven't had a seizure since my second one in January 2019. Unfortunately, due to the epilepsy diagnosis I was unable to remain in the Royal Navy and was medically discharged in 2020. I was devastated to lose my dream job I had worked so hard for. 
When I found out I was to be discharged from the navy I applied and fortunately got into university to study nursing which I started in September 2021. I have also applied to the police as you can join if you are one year seizure free and I hope to connect with other officers with epilepsy for advice. 
A new future
I am very happy to have progressed and worked hard for two future career opportunities and I will not let epilepsy define me, my career and my goals in life. 
I am sharing my story to recognise the journey I have been on and hopefully it can potentially help others in the armed forces who may be diagnosed with epilepsy.  I know how scary and concerning It can be with the diagnosis and the potential career impacts.
All views expressed here are those of the author and are not necessarily those of the Epilepsy Society.