Write to your MP about safer medicines in pregnancy
In January, a report was published which highlighted the potential risks to babies of many anti-epilepsy drugs when taken by pregnant women. These drugs include carbamazepine, topiramate, phenytoin and phenobarbital. 
For a number of years, the Epilepsy Society has campaigned on behalf of pregnant women who have taken sodium valproate – an anti-epilepsy drug known to have potential health risks when used in pregnancy.
Following the report, Epilepsy Medicines in Pregnancy published by the Commission on Human Medicines, we have widened our campaign to support women and girls who take other anti-epilepsy drugs before and after pregnancy.  
Our campaign, Safe Mum, Safe Baby, launched in January with three key objectives:
1. To secure an increase in research funding for epilepsy medicines, that will help us to understand why certain drugs pose harm and which pregnancies may be most vulnerable. This could, in turn, lead to the development of safer medicine in the future. 
2. An extension of the valproate registry, which monitors the use of valproate among pregnant, to include individual data relating to all anti-epileptic drugs. This will help researchers understand why some pregnancies are more vulnerable than others.
3. For every woman and girl with epilepsy, who is of childbearing age, to have an annual review with their GP or neurologist so they are aware of the risks associated with anti-epileptic drugs taken in pregnancy. Every woman who is planning a family should be referred urgently to their neurologist to optimise treatment. We also want to raise awareness among healthcare professionals about these risks. 
You can find out more about our campaign here. 
What can I do?
The provision of safe medicines for pregnant women is an important issue – and one that we are eager to push up the political agenda.
Writing to your MP and explaining why this is such an important issue, is a very powerful way to support our campaign. We have a suggested letter format below.
If you are willing to include your own experience with anti-epilepsy drugs in pregnancy you can put this in the paragraph where it says [INSERT YOUR OWN EXPERIENCE HERE].
You could also call your Member of Parliament's office and arrange an appointment to speak with them. 
You can find your local Member of Parliament and their contact information here: members.parliament.uk/FindYourMP 
Do let us know on campaigns@epilepsysociety.org.uk if you hear back from your MP, and we can provide additional support and information.
Template letter 
Dear [MP NAME],
I live at [INSERT ADDRESS] in your constituency and I am emailing to encourage you to support safer medication for pregnant women with epilepsy.
A report published by the Commission on Human Medicines in January highlighted the risks to babies of many of the most commonly prescribed anti-epilepsy drugs when taken by pregnant women. The impact on infants can include both physical and neurodevelopmental harm. We have known for a number of years about the risks associated to the drug sodium valproate, but evidence now suggests that this is a broader issue across numerous anti-epileptic drugs. 
As a woman with epilepsy, I find this very troubling.
I am supporting the Epilepsy Society's Safe Mum, Safe Baby campaign which aims to tackle this important issue. 
The campaign has three main asks: 
to increase funding for safe medicines research
to extend the existing valproate registry as a matter of urgency to include all anti-epileptic drugs
to raise awareness among health professionals to ensure all women and girls with epilepsy, who are of childbearing age, have access to appropriate information and an annual review
[INSERT YOUR OWN EXPERIENCE ABOUT EPILEPSY AND PREGNANCY HERE]
e.g. I have had epilepsy for X years and currently take X medication. Please feel free to describe your personal circumstances, if you are comfortable doing so. This may include a previous pregnancy, a current pregnancy or concerns about starting a family in the future. 
As my constituency MP, I am asking for you to show your support for this campaign. 
You can do this by tabling a Parliamentary Question or writing to the Treasury in support of greater funding for research into anti-epilepsy drugs.  
Please do let me know if this is of interest and I can provide you with further information. 
Yours sincerely,
[NAME]
[ADDRESS]
[PHONE NUMBER]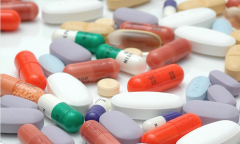 The Epilepsy Society has welcomed the publication of data from a new valproate registry but called for it to be expanded to include all anti-epilepsy drugs.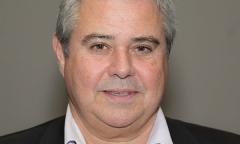 Following publication of a review highlighting the risks linked to some epilepsy medications during pregnancy, our Medical Director, Professor Ley Sander, has written a letter to support women and girls requesting a review of their medication and an urgent referral to a neurologist if they are planning to become pregnant.