Help with travel costs
Details of travel support schemes for people with epilepsy across the UK.
You may be entitled to free or discounted travel if your seizures mean you can't have a driving licence (see section on Driving).
If you have epilepsy and are still having seizures, you may be entitled to free, or discounted, travel on buses, coaches, trams, tubes, or trains. This is usually because you would be refused a driving licence if you applied. 
You will usually need some proof that you are eligible for the discount. This proof may vary depending on where you live and the type of transport. It might include a letter from the driving agency confirming that you are not able to drive, a copy of your prescription for anti-epileptic drugs, or proof that you are receiving certain welfare benefits. You can contact each travel company to find out more about your eligibility. Also see our information on What help is available.
You may be able to use community transport schemes, such as Dial-a-Ride, for people who have difficulty using public transport. Visit gov.uk/community-transport-services-shopmobility 
The Access to Work scheme
If you are unable to use public transport due to your epilepsy, you may be able to get help towards the cost of getting to work through the Access to Work scheme. Contact your local Jobcentre Plus or visit the GOV.UK website for details.
The Healthcare Travel Costs Scheme
The Healthcare Travel Costs Scheme provides financial help towards transport costs for people on certain benefits or a low income. The scheme covers travel to hospital for NHS medical treatment but does not include routine GP or dentist appointments. Visit the NHS website for details or call the NHS Low income scheme helpline on 0300 330 1343.
Other travel benefits
If you qualify for certain benefits based on your mobility, you may be entitled to:
a Blue Badge parking permit (that can be used by another driver when you are a passenger), which also entitles you to register for a full discount on the London congestion charge, and
free road tax for a car registered in your name, or for a car which someone drives specifically for you as a passenger.
Visit the GOV.UK website for details.
Taken from our Driving leaflet. Order this leaflet from our online shop as part of our 'first five free' offer, or download the pdf using the link below.
Information produced: December 2019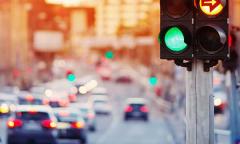 When you can drive depends on the type of seizures you have now, the type of seizures you have had previously, and what type of licence you have.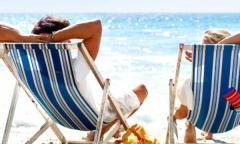 Having epilepsy should not usually prevent people from travelling. Planning ahead can help you stay well and make the most of your trip. Here are some ideas to consider if you are planning to travel.