Zach, 10, is short-listed for Unsung Hero Award
We are incredibly proud to announce that 10-year-old Zach Eagling – the figurehead of our Zach's Law campaign – has been shortlisted as an Unsung Hero in the Third Sector Excellence Awards.
The prestigious awards are held annually to recognise excellence, innovation, courage and commitment across the charity sector.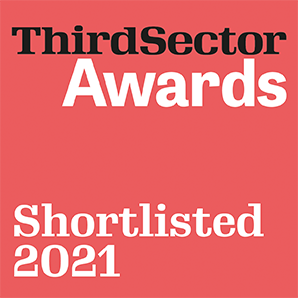 Find out who is on the Third Sector Excellence Awards shortlist
The Epilepsy Society nominated Zach for spearheading our online harms campaign after he was targeted by internet trolls with malicious tweets designed to trigger a seizure in the young schoolboy.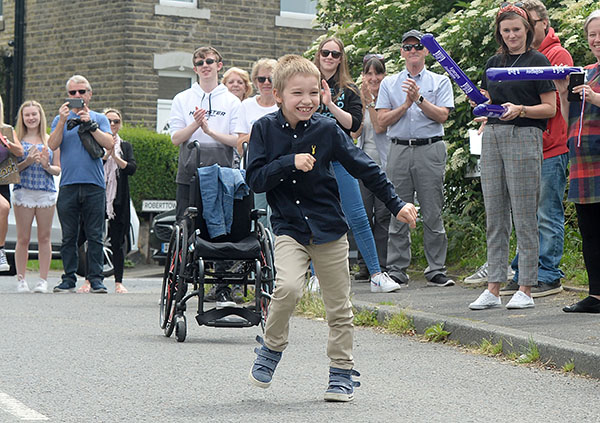 Our nomination reads:
"Zach Eagling is a simply extraordinary young man whose perseverance, commitment and selflessness have made a real difference for many people with epilepsy. Zach has cerebral palsy and epilepsy and in May 2020 was raising money for the Epilepsy Society when he became the victim of a malicious co-ordinated attack by internet trolls. 
Inspired by Captain Tom Moore, Zach was attempting to complete a 2.6km walk in his back yard – the first time he had ever walked unaided. His mum, Claire Keer, posted a video of Zach's progress on Twitter and the trolls targeted it with flashing images designed to trigger a seizure in the brave schoolboy. The trolls also targeted the charity's account and many of their followers. 
Undeterred, Zach continued his challenge but also became the figurehead for a major campaign led by the charity to bring the trolls to justice. As well as completing his walk, Zach appeared on national tv and across national media, highlighting the vile attacks on a vulnerable group of disabled people. 
At the Epilepsy Society, we believe that Zach Eagling is a fantastic example of a community campaigner who has struggled through adversity in order to raise money for others."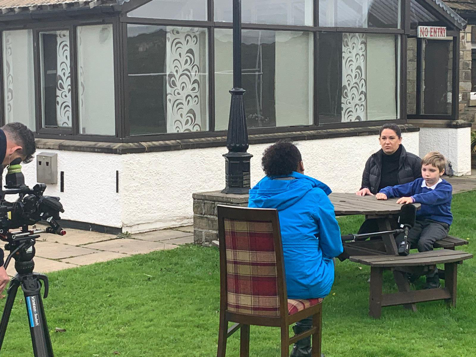 Meeting with the Law Commission
As part of the campaign, Zach met with Professor Penney Lewis, Commissioner for Criminal Law at the Law Commission, to explain the severity of these online attacks.
Since being nominated, the Law Commission has recommended that the government should introduce a specific offence to tackle this type of abuse. The government must now decide whether to act on the Law Commission's recommendation.
Daily Express
The Daily Express has also got behind our Zach's Law campaign featuring Zach's story across their print and online editions.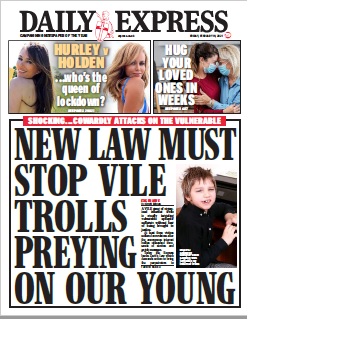 Nicola Swanborough, Head of External Affairs at the charity said: "Zach's resilience and determination are really making a difference for people with epilepsy. Zach has selflessly campaigned to make the internet a safer place for anyone who is photosensitive and that is a remarkable achievement for a 10-year-old boy. We are very proud that he is the face of our campaign and very proud that he has been nominated for an award."