Epilepsy Society needs your help
Do you have experience of working in social care, or do you have lived experience of supporting someone with complex care needs? Maybe you have taken early retirement from care work or are thinking of a career supporting people with disabilities.

If so, the Epilepsy Society would love to hear from you. 
There is an ongoing shortage of staff in social care across the country and this has been exacerbated by the need for all care workers in England to be double vaccinated.
We have worked hard at the Epilepsy Society to ensure that our staff have been double jabbed but we also rely on staff from care agencies. With escalating shortages and requirements for staff to be covid safe, they are currently not available to provide adequate levels of staffing to meet our needs.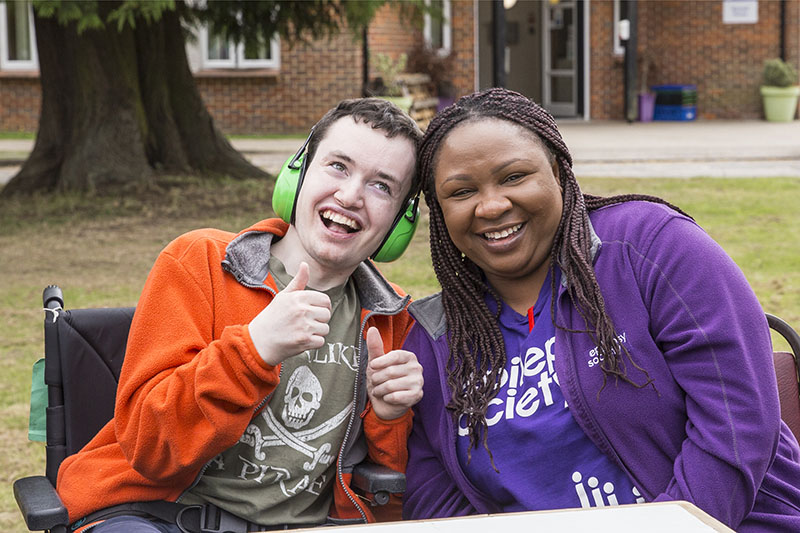 We have six residential homes in Chalfont St Peter, Buckinghamshire, delivering care for 93 adults, all with complex epilepsy and learning disabilities. We provide person centred care with every resident encouraged to lead the life that they wish to lead: swimming, horse riding, ski-ing, dancing and the list goes on.
But we desperately need more care staff to ensure this continues. And this is where we would love to hear from you, if you can help.
You can listen to two of our supporter workers talking about their work in our care homes on the links below. And you can read the inspiring story of how Steve Turner swapped  marketing for life as a support worker during the pandemic.
Olivia talks about becoming a key worker following her A'levels
Claire talks about being a support worker at the Epilepsy Society and learning how to shave men. 
Steve talks about swapping  marketing for a life as a support worker at the Epilepsy Society.
How to help
If you live near our Chalfont Centre in Chalfont St Peter, Buckinghamshire SL9 0RJ and feel you could help or would just like to find out more, please contact us via the details below:
Email: Recruitment@epilepsysociety.org.uk  
Call: 07936360641
www.epilepsysociety.org.uk  - just go to 'Work for us' on the top right.