Epilepsy Society Neurologist on BBC Radio 4 to discuss new genomics research
If you tuned into Woman's Hour on BBC Radio 4 this morning, you would have heard one of our Consultant Neurologists, Dr Simona Balestrini, discussing how Epilepsy Society's new €2.5 million genomics research partnership with biopharmaceutical UCB, could bring new hope to people with epilepsy.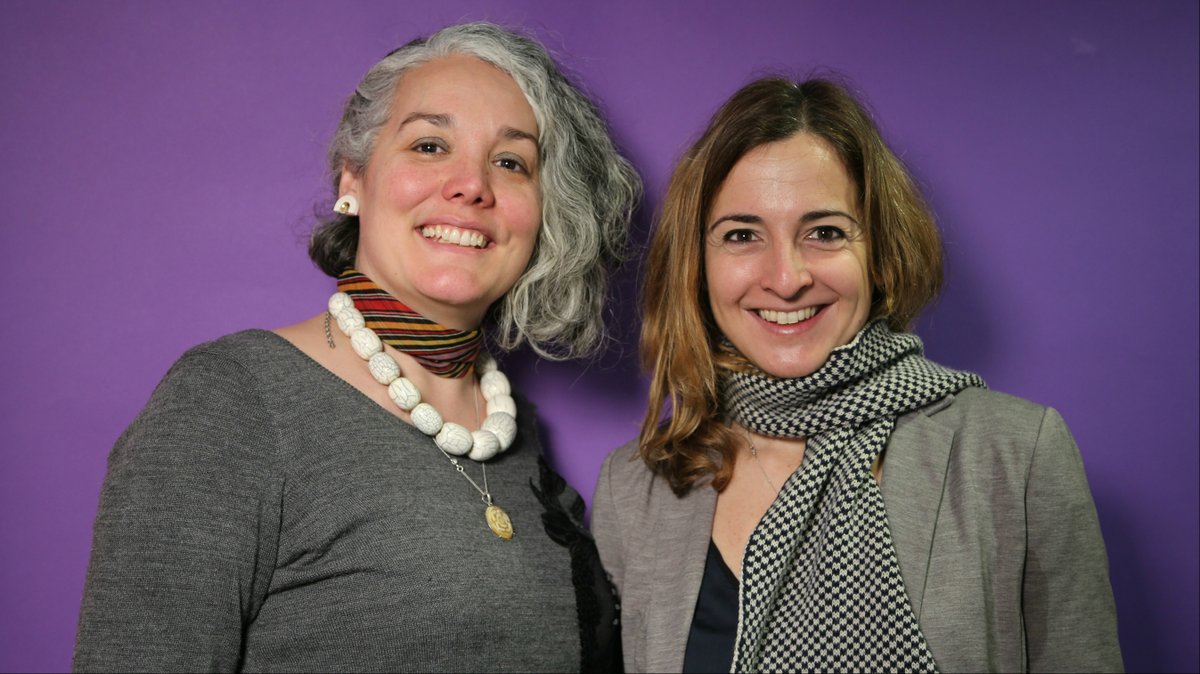 The segment explored if women could benefit from a more personalised, targeted approach to the diagnosis and treatment of epilepsy.
You can listen to the interview below: 
Fran Thomas, who was diagnosed with epilepsy when she was 15 years old, talked about her epilepsy which is linked to her menstrual cycle.
Fran's seziures happen between day four and seven of her cycle. She says: "they're quite distinct".
She was given clobazam to take to help her seizures, although she admitted that it doesn't always help or work. She can only take it a number of days a month, otherwise it becomes completely redundant.
She says: "The interesting thing is... I spent years trying to explain that my fits followed my menstrual cycle and they didn't believe me. When I fell pregnant and attended the endocrinologist, they said 'Well obviously you've got catamenial epilepsy".
Catamenial epilepsy is a form of epilepsy, which includes women whose seizures are worsened by their menstrual cycle. Women with catamenial epilepsy are unusually sensitive to hormonal changes.
However, when Fran was pregnant, she didn't have any seizures. When women get pregnant, a hormone called progesterone is released which is a natural anti-convulsant.
Dr Simona Balestrini said: "It is quite common in women that the hormonal pattern plays a role in seizure occurrence".
A lot of medical research doesn't take into account women's hormonal cycles. Epilepsy Society's partnership with UCB hopes to change this and to find the right treatment for women to help them lead a seizure-free life.
Simona said: "We are specifically looking at genomes and how all the information about our bodily functions is stored in our genes, including how our hormone pattern works".
"Genetic doesn't always mean inherited, a change in genes can happen as a new change in the person and isn't always coming from their parents".
"Our target is first of all understanding the mechanism and then targeting the treatment to the mechanism - trying to reverse what the change in the gene has caused".
Although there are some women whose seizures who end when they go through the menopause, it is hard to predict whether she will be seizure free in the future. 
Epilepsy Society hopes our partnership with UCB will help to improve the lives of many people with epilepsy over the next five years. We look forward to seeing what our researchers will uncover.
More information
You can read Fran's blog about her book, 'Fits and Starts' here: https://www.epilepsysociety.org.uk/fits-and-starts-running-falling-fleei...
If you would like to help Epilepsy Society to ensure everyone has the best possible chance at accurate diagnosis, treatment and personal support, you can donate by going to: https://www.epilepsysociety.org.uk/donate-epilepsy-society-0#.XGLELlX7QdU