Epilepsy Society welcomes new measures to ensure no babies are exposed to sodium valproate during pregnancy
New measures announced to stop babies being exposed to valproate in the womb
Valproate medicines are available in the UK under brand names such as Epilim, Epival, Episenta, Convulex and Orlept
No girl or woman should stop taking valproate without first consulting her doctor.
Epilepsy Society's chief executive Clare Pelham has called today's announcement of new regulatory measures around sodium valproate, 'a landmark moment for all women who have ever been prescribed the epilepsy drug.'
However she stressed there was no room for complacency and that the charity would be diligent in monitoring the effectiveness of the strengthened regulations.
The new measures to avoid babies being exposed to sodium valproate in the womb, have been endorsed across Europe by CMDh*, the European medicines regulatory body.
Restrictions and a pregnancy prevention programme will mean valproate can no longer be prescribed for epilepsy during pregnancy unless no other effective treatment is available.
The epilepsy drug, prescribed to around 28,000 women in the UK each year, can cause physical disabilities and developmental problems for some babies exposed to it during pregnancy.
Clare Pelham responds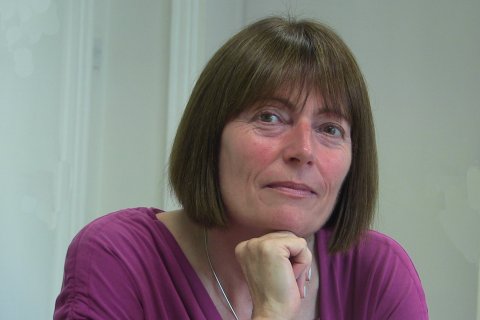 Clare Pelham said: 'For many decades, babies have been born with avoidable disabilities because their mothers were not told about the risks associated with the drug.  It is quite literally unbelievable how long it has taken to bring about this straightforward change to ensure all women and girls of childbearing age will have an annual conversation with their doctor to warn them of the risks of taking sodium valproate when pregnant.
'Successive governments should hang their heads in shame.  To be a disabled woman is sometimes described as being "doubly disadvantaged".  When you look at how many years it has taken to achieve these simple, straightforward and inexpensive healthcare improvements that prevent babies being born with avoidable disabilities, it is hard to disagree.
'All credit therefore to Jeremy Hunt for setting up a review to be carried out by Baroness Cumberledge into the way concerns over three NHS treatments, including sodium valproate, have been handled by the healthcare system.  It is really important that we all learn from this terrible delay and improve.
'I should like to pay tribute to the brave and determined women who have led this campaign. They know only too well the devastating effects that this drug can have on babies exposed to valproate during pregnancy. The new guidance cannot turn back time for them but they have selflessly campaigned to ensure that, in the future, no woman will find themselves in the same position.
'It has been a long time coming, but the new guidelines are the result of great collaborative working between patient groups, charities, healthcare professionals and all those involved in the healthcare system. We are not complacent, however.  We will be diligent in carefully monitoring the impact of the new measures to ensure that they are robust and effective.'
MHRA responds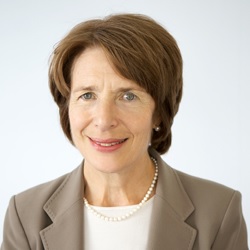 The Medicines and Healthcare products Regulatory Agency also welcomed the news. Dr June Raine, director of the agency's Vigilance and Risk Management of Medicines Division said: 'Patient safety is our highest priority. We are committed to making sure women and girls are aware of the very real risks of taking valproate during pregnancy. However, we also know it is important women don't stop taking valproate without first discussing it with their doctor.
'This regulatory position has been developed through close collaboration with professional bodies, health system organisations, and patient and campaign groups.
'I would like to particularly thank the families of the Valproate Stakeholder Network who have shared their experiences and expertise with us. Their support will help keep future generations of children safe.'
What the new regulatory measures say
The measures follow an extensive review of valproate, based on feedback from women with epilepsy, carers, healthcare professionals and other experts through a public hearing, stakeholder meeting and scientific advisory group. The measures state:
In pregnancy - valproate must not be used. However it is recognised that for some women with epilepsy it may not be possible to stop valproate and they may have to continue treatment (with appropriate specialist care) in pregnancy.
In female patients from the time they become able to have children – valproate must not be used unless the conditions of the new pregnancy prevention programme are met.
Outer packaging of all valproate medicines must include a visual warning about the risks in pregnancy. In addition to boxed text, this may include a symbol/pictogram, with the details to be adapted at national level.
A patient reminder card will also be attached to the outer package for pharmacists to discuss with the patient each time the medicine is dispensed.
Companies that market valproate should also provide updated educational materials in the form of guides for healthcare professionals and patients.
Pregnancy prevention programme
The main points of the new valproate pregnancy prevention programme are:
Assessing patients for the potential of becoming pregnant, and involving the patient in evaluating her individual circumstances and supporting informed decision making
pregnancy tests before starting and during treatment as needed
counselling patients about the risks of valproate treatment
explaining the need for effective contraception throughout treatment
carrying out reviews of treatment by a specialist at least annually
introduction of a new risk acknowledgement form  that patients and prescribers will go through at each such review to confirm that appropriate advice has been given and understood.
 The CMDh decision was agreed by a majority vote, so it will now be sent to the European Commission which will take a final, legally binding decision across Europe.
 It is important that no woman should stop taking sodium valproate without first consulting her doctor. Sodium valproate is available in the UK under brand names such as Epilim, Epival, Episenta, Convulex and Orlept.
 * The CMDh is the Coordination Group for Mutual Recognition and Decentralised Procedures - Human.
Find out more
European Medicines Agency: new measures to stop babies being exposed to valproate in the womb
MHRA statement on the new measures.
Emma Friedmann, parent carer of a 19-year-old son with fetal valproate syndrome talks about hearing the news of the Government review into the handling of concerns around valproate.