Hero Zach completes his 2.6 challenge
This was the joyful moment when nine-year-old Zach Eagling crossed the finishing line to complete his #twopointsix challenge, raising a staggering £11,500 for the Epilepsy Society.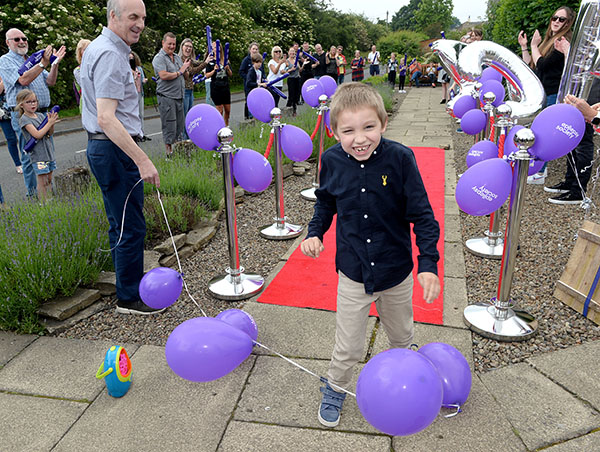 Zach, who has cerebral palsy and epilepsy, completed most of his 2.6km course in the yard at the back of his house in West Yorkshire.
But friends, family, neighbours and the press turned out to cheer him down the red carpet and over the finishing line, where he was met with an emotional hug from his grandmother. Due to Covid-19, it was the first time she had seen Zach walking unaided.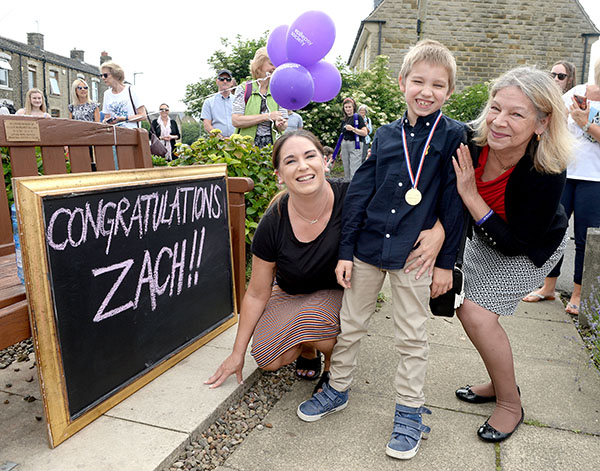 Zach had hoped to raise £260 for the Epilepsy Society. But when internet trolls targeted a video his mum Claire Keer had posted on Twitter, sending a flashing GIF in the hopes of triggering a seizure, Zach's story went national, with Yorkshire TV, the BBC and the Express all covering his story.
And as the British public got behind Zach, the total on his Just Giving page began to soar, topping £11,000 as the brave boy celebrated his ninth birthday.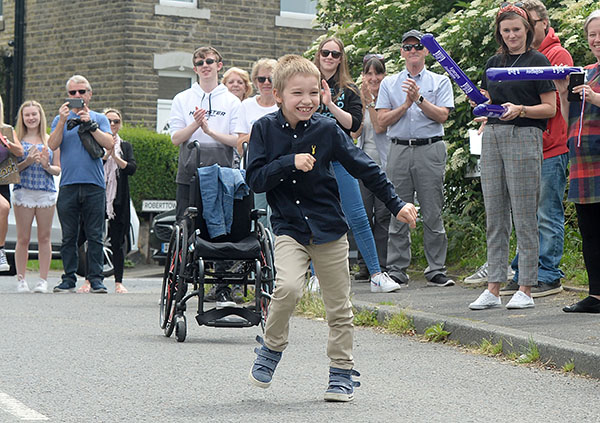 In a letter to Zach following his amazing achievement, Clare Pelham, Chief Executive at the charity told him:
"We have all been completely inspired by you at the charity. What an amazing achievement.
To single handedly raise over £11,000 for the Epilepsy Society is a remarkable achievement. The money, and all your efforts, will go a long way to supporting people with epilepsy across the UK. This will be through vital research that will improve the diagnosis and treatment of the condition, and through information and support. You should feel very proud of yourself. We certainly are, and we are very grateful that you chose to raise money for us."
#Zach's Law
In recent months, the Epilepsy Society and many of its followers, including Zach, have been targeted by internet trolls who post malicious tweets with flashing imagery, with the intention of triggering seizures in people who are photosensitive.
The Epilepsy Society is campaigning for this sort of abusive behaviour to be criminalised under Zach's Law – named after Zach – as part of the Government's Online Harms Bill. Find out how you can write to your MP to support our campaign.
Media stories
You can also read some of the coverage of the campaign and Zach's story, below:
Nine-year-old Zach Eagling crosses the finishing line to raise over £11,000 for Epilepsy Society. 
Trolls attack boy with epilepsy by sending hundreds of flashing images 
People with epilepsy suffering seizures as Twitter users target victims with flashing images 
Malicious tweets targeting epilepsy charity trigger seizures