How to manage if there is a shortage of your epilepsy medication
We are receiving many calls to our Helpline alongside online enquiries from people who are experiencing difficulties in getting their epilepsy medication. Here, our medical director Professor Ley Sander looks at the problem and explains what you can do to manage the situation and how the Government is tackling current shortages.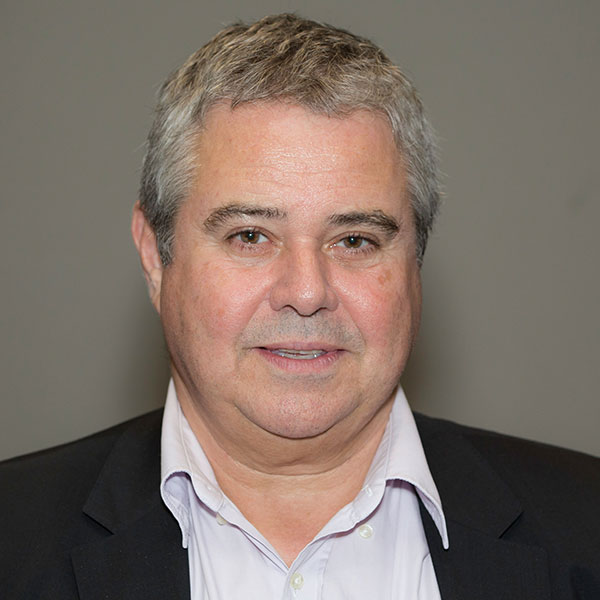 We know that many of you are currently experiencing problems with accessing  your epilepsy medication. Understandably this can cause real anxiety and stress. We also know that uncertainties around Brexit are adding to the concerns with people worrying about whether they will be able to continue to access their drugs once we leave the European Union.
Epilepsy medication is vital. The last thing you want to hear when you go to pick up a prescription from your pharmacist is that they can't get hold of the medication, are out of stock or that they suggest you switch to a different version.
But medicines shortages are an ongoing issue. Which is why I want to take time to explain how you can help to manage the situation when shortages affect your medication, and what Government and the pharmaceutical industry are doing to mitigate and resolve the situation.
Get to know your pharmacist
There are many reasons why drug shortages occur. The supply chain is very complex and you can read about some of the problems that can arise in the article below. But the key thing is that you take sensible precautions to allow for the fact that there may be issues with accessing some medications. And that starts with talking to your GP or epilepsy specialist and, most importantly, building up a good relationship with your local pharmacist.
One of the most useful measures you can take to help you get your medicine as prescribed, is to ensure that you take your prescription to your pharmacy in good time - up to seven days before you actually need the medication. That way, if the pharmacy does not have your drugs in stock, it gives the pharmacist time to order stock from suppliers or to ring other pharmacies or suppliers, to access your medication elsewhere.
We know from our own pharmacists and from bodies such as the Pharmaceutical Services Negotiating Committee and the Royal Pharmaceutical Society, just how hard pharmacists are working to ensure patients receive the right medication. They are very aware of the intermittent shortages that occur and assure us that local pharmacists are doing everything they can to make sure they get the medicines people need in a timely manner.
If you are having problems accessing medication from your regular pharmacy, you might like to take your prescription to a different pharmacy instead to see whether they have stocks of your medication. If your epilepsy drugs are part of a prescription for several different medications for other issues, you could ask your GP in advance for a separate prescription for your epilepsy medication - even a handwritten rather than electronic prescription. That will make it easier for you to take it to different pharmacies  if you experience problems.
We are in touch with the pharmaceutical industry to emphasise the importance of people with epilepsy receiving a continuous supply of their medication. And, if you wish to, you can download our letter to take along to your pharmacist supporting this.
Download our letter to your pharmacist
What the Government is doing?
Alongside this, the Government has a dedicated Medicines Supply Team, made up of pharmacists,  working within the Department of Health and Social Services (DHSC) to address supply issues as they arise. DHSC recognises that medicines shortages are an ongoing issue and they are introducing new strategies to help tackle the problem. This includes the introduction from January this year of new mandatory requirements which mean that  manufacturers  must notify the DHSC as soon as there is a supply shortage of a particular medication.
This gives the Medicines Supply Team time to conduct a thorough risk assessment and help to resolve the shortages, hopefully minimising the impact on people such as yourselves.
We are in close contact with the team, sometimes on a daily basis when there is a particular issue which needs communicating. So by checking our website and following our social media channels, we will be able to bring you the most up-to-date information about any current supply issues relating to epilepsy medication. However, we always appreciate it when you let us know if you encounter problems. This helps us to build up a picture that we can communicate back to the Medicines Supply Team.
Worries around Brexit
Brexit has been looming over us for almost three years now and the uncertainties around what will happen if and when we leave the European Union have certainly exacerbated worries around  medication supply.
The government has put in place contingency plans to ensure that manufacturers have at least a six week supply of medication to cover all eventualities - no deal Brexit, hard Brexit or a soft Brexit. And you can read about these contingency plans here.
Again, you can read in more detail below the Government's plans to ensure that leaving the EU does not impact on supplies of medications.
Why you shouldn't stockpile medicines
But I know from conversations in clinics that many patients are finding ways to stockpile their medicines themselves. We understand people's concerns, however this has the potential to create a shortage of medication itself. It could mean some people may not get the medication they need. It is important for everyone to stay calm and follow their normal routine when it comes to getting a repeat prescription.
DHSC's post Brexit contingency plans are the most effective way to ensure that everyone has a consistent supply of their medication.
Serious Shortages Protocol
You may have read about the Serious Shortages Protocol that has been put in place to deal with any serious shortages of medication. This gives pharmacists the power to dispense alternative drugs if those prescribed by the GP are in short supply after Britain leaves the EU.
This would only be in exceptional circumstances and the good news is that in part, epilepsy treatments have been excluded from this type of protocol. The Government appreciates that it could be dangerous to switch someone with epilepsy between different therapeutic or generic versions of their drug, and so any changes to medication will have to be done by the person's prescriber after consultation with them..
However, in extreme circumstances, if it was necessary to ration medication, there may be no option but to dispense a different strength of a drug. For example, if you are usually prescribed 400mg of a medication and that strength is not available, it might be necessary to prescribe 2x200mg of the drug instead.
Similarly, if a medication is in short supply, it might be necessary to dispense a reduced quantity of an epilepsy drug. This could mean that instead of having a 28-day supply of a medication, you might be asked to pick up a lower quantity, for example just 14 days supply from your pharmacy. This could be because more supplies are expected in a few weeks' time and you would need to get a new prescription. Or if new supplies are not expected, it would give you enough supply to continue your medication while you make an appointment with your clinician to consider an alternative. .
Make sure you read the label
These sorts of scenarios underline the importance of making sure that you get to know your local pharmacist and that they are aware of the importance of letting you know of any changes . But it also reaffirms the importance of reading the label on your medication before you leave the pharmacy, even if  you have been taking the same medication for many years. It is always better to be wise to any changes so you can ask the pharmacist about them while you are still there.
As a patient, you are entitled not to accept a changed prescription but to refer back to your GP. However, these protocols would only ever be used where there was a real crisis, in order to ensure that available medication was sensibly rationed to everyone's benefit, so this must be taken into consideration.
Keep calm and carry on
There is a much used slogan that crops up in every walk of life at the moment - keep calm and carry on.  But I think in this circumstance it says it all. There are medicines shortages across all health conditions and sometimes this involves epilepsy drugs. But there are dedicated experts whose sole job is to monitor and mitigate for these shortages and if we can all just stay calm and breathe through Brexit, I cannot guarantee that the problems will go away, but together we will cope. We are on your side.
Epilepsy Society examines some of the background around the medicines shortages.
What is causing the drug shortages?
The production and supply of medicines is very complex and problems can occur for many reasons. But it is not a problem that has arisen because of the likelihood that the UK will leave the EU. This has certainly fuelled anxiety and there is a very real concern that Brexit could exacerbate the situation. But the reality is that there have been problems with the supply chain for more than 10 years. 
Medicine supply problems can be caused by a range of factors. The production of medicines is highly regulated and materials and processes must meet rigorous safety and quality standards, and all for good reason. There can be difficulties with malfunctioning equipment on the production line, through to packaging materials that fail to meet the required standards.
Sometimes batch failures happen for no obvious reason and this requires a thorough investigation to understand what has caused the problem.
Supply and demand
Shortages can also be caused by difficulties in obtaining raw materials or from an imbalance between supply and demand. If one manufacturer has a supply problem it can have a knock on effect to suppliers of other similar products.
The globalisation of the pharmaceutical industry means  that medicines are often manufactured in just one or two sites worldwide. Production schedules are planned months in advance and this, along with the move to "just in time manufacture" to reduce the cost of stockholdings, allows for little flexibility in the system when problems do arise.
How will Brexit affect the medicines supply chain?
The issues around Brexit are equally complex. The UK's medicines supply chain is intrinsically integrated with the rest of the European Union. Components and products involved in the supply chain often have to cross  between UK-EU borders multiple times. In the event of a no-deal Brexit, the UK would face the prospect of becoming a 'third country' with delays at the borders having the potential to disrupt these highly integrated chains.
What are the Government's contingency plans for a no-deal Brexit?
In August 2018, the Government asked pharmaceutical companies to ensure they have a minimum six week stockpile of prescription-only and pharmacy-only medicines in case of potential delays at UK borders after Brexit. We have been told that the six week stockpile will be in place for six months.
The Government has also put in place a Serious Shortages Protocol for all medicines. This enables community pharmacists to supply in accordance with a protocol for a specific prescription-only medicine rather than against a prescription, without going back to the prescriber. This would only be in exceptional circumstances, in the event of a serious shortage of a medicine when all other mitigation measures have been exhausted or would be likely to be ineffective. The protocol may prescribe one of the following options: an alternative quantity, an alternative pharmaceutical form, an alternative strength, a therapeutic equivalent or a generic equivalent. The good news is that in part, epilepsy treatments have been excluded from this type of protocol and you can read about this in Professor Sander's blog, above.
Three quarter of medicines for UK patients come from or via the EU. The DHSC has analysed the supply chains of 12,300 medicines and implemented a plan to minimise any potential disruption in the event of a no-deal Brexit.
Measures include:
securing extra freight capacity on goods coming into the UK
building up a buffer of stock and stockpiling
buying extra warehouse space for additional stock
booking space on aeroplanes for products with a short shelf life or specific storage conditions
making changes to regulatory requirements so companies can continue to sell products in the UK
strengthening processes and resources used to deal with shortages.
More information
You can find out more about  accessing medicines if there's a no-deal Brexit through the NHS website. 
Continuity of supply frequently asked questions NHS website 
MHRA guidance on switching between different versions of a medication.
Call our Helpline
If you are experiencing anxiety around your medication or would like to talk to someone about epilepsy, please call our Helpline on 01494 601400 (Mon-Tues 9am-4pm, Wed 9am-7.30pm).