National Epilepsy Week 2022
#EpilepsyTogether
National Epilepsy Week runs from 23-29 May and this year epilepsy charities in the UK are focusing on both the important role that families, friends, colleagues and healthcare professionals play in supporting people with epilepsy, and also on how the condition can impact them.

During the week, the Epilepsy Society is running an awareness raising campaign on regional radio stations across the UK, with our supporters talking about the challenges of living with epilepsy. We will be sharing the radio clips across our social media platforms and will also publish them here. Follow us on Twitter, Facebook and Instagram @EpilepsySociety
At the Epilepsy Society we know that almost half of calls to our national Helpline are from people who support someone with epilepsy. And one in four callers are from a family member of a person with the condition.
There are over half a million people in the UK with epilepsy and millions more affected by the condition.
Every year our Epilepsy Helpline takes 3,000 calls. 1,290  of those calls are from people who support someone with epilepsy, including 810 from family members. That is over a quarter of all callers.
Affecting whole family
Andree Mayne, Helpline Manager at the charity said: "We always say that epilepsy doesn't just affect the person with the condition but also the whole family and those around them. People whose seizures cannot be controlled by current treatment options, often live on a knife edge, never knowing when the next seizure will strike. This can lead to anxiety, depression and, at times, isolation.
"Doctors' appointments tend to focus on making sure a person is on the right medication to optimise their seizure control, but in between it is those around them who have to support the person when they have a seizure, help them cope with the side effects of medication and, often, the wider impact that epilepsy can have on education, employment, social life and relationships.
"We also hear directly from those living with seizures, but the people around them play a vital role in helping them to cope with their epilepsy and often need support themselves."
Making a difference
Nicola Swanborough, Head of External Affairs at the Epilepsy Society said: "It is really important to recognise the vital role that family and the community play in supporting people with epilepsy to cope. A good employer who has empathy and who understands epilepsy can be the difference between someone being in employment or on benefits.
"A school which has a good support system in place for a child with epilepsy can make sure that pupil has every opportunity to achieve alongside their peers. A parent who supports their child to live their life without allowing epilepsy to define them, will help that child to reach their full potential.
"At the Epilepsy Society we provide many training opportunities to help support families, friends and professionals. And, of course, our Helpline is critical in providing emotional support and information from people with a deep understanding of epilepsy."
Radio campaign
During National Epilepsy Week, many of those with epilepsy are paying tribute to family, friends, colleagues and others who support them, through our regional radio campaign across the UK. We will be publishing radio clips here and across our social media platforms.
Scroll to 22:40 to hear our Head of External Affairs, Nicola Swanborough, and Rachel from Merseyside, talking about epilepsy.
Rachel: "The type of seizures I have are where I am in a zoned out state, my body is completely paralysed and I can't communicate. Prior to diagnosis I was suffering with these for four years but the only awareness of epilepsy that I had, was of strobe lighting and physical convulsive seizures. It never dawned on me that what I was suffering from were seizures and that it could be epilepsy. I went into almost shock, but it was quite a relief because it had a name and someone was listening to me."
Scroll to 33:11 to hear Lisa Cox, 49, a solicitor,  talk about how she has overcome the challenges of epilepsy and how her daughter Sophia, 13 at the time, saved her life.
Lisa:  "When I was younger, there were occasions when I did not want to be alive. Today I would say I am even stronger than I thought I was. Understand that you are still capable of fulfilling all your dreams. Never give up. Rely on support and on those people around you."
During the pandemic, Lisa had seven covid-induced seizures: "When I have a seizure, I just black out. It was my daughter Sophia who saved me. She was 13 at the time and called an ambulance. Without her, I would not be here today. I am very proud of her."
You can read more of Lisa's story below.
 
Personal stories
Lisa, 49, solicitor and mum to 13-year-old Sophia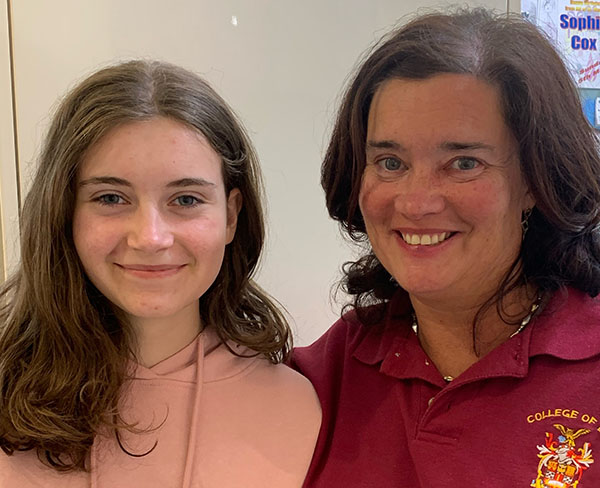 Whilst in the sixth form I suffered a few seizures and was diagnosed with epilepsy. I did not get the grades needed for a Law Degree. I felt like a failure and that life was not worth living. However, I went to university and studied for a degree in education and health studies and achieved a first class degree. 
I then studied for my law finals and passed. I started a training contract at a local law firm and qualified as a solicitor in 1998. In October 2001 I set up my own legal practice, and last year celebrated 20 years in business. I employ 10 staff. 
I have achieved what I wanted in life, despite my epilepsy, and I want others to see that and never give up.
I owe my daughter so much
In January 2021 I had seven consecutive seizures which were diagnosed as being covid induced. My daughter, aged 13, was with me at the time, she was the one who made a decision to call an ambulance. She even came in the ambulance and into the hospital with me to ensure I was alright. Due to the seizures I was unaware of what she was doing and unaware of her presence.
She was apparently extremely frightened and anxious about the whole experience though she kept calm and was very mature. Without her I may not be here now. I owe her so much.
Seizure at dad's bedside
My parents both coped extremely well when my seizures were first diagnosed, and with every seizure they kept calm and helped me come round. My mum went to every appointment, of which there were many. She still attends all appointments now. My dad was always there to ensure I was kept away from anything dangerous.
In 2017 my dad died. Due to the stress, I actually had a seizure by his bedside. He was unaware but would have been so upset he could not be there for me.
I cannot thank my family enough for being there. My work colleagues are hugely supportive and after my covid induced seizures they were absolutely incredible and took all pressure off me. I call them my work family.
Anky Guchait, 26, assistant psychologist NHS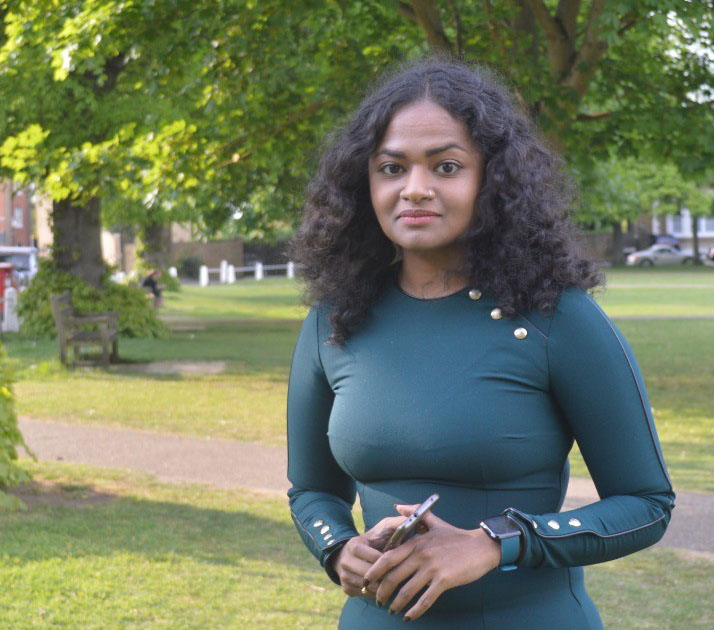 Due to my upbringing in the traditional cultures of India, my uncontrolled seizures negatively impacted different parts of my life. My parents were often ashamed about giving birth to me and that my disability would limit me and leave me isolated for the rest of my life. 
I barely had any friends at school
I have spent most of my childhood behind closed doors because back in the days most people did not know how to take care of someone having seizures. I barely had any friends at school to make sure I was safe when I had seizures. It was quite unfortunate that most of the time I did not receive disability accommodation as my school did not understand my condition. 
I used to have three types of seizures - one of them was photosensitive. Having photosensitive seizures meant that I stayed away from bright and or flickering lights and was constantly reminding people around me. There was also a particular phase when I was prescribed different antiepileptic medications that affected my concentration, sleep, and fatigue.
Seizure freedom
This May, I celebrate 12 years of being seizure free, after undergoing brain surgery. It is quite surprising to see the reaction on people's faces when I tell them I have had epilepsy. This includes friends, and colleagues. Even in terms of dating, I see a hesitancy in men, and I often take that opportunity to educate people rather than being upset. 
My family felt proud of me
My diagnosis has impacted my family. There was a time I remember when they were hesitant to speak about it even though my seizures are gone. When I left India, after my treatment, and started to travel around the world to learn about epilepsy diagnosis and stigma, this gave my family confidence and they felt proud of me. 
Dilan, student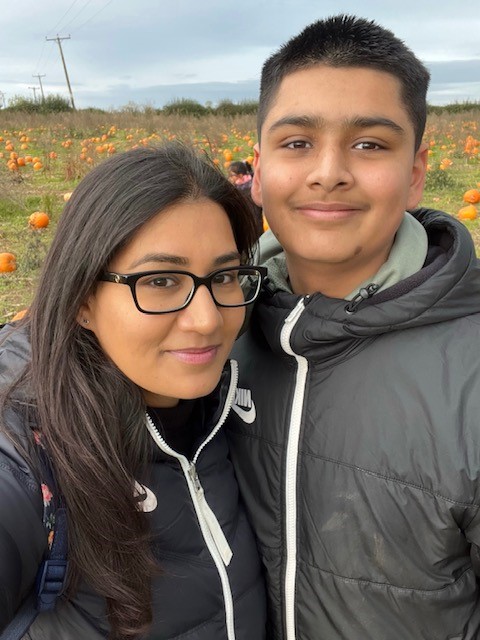 I'm 14 years old and I had my first seizure in July 2021, on the last day of term before school was meant to finish for the summer holidays. I collapsed in my sister's room and had a tonic clonic seizure. 
Since then I have had many tonic clonic seizures and been in hospital three times with many trips to A&E. Epilepsy has changed my life
My parents have had to call an ambulance to our house five times in the last nine months. Epilepsy has changed my life. It's meant I can't do certain things I want to and that I can't be left alone. It's changed my independence and my life at school.
Danger near roads
I've missed a lot of school and have to catch up when I go back but it's difficult as sometimes I forget things. I also struggle to remember things my friends say or my parents. I haven't been able to be left alone or go too far without an adult just in case. I had a bad seizure in November 2021 and I was almost run over so I have to be careful near roads.
My parents and sister sit with me
Epilepsy affects my parents, sister and my grandparents - my Nani and Pop. It's horrible for them to see, especially if I injure myself. I also feel bad when they're upset and worried. After a seizure my parents and seven-year-old sister, Shivani, sit with me and look after me even if I want to sleep for hours.