Why comedian Jake Lambert wants the world to laugh about his epilepsy
Comedian Jake Lambert is 32 and on a mission to get people talking – and laughing – about epilepsy, more specifically his own epilepsy. He uses his stand-up comedy gigs across the country to bring the house down while at the same time helping audiences to understand more about the condition. And it's working.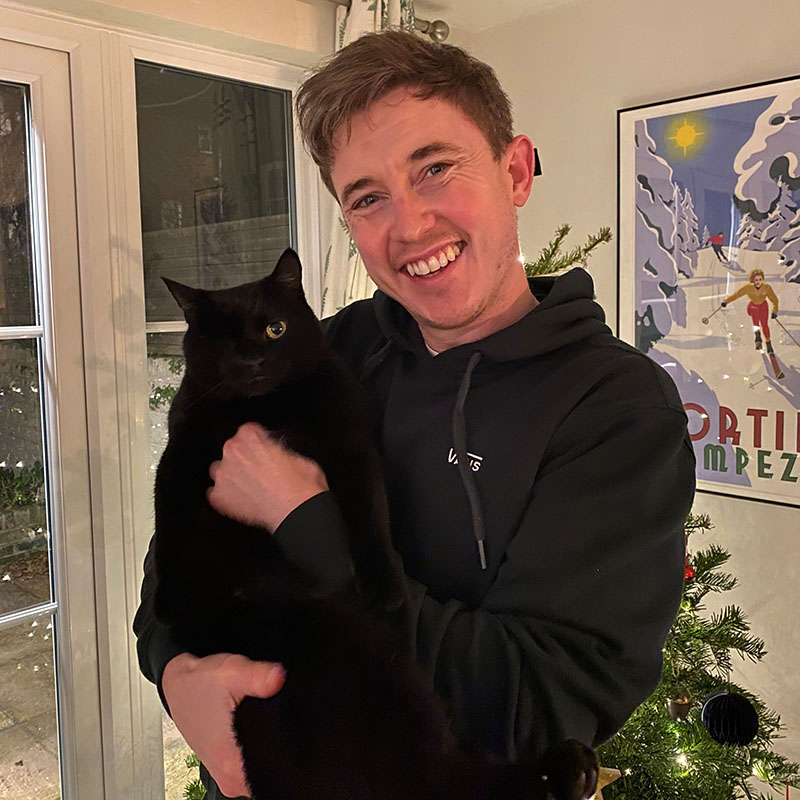 As a comedian, Jake Lambert admits there could be few better places to have had a first seizure than while trying on a pair of jeans in Top Shop.
"The irony is, I had my first seizure in a fitting room," laughs Jake. And the moment has now become a pivotal part of a career that puts epilepsy well and truly in the spotlight.
Jake has built a name for himself on the comedy circuit, laughing about his epilepsy. He regularly supports big acts including Michael McIntyre, Alan Carr and Jack Dee, as well as headlining himself in sell-out tours.
He has made it to the finals and semi-finals of an impressive line up of comedy awards. And he regularly writes for Mock the Week, 8 out of 10 Cats, The Great British Bake Off: An Extra Slice and The Apprentice: You're Fired!, to name but a few. 
Nervous about audience response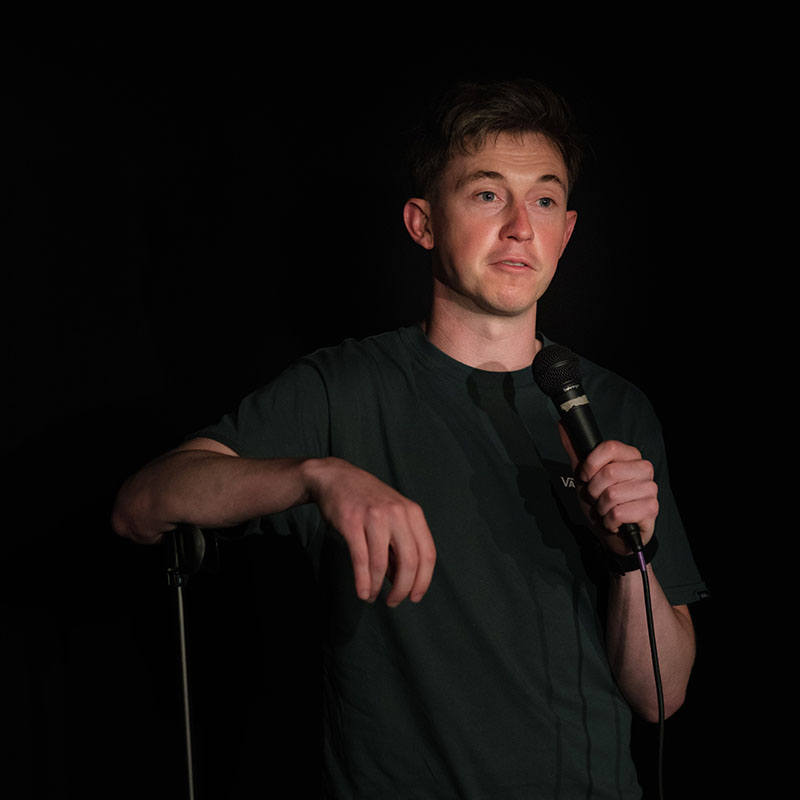 Yet though he admits he can see audiences sitting up and listening with a different kind of attentiveness when he talks about epilepsy, he is still nervous about how his 'epilepsy material' will land.
"I mean epilepsy isn't funny. At all. And I would hate anyone in the audience with epilepsy to think that I was laughing at them or mocking the condition. I'm not and I wouldn't," stresses Jake.
"I only ever laugh about my own epilepsy and the way I have dealt with it or failed to deal with it. I am absolutely always the butt of my jokes. But I would really like to think that it helps to normalise the condition for other people and increases awareness of what it is like to have seizures.
"I own my epilepsy so I think it gives me a right to talk about it in a way that someone who hasn't had seizures would not be able to. The moment I mention this huge, heavy subject, I can see the mood in the audience change and then change again with a sort of relief when they hear me joking about it. It makes the whole thing feel far less scary."
Envy of other comedians
Jake also admits he is shameless in capitalising on his epilepsy in a way that has won the admiration and envy of other comedians.
"When I start talking about my epilepsy, I reassure the audience that I don't have the sort of seizures that are triggered by flashing lights. My seizures are triggered by stress, tiredness (both true) and people not laughing at my jokes. Jack Dee loves that one. The audience sits up and thinks we'd better laugh in case he falls over."
Jake is also quick to point out his condition has perks. "I got my covid vaccine way beyond my peers. Not because I'm 75 but because I have epilepsy."
It would be hard not to laugh at Jake Lambert. Even sitting at his kitchen worktop on a Zoom call, his one-eyed cat, Richard Parker, curled at his feet, he just is funny. His one-liners take on the stigma around epilepsy with a punch that cuts to the core. 
"I don't want to be branded as 'an epileptic comedian'. Epilepsy isn't a label. I say I have epilepsy, not that I am epileptic - it's something I have, not something I am. When people ask the difference I explain that I have a Ford Focus but I'm not a Ford Focus."
Kiss and tell
And his anecdotes allow comedy to kiss and tell all about epilepsy in a way that delivers insight into a condition that rarely takes centre stage.
"When I tell people I have epilepsy, I can see them thinking 'ah that makes sense'," laughs Jake. "I imagine they think 'that's why he keeps wondering off topic.'"
And he refuses to worry that his epilepsy will deter agents from booking him. "If I can drive at 70mph down the motorway, I'm pretty sure I can stand on stage. I would not want to work for anyone who thought otherwise."
Diagnosis at uni
Jake was diagnosed with epilepsy in his first year at university, although he was no stranger to the condition.
"My older sister, Claire, had epilepsy when we were growing up," he explains. "I had never seen her having a seizure but I was always aware of the times my dad had to kick down the bathroom door when we heard her having a seizure in the shower.
"My parents would put Claire to bed and check that she could recognise them and knew what day of the week it was."
Didn't tell parents about epilepsy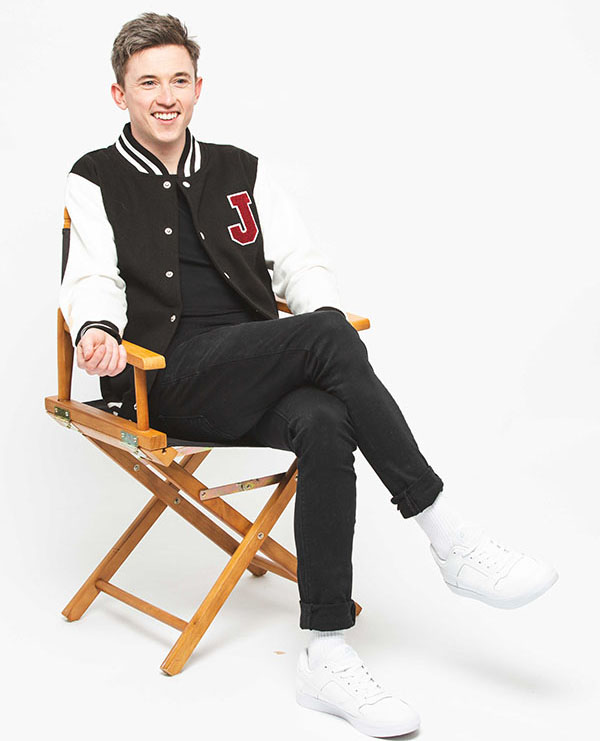 When Jake had his first seizure in the changing room at Top Shop, he didn't tell his parents. "I genuinely didn't want to bother them and I was worried they would insist that I went home, or they would come up and put me to bed.
"I was very lucky in that my seizures were quickly brought under control with medication. At the time I just took it for granted that you go to the doctor and whatever you have is sorted with medicine. If I was going through the same experience now, I would be much more grateful and amazed that that medicine was able to sort out my epilepsy.
"My doctor said my seizures were triggered by lack of sleep, stress and alcohol, three words that could really be used to describe uni. I'm surprised we weren't all having seizures. I tried to make sure I was safe by putting pillows around my desk and a duvet on the floor if I thought I might have a seizure. But to be honest, I was young and a bit silly. I thought I was untouchable and put my own health second to having a good time.
"Once the medicines had sorted my seizures out, I just sent my parents a text to say what had happened and that I was fine and, in fact, they were ok about it. I think they thought I was being more sensible than I actually was. 
"My friends were also great and supportive. They called me 'Shakey Jake', so I finally had a nickname. It was like it had been written in the stars."
Alice in Wonderland
Jake is uncertain about whether he had seizures as a child. "My doctor said absence seizures of 5-15 seconds were quite common in children. If I was having them, it doesn't say much about my in-put at school, that no-one noticed."
Jake did however experience what he calls 'Alice in Wonderland syndrome' where his perspective on his surroundings kept changing. "I would be lying in bed and everything would either seem very big and really close, or very small and far away," he explains.
"The bedroom door would suddenly feel as though it was an inch from my face and closing in on me. Then the perspective would change completely. I don't know if this was an aura or not, but I knew I had to sleep. Other times I would be able to just gather myself together until things felt normal again."
Shimmy Shake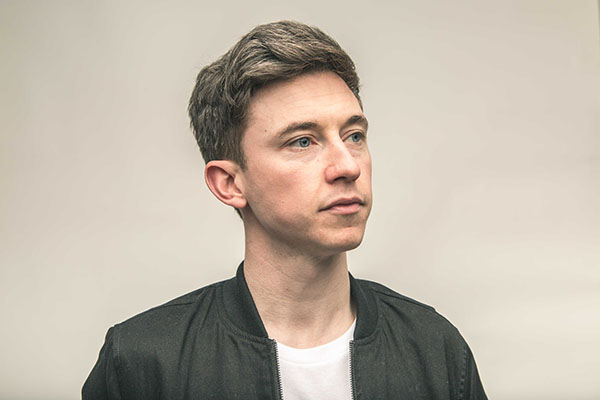 Jake's commitment to continuing the conversation about epilepsy is driven by his desire to support other people and increase understanding of the condition. He has an hour-long show 'Shimmy Shake' planned for the Edinburgh Festival in 2022, which will be solely about his epilepsy. And he has written a sit com about his experiences which has been picked up by a production company.
Again, his nerves surface: "I am a bit worried about whether people will be happy to see epilepsy represented in a light-hearted way but I will be consulting with other people with epilepsy to make sure I get it right."
Shimmy Shake will be joke heavy. The sit com will have more light and shade,
"When I first started out in comedy, I wouldn't have had the skills and tools to talk about my epilepsy in the way that I do now. I couldn't have made it funny," says Jake. "But now, it is almost a way of saying to my epilepsy that I am in control, it hasn't got me. It's probably a very British way of dealing with it. My family is the same. My sister and nephew both have epilepsy but we all get on with our lives."
Talking openly about epilepsy
After one of Jake's recent gigs, a member of the audience thanked him for talking about his epilepsy. She told him her son had just been diagnosed with the condition and it was good to hear someone talk about it so openly.
"It was so nice of her to come and tell me that," says Jake, with a palpable sense of relief and gratitude. "I really hope that my comedy and experience will help her son, and others like him, realise that you can live with epilepsy and laugh."