Women still unaware of risks around epilepsy medicines in pregnancy – charity survey finds
PLEASE NOTE: Women and girls should not stop taking valproate without first discussing it with their doctor. Up-to-date information and guidance on valproate use can be found here. 


One in ten (11%) women who are currently taking the epilepsy medicine valproate are unaware of the possible risk of birth defects if taken in pregnancy. Furthermore, one in five (18%) don't know that, when taken in pregnancy, the medicine could also cause learning and developmental delays in children. These worrying figures come from a newly published survey by epilepsy charities Epilepsy Action, Epilepsy Society and Young Epilepsy. 
The survey found that many women with epilepsy are still not receiving information from health professionals about the risks of valproate, leaving their potential future children at risk of harm. This is despite more stringent regulations being introduced two years ago by the Medicines and Healthcare Products Regulatory Agency (MHRA) to ensure that every woman and girl taking the medicine is able to make an informed choice. Almost half (44%) of participants said they had not discussed the risks of taking the medicine with their health professionals in the past 12 months. And just 41% of the respondents taking valproate said they had signed an Annual Risk Acknowledgement Form. This form is a written record that women and girls taking valproate are aware of the risks and shows they have discussed options for switching treatment where necessary. 
Pregnancy Prevention Programme
Under the current regulations, valproate must no longer be used for women and girls who are able to become pregnant unless there is a Pregnancy Prevention Plan (PPP) in place. The PPP, mandatory at prescription, is an intervention from the MHRA designed to make sure patients are fully aware of the risks of valproate use in pregnancy and the need to avoid becoming pregnant. Despite either currently being on valproate, or having been on the drug at one time since August 2018, 56 of the women surveyed said they had never received any of the PPP materials.
In this group, there was an alarmingly low level of awareness about the potential harms of sodium valproate. 1 in 3 (34%) women were unaware that valproate can cause birth defects and nearly half (43%) didn't know about the potential risks of learning and developmental problems.
The MHRA estimates that around 10% of babies born to women who take valproate during pregnancy are born with birth defects. Up to 40% are at risk of developmental issues that can lead to learning difficulties. MHRA information around sodium valproate
The charities are pushing for more to be done to encourage and resource health professionals, including GPs, to have conversations about the risks of valproate. They believe it is imperative that every woman taking valproate is making an informed choice so the potential risk to unborn babies is minimised. They would welcome the creation of a register containing details of all woman taking valproate, that would make the communication of the risks easier.
Epilepsy Society comments
Clare Pelham, Chief Executive at the Epilepsy Society said:
"So much of our NHS is outstanding, but the same cannot be said about all our health quangos. While we receive daily updates on coronavirus, the MHRA seems unable to warn women with epilepsy about serious risks to their unborn child if they take sodium valproate. Living with a disabled baby is life-changing for the families affected. And yet there are still no effective communications in place to warn many of the women at risk of this possibility. Our survey shows that despite all their repeated assurances, that nothing the Medicines Agency has done in recent years to warn women has made any significant difference. They need to do better."
Epilepsy Action comments
Simon Wigglesworth, deputy chief executive of Epilepsy Action, said:
"It's simply unacceptable that some women with epilepsy are still in the dark about the dangers of taking valproate in pregnancy. Just one woman unaware of the serious impact it could have on her unborn child is one woman too many. With a wealth of resources now available for health professionals to facilitate conversations, there is just no excuse for not explaining the risks to every woman taking valproate. Change needs to happen now to prevent babies being needlessly harmed and the devastating, life-long impact this has on families."
Young Epilepsy comments
Mark Devlin, chief executive of Young Epilepsy, said:
"It is shocking to hear that up to 1 in 5 women taking valproate remain unaware of the potential severe risks of its use in pregnancy. Young women and girls who have epilepsy – as well as their parents or carers – must have the information they need to make fully informed choices on the appropriate treatments available. The advice on valproate use and its associated risks will vary depending on a young person's age and broader needs. This survey tells us that much more needs to be done urgently to ensure information is made accessible and understandable to young women of different ages and abilities."
Epilepsy Action, Epilepsy Society and Young Epilepsy have shared the results of this survey with the team conducting The Independent Medicines and Medical Devices Safety Review, chaired by Baroness Julia Cumberlege CBE DL. It is hoped that the review, to be published on 8 July, will address the long-standing issues surrounding valproate, as well as the current low level of awareness when it publishes its report next month.
Women and girls should not stop taking valproate without first discussing it with their doctor. Up-to-date information and guidance on valproate use can be found here.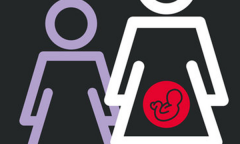 Sodium valproate is an epilepsy drug prescribed for all seizure types including absence, myoclonus and tonic clonic seizures. New regulations have been introduced by the Medicines and Healthcare products Regulatory Agency (MHRA) around the way in which the drug, sodium valproate is prescribed to women and girls of childbearing age.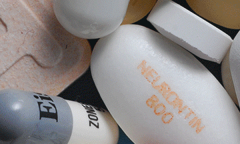 Anti-seizure medication (ASM), previously known as anti-epileptic drugs or AEDs, is the main type of treatment for most people with epilepsy, that aims to stop seizures from happening.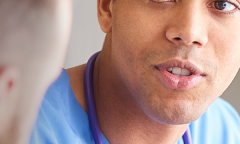 If you have just been diagnosed with epilepsy, you may have questions about medication and treatment.