Background
Professor Koepp studied medicine at the Free University of Berlin, Germany. He qualified in 1991, after training with Dieter Janz, his longtime mentor. In 1993 he moved to London to pursue further training in Neurology and to complete his PhD with particular focus on "Neuroimaging in Epilepsy" at the Institute of Neurology. For this work he received the Michael Prize of the ILAE in 2001.
He is Professor of Neurology at UCL Queen Square Institute of Neurology, Consultant Neurologist at the UCLH National Hospital for Neurology and Neurosurgery, and Clinical Lead of the MRI-Unit at the Epilepsy Society. He runs specialist epilepsy clinics, with a particular focus on people with epilepsy and associated co-morbidities, in particular Learning Disabilities.
Matthias was a member of the Commission on Diagnostic Methods of ILAE, leading the Task Force on Neuroimaging, chaired the American Epilepsy Society (AES)-Investigator's Workshop Organizing Committee, and Special Interest Groups for "Frontal Lobe Epilepsy" and "Neuroimaging", and is currently a member of the Scientific Advisory Committee of the Tuberous Sclerosis Association.
Research interests
Difficult-to-treat epilepsy, co-morbidities, functional, molecular and structural imaging in epilepsy.
Professor Koepp was Coordinator of the EU-funded epilepsy project EURIPIDES
Areas of supervision
He oversees the medical care of patients with refractory epilepsy and additional learning and motor disabilities at Epilepsy Society's Chalfont Centre in Buckinghamshire. His particular clinical interests are generalised epilepsies, epilepsy and co-morbidities (depression), and non-epileptic attack disorders.
Publications
Image Processing Pipelines and Analysis Are Essential for Individual Mapping of Seizure Foci in Pediatric Patients with Intractable Epilepsy
Brain Signal Does Not Show NMDA-Specific Modulation with Drug Challenges in Rodents and Nonhuman Primates
Effects of carbamazepine and lamotrigine on functional magnetic resonance imaging cognitive networks
Left temporal lobe language network connectivity in temporal lobe epilepsy
Neurodegenerative processes in temporal lobe epilepsy with hippocampal sclerosis: Clinical, pathological and neuroimaging evidence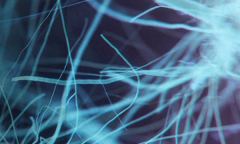 Neuroimaging enables us to look deep inside the brain to learn more about the impact of seizures on its structure and function.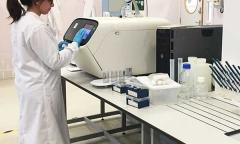 The ultimate goals of our current research are to spearhead personalised treatment and to incorporate genomic diagnosis into the NHS for people with epilepsy.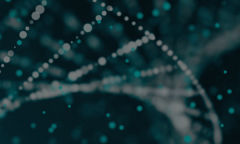 Read how we are working to understand the genetic architecture of each individual person's epilepsy through our world leading genomics research programme.