DOORS syndrome has genetics cause
We are using whole genome sequencing to help us understand the many causes of epilepsy. This builds on many years of studying epilepsy by investigating the exome, or protein-encoding part of our genes which accounts for 10 million letters. Read about our research to understand the genetic causes of DOORS syndrome using exome sequencing.
An international team of researchers, led by researchers from Epilepsy Society, used exome sequencing to unlock the genetic cause of DOORS syndrome. The rare, autosomal recessive genetic condition is characterised by deafness, onychodystrophy (short or absent nails), osteodystrophy (short fingers and toes), developmental delay and intellectual disability (previously called mental retardation), and seizures. Some people with DOORS syndrome do not have all of these features.
Epilepsy Society's Professor Sanjay Sisodiya, joint principal author of the research published in The Lancet Neurology said:  'The motivation for the study came from seeing patients with complex epilepsy at our clinics. A large proportion of our referrals clearly have syndromes we generally don't recognise and are undiagnosed. Early on it seemed possible that we should be able to pin this particular condition down genetically.'
The study recruited participants from 26 centres in 17 countries. The team used whole exome sequencing which revealed that mutations in the gene TBC1D24 are an important cause of DOORS syndrome.
Commenting on the significance of the findings Professor Sisodiya said:  'This study is another demonstration that the cause of rare conditions like DOORS can be identified. Mutations in this gene were known to cause some other rare epilepsies, but one would not necessarily have suspected this gene in DOORS. Mutations in TBC1D24 seem able to cause a broad spectrum of conditions. There are clear implications for clinical practice relating to more accurate diagnosis, and for the value of exome sequencing in particular.'
The genetic basis of DOORS syndrome: an exome-sequencing study
A new microdeletion syndrome involving TBC1D24, ATP6V0C, and PDPK1 causes epilepsy, microcephaly, and developmental delay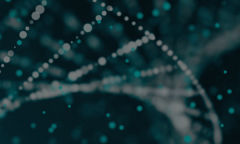 Read how we are working to understand the genetic architecture of each individual person's epilepsy through our world leading genomics research programme.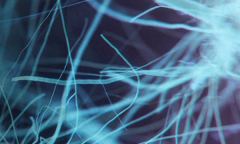 Neuroimaging enables us to look deep inside the brain to learn more about the impact of seizures on its structure and function.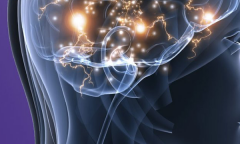 The Epilepsy Society Brain and Tissue Bank is the first of its kind in the UK. It is dedicated to the study of epilepsy through brain and other tissue samples.