How to make a will
Making a Will is something that many of us put off. But making one is important. It is the only way to ensure that your wishes are carried out and those you leave behind don't face unnecessary complications or tax after you have gone.
But once your family and friends have been included, your Will is also a way for you to continue to support a cause close to your heart.
If you are considering leaving us a gift in your Will – thank you! Such gifts are wonderful, and the benefits of your gift will live on for future generations.
To leave us a gift in your Will here is the information you need for your solicitor or person drafting your Will:
Epilepsy Society
Chalfont Centre
Chesham Lane
Chalfont St Peter
Buckinghamshire
SL9 0RJ
Registered Charity number 206186
Your adviser can agree the words and type of gift which suits your circumstances. It could not be easier.
There are three types of gift you can leave in your Will:
1 A pecuniary gift
A sum of money which can be any amount which suits your circumstances.
2 A residuary gift
This is a share of your total estate (ie everything you own that is of value) after all other payments have been deducted. It can be 1% to 100% of your "estate" – again whatever suits your own circumstances.
3 A specific gift
This will be an item such as personal possessions, property or shares.
Our promises for gifts in Wills
We fully recognise this is a private gift and that your circumstances might change in the future.
To reassure you that we value the private method of this way of supporting our work we have developed the following promises:
We will not put pressure on you to give a gift in your Will – it is your decision.
We will never ask you the size or type of gift if you decide to support our work this way.
We absolutely recognise your loved ones come first in your Will.
You never have to tell us your intentions – we respect your right to privacy 
We fully understand that personal circumstances change and there might be a time when you must take Epilepsy Society out of your Will
We promise to use your gift wisely.
If you want your gift used in a special way, we will honour your wish
If you want to tell us about your gift it does enable us to say thank you which we like to do!
It is so easy to do
All you have to do is phone your solicitor or other legal adviser and it can happen in minutes. If you do not have a solicitor, The Law Society can advise on solicitors local to you who regularly draft Wills – we are not allowed to recommend a particular solicitor.
The Epilepsy Society is not allowed to give legal advice but if you want to discuss your gift you are very welcome to contact us.
Please contact the fundraising office on 01494 601 414.
Are you a family member with a relative living with epilepsy?
If you have a family member with epilepsy, careful planning of your estate can protect their future when you are no longer around. It might seem like a complicated processbut we have an estate planning guide with suggestionsof a few things to discuss with a solicitor or other legal adviser to ensure your loved ones are looked after.
For instance, it can be important to consider a 'discretionary' trust for your family member or to draft lasting powers of attorney.
Download our guide to estate planning and discretionary trusts
Request your free guide
A 1% gift helps us drive progress, enable support, increase impact and invest in the future.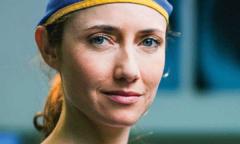 This enables us to fund our life transforming research and to keep our confidential help line open to support people living with epilepsy she also suggests a change in image if we have a suitable one.
A 1% gift helps us drive progress, enable support, increase impact and invest in the future.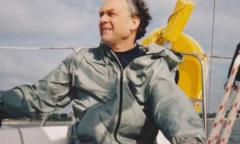 Andrew Redhead was born in 1943 but in spite of having epilepsy as a child, he wasn't properly diagnosed until the age of 17.