Benefit decisions and appeals
Some people with epilepsy are eligible to receive certain UK benefits, depending on their situation. Not everyone will be awarded the benefits they claim. This page covers the options and processes of challenging an unsuccessful benefits claim.
Can someone with epilepsy claim benefits?
Whether someone with epilepsy can claim benefits will depend on their situation. Some benefits such as Personal Independence Payment (PIP) are for people with a long-term disability or health condition, who need help or support with daily living, or with mobility, or both. Some people with epilepsy may be able to claim Employment and Support Allowance (ESA), a benefit for working-age people who cannot work due to their medical condition or disability.
Whether or not you are eligible for health-related benefits depends on how your health condition affects you (and not on what your condition is). There are other UK benefits that someone with epilepsy may be entitled to, depending on their situation.
What if my claim is unsuccessful?
When a decision is made about your claim for a benefit, the Department for Work and Pensions (DWP) will write to you to tell about you this decision and why it was made.
If you are not happy with the decision, or if your situation has changed, you may want the decision to be looked at again. There are some decisions you cannot challenge, for example when and how payments are made, or if your claim is 'suspended' because you are not eligible to claim that benefit. Each letter from the DWP will say whether you can challenge or appeal a decision, how to do this and how long you have to do it (the time period you are given).
If you are told you can challenge a decision, you may want to think about this. If you challenge the fact that you have been awarded some benefit, but it is at a lower rate than you feel you should get, there is a chance that you might lose the amount of benefit you have been awarded. Also, your benefit may be stopped while the decision is looked at again. Equally, a new decision may mean you receive a higher rate of benefit which better supports your situation, so it is worth considering this carefully. You may want to contact an agency offering independent benefits advice, such as Citizens Advice or Scope. Such advisers may be able to help you to prepare an appeal against a decision, or act as your 'adviser representative'.
How to challenge a benefits decision
If you do decide to challenge a benefits decision, the next steps need to happen in the following order, and you need to respond quickly (usually within one month) at each stage.
1. Ask for 'mandatory reconsideration'
To ask for 'mandatory reconsideration' contact the benefits office that gave you the decision, by phone, letter, or by using the CRMR1 form on the gov.uk website. You must do this within one month of the date of the decision letter. If you do not use the CRMR1 form, you must include the following in any correspondence:
your name, address, date of birth, National Insurance number, and the date of the decision about your benefit;
contact details and a signed letter of authority from any adviser representative you may have (such as an adviser from Citizens Advice); and
your explanation of why you think the decision is wrong, pointing out how your situation specifically matches the criteria in the application form, and enclosing a copy of any supporting evidence for your claim, such as notes from your doctor or other professional involved in your care. Include this even if you have already provided this information with your original claim. Include any new information if your situation has changed.
The more specific you are about each individual point where you fit the criteria for the benefit, the easier it is for the DWP to focus their attention on those specific areas. Remember to keep copies of everything you send.
The benefits office that gave you the original benefits decision will look again at your situation and send you a second decision, called a 'mandatory reconsideration notice'. This could say that the first decision still stands, or that you have been awarded more benefit, or less benefit than you had been awarded at first. The notice will say whether you can appeal against this second decision, if you are not happy with it. If you are told you can appeal, this needs to be within one month.
2. Appeal
You can appeal only if you have had a mandatory reconsideration decision first. Appeals are decided by the Social Security and Child Support Tribunal.  The tribunal service is run by an independent agency called the HM Courts and Tribunal Service (HMCTS). The easiest way to appeal is either online or by downloading form SSCS1 on the gov.uk website. If you use the SSCS1 form, this will prompt you to include all the necessary information.
Your appeal must be in writing, in English or Welsh, include a copy of the mandatory reconsideration notice, give reasons for the appeal, and be signed by you unless you have an appointed representative. You may be able to find a representative through your local library or from an organisation such as Citizens Advice.
Late appeals
Your appeal needs to reach the tribunal office within one month of the date of the mandatory reconsideration notice. If your appeal is going to be late, you need to explain why, either on the SSCS1 form or in your letter. An appeal may still be considered if the reason given for lateness is accepted, for example if you are in hospital.
Oral and paper hearings
Part of the SSCS1 form asks whether you would like an 'oral hearing' (where you meet a tribunal panel face to face). The oral hearing is not like a court, it aims to be a process where you are encouraged to put your points across at your own pace to an independent (neutral) panel. If you are unable to do this, your appeal will be decided based solely on the information you and the DWP provided. This is called a 'paper hearing'.
What happens next?
When HMCTS receives your appeal application, DWP will be informed and will prepare their response to send to HMCTS. Their response will give reasons for their decision. HMCTS will then write to tell you what will happen next. Government statistics show that more than half of benefits decisions are changed after mandatory reconsideration or an appeal.
Preparing for an appeal
Our guide on this page is a short overview only. Organisations such as Disability Rights UK or Citizens Advice can give a lot of information about giving yourself the best possible chance of a successful appeal outcome. A friend or family member can help you fill in forms and accompany you to your hearing and they may be very supportive, but a trained benefits adviser will have more experience to guide you through the process, and provide you with information. For individual support, contact your local Citizens Advice or other advice agency as soon as possible before your appeal.
Information produced: June 2019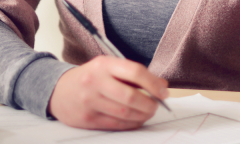 PIP is a UK benefit for people over the age of 16, to help with any additional costs due to having a long-term disability or health condition.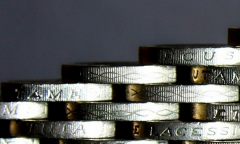 If you have epilepsy you may be eligible to apply for benefits. This depends on what your epilepsy is like and how it affects you.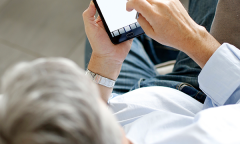 Employment and Support Allowance (ESA) is a UK benefit for people of working age, who cannot work or who have 'limited capability to work' due to illness or disability, and who are not entitled to Income Support, Jobseekers Allowance or getting Statutory Sick Pay, or Statutory Maternity Pay.