Sport and physical activities
How to play sports and do other outdoor physical leisure activities with epilepsy.
Abseiling, climbing and hill walking
Anyone who does abseiling, climbing or hill walking needs the right expert support and safety measures. It is important to assess the possible risks for anyone doing the activity and then think about how your epilepsy may affect those risks.
Having an instructor who knows about your epilepsy means that they can help ensure your safety and the safety of other people with you.
Combat sports
Boxing or martial arts sports that involve blows to the head are not recommended for people with epilepsy due to the high risk of head injury.
Cycling
All cyclists are advised to wear reflective clothing and a cycle helmet approved by British safety standards. If you have seizures, it may be safer to avoid cycling on busy roads and to cycle with someone who can help if you have a seizure.
Extreme sports and adventure sports
Activities like bunjee jumping, hang gliding, snowboarding and whitewater rafting have high levels of excitement, skill and danger. They often involve speed, height, and a high level of physical energy. It is a good idea to talk to your GP or specialist about what the risks are for you before trying a new sport or activity. Each sport's governing body can give you information on safety regulations, but they may advise you that the activity is too dangerous for you.
Flying a private plane
Flying a private plane is sometimes possible but is usually restricted to smaller aircraft and you will have to meet certain conditions. To apply for a Private Pilot's Licence you need to be seizure free without taking AEDs, for the last five years. For certain aircraft different rules may apply. Contact the Civil Aviation Authority  for more details.
Go-karting and ATV quad biking
In the UK, you do not need a driving licence to drive a go-kart or ATV (all terrain vehicle) quad bike on private land.
The National Karting Association (NKA) recommends that you are seizure-free for one year before karting and that karting venues ask people to declare any medical conditions that could affect their driving. Some venues may have their own policy on whether people who have seizures are allowed to drive on their circuits.
The British Off-Road Driving Association (BORDA) does not have specific guidelines on quad bikes but most ATV venues would expect you to sign a form to accept your own liability if you have an accident.
It is recommended that anyone karting or quad biking always wears a crash helmet.
Horse riding
It is recommended that everyone wears an approved British Horse Society (BHS) riding hat when horse riding. If you have seizures it is also recommended that you ride with someone who knows what to do if you have a seizure.
Riding for the Disabled has local groups around the UK and can offer special facilities for people with disabilities.
Skiing and snowboarding
Snowsport England  (the governing body for English snowsports) believes that snowsports should be open to everyone, whether or not they have a disability.
They also have a network of adaptive ski clubs and offer disability awareness training courses.
It can be useful to think what the risks to your safety might be if you were to have a seizure on the slopes or ski lift. Snowsport England suggest this might include 'clipping on' to chair lifts for safety in the event of a seizure. Other considerations include light flickering through trees, altitude, tiredness, excitement levels and making adjustments when in a different time zone. It may be safer to ski with someone who knows how to help you if you have a seizure.
Team sports
Team sports such as football or rugby do not necessarily need extra safety measures for someone with epilepsy. However, with any sport that involves contact with other people, there may be a risk of head injuries, which could affect your epilepsy.
It's a good idea to tell someone on the team or a coach about your epilepsy, and how they can help you if you have a seizure.
Theme parks
Many people with epilepsy can go on rides depending on how their epilepsy affects them. For some people with epilepsy, excitement or stress due to the rides, noise, or crowds could trigger a seizure. Theme parks need to let people know if anything during a ride could make a medical or physical condition worse and have details on their websites, and at the entrance to rides, for disabled guests. For example, some rides may not be suitable for riders with photosensitive epilepsy.
Yoga
Yoga, and other complementary therapies, can have a number of benefits including improving your fitness.
The deep breathing involved in many forms of yoga aims to be relaxing. Some forms of yoga involve extreme breathing techniques and may need extra care.
Sources of help
See also swimming and water sports
Information produced: January 2019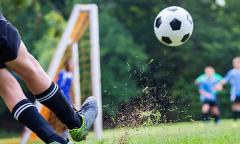 To live full and active lives, and look after our physical and emotional wellbeing, we all need time to rest, relax and exercise. How we spend our leisure time is important and individual to us all, whether or not we have epilepsy.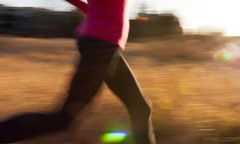 How exercise can help your overall health and wellbeing, and how this may also help your epilepsy.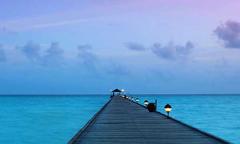 Having epilepsy can have a huge impact on a person's wellbeing including their mood, sleep and relationships.