Travel and holidays
Having epilepsy does not usually prevent people from being able to travel by air. However, some people's seizures are triggered by being very tired (which could happen because of long journeys or 'jet lag').
If there is a chance that you might have a seizure on the plane, it is useful for someone travelling with you to know about your epilepsy and how to help if you have a seizure. Telling the airline about your epilepsy when you book means that they can let the cabin crew know about your seizures. You can also tell them anything about your epilepsy that you think might be important for them to know.
Medication
It is a good idea to take enough medication in its original packaging with you for your entire holiday. Some drugs may not be available or may have a different name in other countries. Your GP or the drug company may be able to tell you more about this.
Airport security regulations allow you to carry tablets, capsules or liquids up to 100ml in your hand luggage in case you main luggage is lost. If your medicine is in a container larger than 100ml you will need to contact the airline before you fly. You may need to have a letter from your GP or specialist explaining about your epilepsy and the medication you take.
Crossing time zones
If you take medication at regular intervals, and are travelling to a different time zone, then you may need to gradually adjust when you take your medication, so that you can take it at an appropriate time of day. As these changes will depend on how far you are travelling and for how long, you may find it helpful to ask your GP or pharmacist for help with planning this.
Travel insurance
Travel insurance companies look at each individual's circumstances before giving a quote. Having epilepsy may mean that there is an increase in the premium you pay but this will depend on the type, frequency and severity of your seizures. Giving as much information as possible about your epilepsy may help the insurance company to give you an accurate and fair quote.
As with taking out any insurance policy, it is worth contacting a number of different insurance companies, to get the best quote for your situation. If insurance comes as part of a holiday package that you have booked through a travel agent, then it is not regulated in the same way as when you book travel insurance directly through an insurance company. This means that you will need to check the policy thoroughly to know exactly what you are, and are not, covered for.
Applying for healthcare cover abroad - the GHIC and EHIC
Most UK residents are entitled to free or reduced cost emergency medical treatment during short visits to the EU. To get treatment you will need either a valid European Health Insurance Card (EHIC) or a new Global Health Insurance Card (GHIC). These are free of charge. This card does not replace the need for health insurance.
If the country you are visiting charges for things like GP consultations, prescriptions or stays in hospital you will need to pay for these.
For more information, and to apply online, visit ehic.org.uk or call the NHS on 0300 330 1350.
Vaccinations and anti-malarial medication
Travel vaccinations aim to protect you against infectious diseases when visiting some countries. The vaccinations recommended depend on the country you are visiting, the time of year you are travelling and your medical history. Most types of vaccine will not affect epilepsy, seizure control, or anti-epileptic drugs. However some anti-malarial medication can provoke seizures and are not suitable for people with epilepsy. More information can be found here. If you need to use anti-malarial medication, your GP can advise you which medication will suit you best.
The NHS Fit for Travel website has vaccination information for every country in the world.
Holiday schemes
The organisation Physically Disabled and Able Bodied (PHAB) runs clubs and holidays schemes around the UK. They bring people with and without physical disabilities together. PHAB also produces a holiday guide each year.
General travel information
You may also find the following websites helpful (all links opens new window)
Taken from our Leisure leaflet. Order this leaflet from our online shop as part of our 'first five free' offer, or download the pdf using the link below.
Information produced: January 2019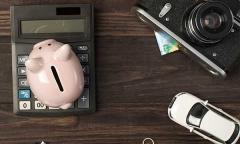 Details of travel support schemes for people with epilepsy across the UK.