Could better building design help to reduce seizures?
Scientists at the Epilepsy Society are already looking at how climate change is affecting people with severe epilepsy. But now they are also trying to find out how a fluctuation in temperature inside the charity's residential care homes could also impact seizures.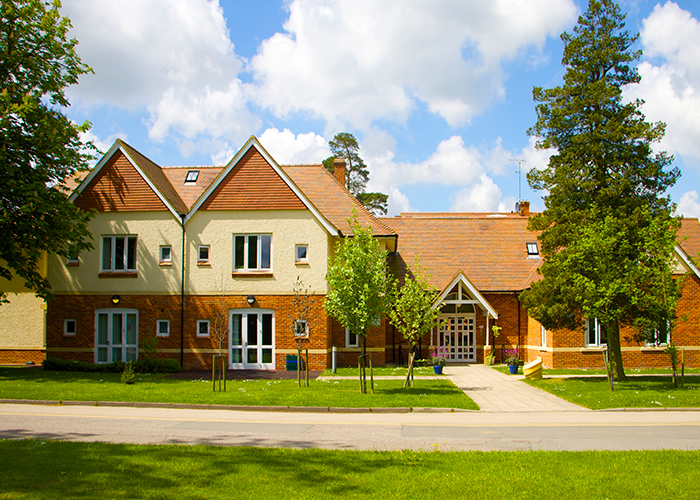 Our researchers are working in collaboration with a group of built environment and public health scientists, forming a group called ClimaCare from UCL. Their aim is to monitor indoor temperature changes in care homes and assess whether, when the heat rises, the frequency or severity of a person's seizures also increases.
And they hope that the research could help inform building design in the future for people whose seizures may be sensitive to temperature changes.
Regulating body temperature
Jonny Anders-Cannon, Director of Care Services at the Epilepsy Society said that for over three quarters of the 93 residents living in the charity's six care homes, their seizures were uncontrolled.
"Everyone's epilepsy is different and the trigger points for seizures can be very individual.," he said. 
"Sometimes it could be an infection such as a urinary tract infection that will trigger a seizure – but we also see an increase in seizures during heatwaves. We have people who struggle to regulate their body temperatures in extreme heat and then end up having a seizure.
"Staff are always trying to cool them down with fans. Night-time is definitely the worst when you can't leave the bedroom door open. Night-time is very high risk for people with severe epilepsy."
Internal and external temperatures
Sensors have been placed in a selected number of residents' rooms, enabling researchers to collect data on internal temperature changes and compare them with changes in external temperatures. 
Outside temperature records are available dating back to the 1970s which will mean researchers will also be able to combine this data with seizure records in the care homes over a similar period and assess retrospectively whether there has been any correlation between seizure activity and temperature changes in the last 50 years.
Chalfont Centre
Professor Sanjay Sisodiya, Director of Genomics at the Epilepsy Society, is leading on the study with ClimaCare. "We have a mixture of old and new buildings here at the Chalfont Centre," he explained. 
"Some of them are nice and comfortable with good thermoregulation, while others are not. When it is hot outside, it is also hot inside. I hope we will be able to gather robust data that will help us to understand the impact of buildings on temperature and seizures.
"The more we understand about the way buildings affect human health, the more we can put in place to help regulate the temperature and reduce seizures. It could be something as simple as avoiding south facing accommodation for a resident with Dravet syndrome – one of the severe epilepsies which seems to be associated with heat sensitivity.