Clare Pelham highlights need for radical change in regulation of healthcare system
PLEASE NOTE: Women and girls should not stop taking valproate without first discussing it with their doctor. Up-to-date information and guidance on valproate use can be found here. 
Following the publication of the Independent Medicines and Medical Devices Safety Review, Clare Pelham, Chief Executive at the Epilepsy Society, says the appointment of a Patient Safety Commissioner and radical change at the regulatory body, the MHRA, are top priorities.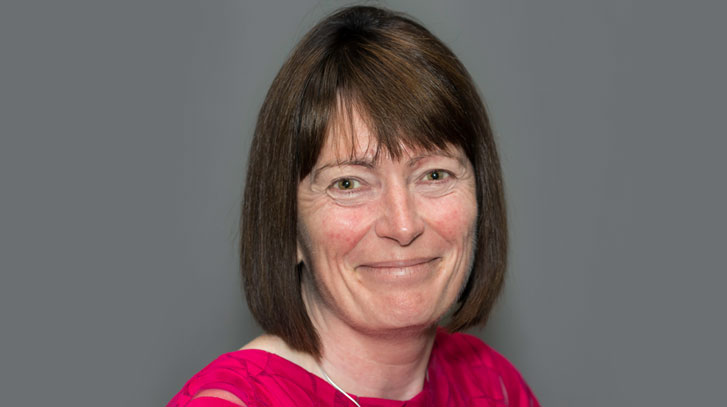 Clare writes:
"I feel unbelievably sad that the Safety Review concludes that we have a healthcare system with a fatal flaw. It does not have patients at its heart. And that is truly shocking.
"There is so much that is excellent and inspiring about the NHS and those who devote their lives to its service. But the leaders of this national institution have allowed over many decades a shameful white-coat culture of arrogance that let down not only the patients it was there to care for, but also the doctors, nurses and healthcare professionals whose lives have been genuinely dedicated  to the care of others. I feel the pain of every one of them as they read Baroness Cumberlege's damning comments on the leadership of the healthcare system. It is a heart breaking read.
Macpherson said the police were institutionally racist. Cumberlege says that the healthcare system is institutionally elitist. Patient views and experience were quite simply not recognised as valid evidence. And so the decades went by with more and more women condemned to desperate pain and their babies born with avoidable disabilities because doctors could not or would not listen to them.
Healthcare system believed silence was an option
"Rightly, the review pulls no punches in highlighting the widespread inadequacies of a healthcare system that, for example, believed silence was an option when prescribing valproate to young women with epilepsy - a medication known to pose significant risks to unborn babies during pregnancy. The culture of "doctor knows best" must end now. I support every one of Baroness Cumberlege's recommendations and I hope that the Government will appoint an implementation task force at speed.
"The appointment of a Patient Safety Commissioner is imperative to listen to patients and enable their voices to influence improvements to patient safety. But the commissioner must be one of us.  Not a doctor. Not a nurse. Not a scientist. Not someone with years of experience within the NHS. They must be a patient, like any of us who goes to see their doctor in their hour of need full of trust and confidence and deserves openness and a willingness to learn from mistakes, as well as care and understanding.
" The Commissioner must also be a doughty campaigner. Because their task is nothing less than to drive culture change throughout the healthcare system and put patients at its heart.
 "No-one expects doctors to be perfect, and never to make a mistake. We ask only that they tell us when they do and learn how to do better in future.
Radical change at MHRA
"Similarly, radical culture change at the regulatory body for medicines and medical devices, the MHRA must be a priority, with independence at its core. We need the same level of independence and challenge that we see in other regulatory bodies. No longer do we want big pharma and medics marking their own homework.
"Through the IMMD Safety Review, Baroness Cumberlege has written a long overdue prescription for change. It will be a bitter pill for many to swallow. Particularly now, when we are so deeply grateful to the amazing staff of the NHS. But they have been let down by their leadership. Things will only get better if the leaders of the healthcare system step down from their pedestal and accept that they have as much to learn from their patients as their patients do from them.
"The campaigns around valproate, hormone pregnancy tests and pelvic mesh implants, have been fought by courageous women, who have been ignored and dismissed in turns. We cannot take away their pain. But we can make sure that it doesn't happen again. And the only way to do this is to make patients the beating heart of the healthcare system. And the shame of it is that thousands of women and children had to suffer first."
More information
Cumberlege Review slams way healthcare system has responded to families affected by sodium valproate