Cumberlege Review slams way healthcare system has responded to families affected by sodium valproate
PLEASE NOTE: Women and girls should not stop taking valproate without first discussing it with their doctor. Up-to-date information and guidance on valproate use can be found here.


After a two-year review led by Baroness Cumberlege, right, the Independent Medicines and Medical Devices Safety Review has today published its report into three medical interventions: the epilepsy medication, sodium valproate; the hormone pregnancy test, Primodos;  and pelvic mesh implants.
The report, entitled "First Do No Harm", calls for wide-ranging and radical improvements to the healthcare system, setting out nine recommendations to bring much-needed help and support to those whose lives have been devastated by these interventions.
The review team examined how the healthcare system in England  responds to reports about harmful side effects from medicines and medical devices, and to consider how to respond to them more quickly and efficiently in the future.
Uncomfortable reading
Baroness Cumberlege said: "We have seen NHS staff rise to the enormous challenge posed by the Covid-19 pandemic and we applaud them for their amazing commitment. I'm afraid, however, that our report will make uncomfortable reading, including for the hard-working, compassionate people who do excellent work in our health service.
"I have conducted many reviews and enquiries over the years, but I have never encountered anything like this; the intensity of suffering by so many families and the fact that they have endured it for decades. Much of this suffering was entirely avoidable, caused and compounded by failings in the health system itself.
"The first duty of any health system is to do no harm to those in its care; but I am sorry to say that in too many cases concerning Primodos, sodium valproate and pelvic mesh, our system has failed in its responsibilities. We met with people, more often than not women, whose worlds have been turned upside down, their whole lives, and often their children's lives, shaped by the pain, anguish and guilt they feel as the result of Primodos, sodium valproate or pelvic mesh. It has been a shocking and truly heart-rending experience. We owe it to the victims of these failings, and to thousands of future patients, to do better. "
Acknowledge what has gone wrong
Baroness Cumberlege stressed that the system should now do what it should have done years ago, and put in place the processes that will help all those who have suffered and enable it to learn from past mistakes and ensure other families do not have similar experiences in the future.
She continued: ""The system's response – or lack of one – has added to the pain – both physical and mental - of those affected.  The system and its leaders need to acknowledge what has gone so badly wrong."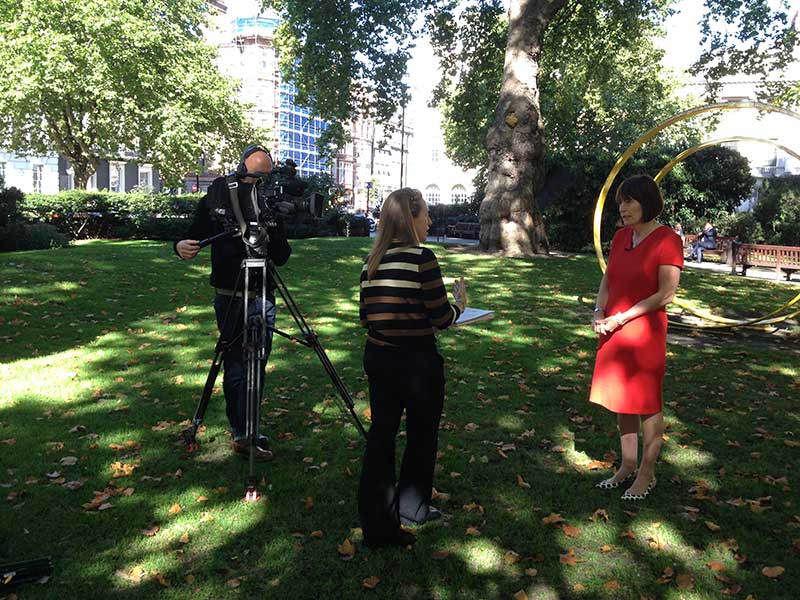 Clare Pelham, Chief Executive at the Epilepsy Society, said it was unbelievably sad to learn that hear the Review conclude that the healthcare system fails to put patients at its heart.
She said: "There is so much that is excellent and inspiring about the NHS and those who devote their lives to its service. But the leaders of this national institution have allowed, over many decades, a shameful white-coat culture of arrogance that let down not only the patients it was there to care for, but also the doctors, nurses and healthcare professionals whose lives have been genuinely dedicated  to the care of others.
"Rightly, the review pulls no punches in highlighting the widespread inadequacies of a healthcare system that, for example, believed silence was an option when prescribing valproate to young women with epilepsy - a medication known to pose significant risks to unborn babies during pregnancy. The culture of "doctor knows best" must end now. I support every one of Baroness Cumberlege's recommendations and I hope that the Government will appoint an implementation task force at speed.
Read Clare Pelham's full response
Ten per cent of babies exposed to sodium valproate during pregnancy are born with a birth defect, while up to 40 per cent will have a developmental delay or autism.
Recommendations
The Safety Review's recommendations include:
That the Government immediately issues a fulsome apology on behalf of the healthcare system to the families affected by Primodos, sodium valproate and pelvic mesh
That a Patient Safety Commissioner is appointed.  This person would be the patients' port of call, listener and advocate, who holds the system to account, monitors trends, and demands action
Separate schemes should be set up for Hormone Pregnancy Tests, valproate and pelvic mesh to meet the cost of providing additional care and support to those who have experienced avoidable harm and are eligible to claim
A Redress Agency for those harmed by medicines and medical devices in future should be established
The establishment of two types of specialist centres, located regionally – for mesh, and separately for those affected by medications taken during pregnancy
 The regulator of medicines and medical devices, the MHRA, needs to put patients at the heart of its activity, and to overhaul adverse event reporting and medical device regulation
 That a central database should be created by collecting key details including the patient, the implanted device, and the surgeon
That the register of the General Medical Council (GMC) should be expanded to include a list of financial and non-pecuniary interests for all doctors, as well as doctors' clinical interests and specialisms
Finally, that the Government immediately sets up a task force to implement the Review's recommendations.
Read the full report, "First Do No Harm"
Campaigners' response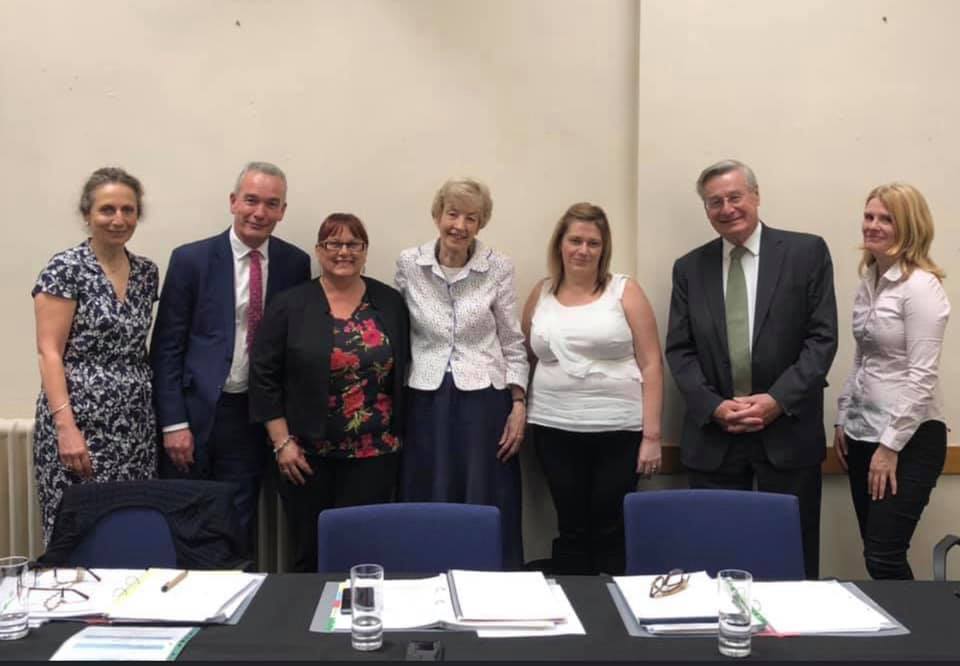 Emma Murphy and Janet Williams have both been lead figures in the campaign for justice for families whose lives have been devastated by sodium valproate. Both women have children who have been impacted by the drug. They welcomed the recommendations on behalf of the thousands of families in the UK who they represent through the  Independent Fetal Anti-Convulsant Trust & FACS Syndrome Association:
"After eight years of campaigning at Parliament we are delighted with the recommendations from the Independent Medicine and Medical Devices Review.  We are pleased to see that the Review not only took on board our evidence found at National Archives but most importantly acknowledged the many heart-breaking stories from families that have been affected by Sodium Valproate, which highlighted how women in particular have felt ignored and dismissed from healthcare professionals, despite them knowing something was wrong with their child.  An apology has been a long time coming. We now look forward to the statement from Government and their acknowledgement and working with them as recommended by Baroness Cumberlege for prompt action.
Cat Smith MP, Chair of the All Party Parliamentary Group for Valproate and other AEDS in Pregnancy said, "Today's report vindicates the campaigning of so many women and families and the group fully welcomes, acknowledges and agrees with the findings of Independent Medicine and Medical Devices Review. It shouldn't have taken this long for the victims to get the acknowledgement that this Report gives them, now we need action from Government to be speedy so not to deny these families justice any longer."