Caiden's story
At just nine years of age, Caiden Tanfield is one of Epilepsy Society's youngest fundraisers.
He was diagnosed with Benign Rolandic Epilepsy in Childhood Syndrome (BRECS) last year following a seizure just after Christmas 2015.  His mother, Rosa described the moment:
"We had just had dinner, and Caiden said his mouth felt funny, which he'd been saying for around six months.  We hadn't thought anything of it, but then when he walked away from the table we could hear him gurgling.  It was scary and it was clear he was having a seizure. " 
Diagnosis
An ambulance was called and Caiden spent the night in hospital.  His parents were told he may have epilepsy. 
Caiden took the news well at the time but on his first day Caiden went back to school, he didn't want to speak to anyone about his epilepsy. He thought everyone would make a fuss or treat him differently. But the staff at the school where very caring and well prepared,  pointing out to Caiden that other people he knew also had epilepsy. He then began to take it in his stride.
Rosa started following Epilepsy Society on Facebook to learn more about her son's condition.   She explains how Caiden became interested: "Caiden saw what other people were doing on the Facebook page and wanted to help raise money.  He read about Purple Day and wanted to do something for it, so he contacted his school and the staff were very supportive."
Inspired by Caiden's story?
Rosa baked 240 cakes in two days and they were sold at a cake sale at Caiden's school.  They held another cake sale at Braintree Town Youth Football Club where Caiden plays.
"The response was amazing", said Rosa, "People were handing over £20 notes and telling us to keep the change.  It turned out that quite a few people knew someone with epilepsy.
"A friend of mine arranged a car boot sale and raised £140 for Epilepsy Society.  Her sister works for Tesco and donated a box of sweets for Caiden to sell too."
Despite all the support from those around him, it is Caiden who drives the fundraising.
Caiden's epilepsy has not diminished his love of being active.  Doctors believe he will outgrow his condition by the age of 13 or 14, and Caiden prefers not to take medication for his epilepsy as he is worried the side-effects could have an impact on his sporty lifestyle.  Rosa insists that Caiden hasn't let epilepsy bring him down: "Nothing has changed, he still loves being active."
Caiden's energy extends beyond fundraising and sport into raising awareness of epilepsy.  "He wants to make everyone aware of epilepsy", said Rosa, "He made leaflets to share with his friends at school to tell them what they should do if he has a seizure.  He's so proud of his epilepsy now - he even told his hairdresser about his seizures.  He feels it makes him special."
For Purple Day 2017 Caiden did a 16 mile bike ride to raise money for epilepsy research.
Find out more
Find out more about living with epilepsy. Our resources include information about epilepsy and driving, employment, memory, sleep and safety. You can also find our full range of leaflets and resources here.
To talk about concerns around epilepsy please call the Epilepsy Society helpline on 01494 601 400.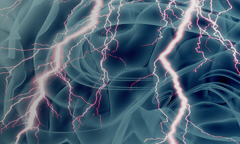 Epilepsy is not just one condition, but a group of many different 'epilepsies' with one thing in common: a tendency to have seizures that start in the brain.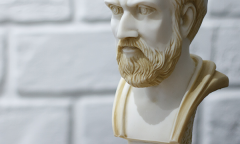 Did you know that the Greek philosopher Hippocrates (460-377 BC) was the first person to think that epilepsy starts in the brain? Find out more interesting facts and debunked myths around epilepsy and seizures.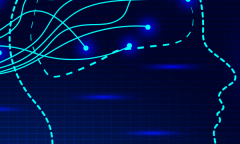 There are many different types of epileptic seizure. Any of us could potentially have a single epileptic seizure at some point in our lives. This is not the same as having epilepsy, which is a tendency to have seizures that start in the brain.