Kerry's story
Kerry Pates was just 19 years old when she died of SUDEP. Karen Pates describes the impact of her daughter Kerry's death.
The happy, go-lucky girl had been out with friends the night before and had woken up slightly hungover.  Her mother, Karen had sent her back to bed, excusing her from college for the day: 'I knew that being tired could bring on a seizure so I sent her back to bed while I went to look after my horse.'  Karen received a phonecall from her son, Kieran who was 14 at the time.  He was at home on a half term break and had found his sister upstairs.  He was guided by the 999 operator to give his sister CPR until the ambulance arrived.  Paramedics spent an hour trying to revive Kerry but it was too late.
Kerry had her first seizure two days before her 14th birthday, and her second one five months later.  'We were out shopping for Kerry to buy a dress she wanted to wear to a Saturdays concert', said Karen.
'She was really noncommittal in the shop but I put it down to her simply being a sullen teenager but in hindsight it could have been her epilepsy.  That afternoon we'd booked the swimming pool for a party for Kieran and it was mayhem.  Kerry had a seizure and had to be fished out of the water by the lifeguard.  She was in intensive care after that and had to be put in a coma for three days.  We nearly lost her, but within a week she was out again and going to the Saturdays concert.
'The doctors pushed for an EEG and diagnosed her with epilepsy. She was put on medication for two years and only experienced two or three seizures a year during that time. 
'We thought we were lucky and didn't think any more of it.  We tried to get her to live a normal life.  I was always around though if  Kerry was in the bath or shower.
'The medication helped Kerry achieve seizure-freedom so the doctor suggested she stop her lamotrigine medication.  Then she had to come back on the drugs and we never managed to get her seizures under control after that.
'Kerry was a very chilled person.  She was happy-go-lucky.  She once said "I wish I didn't have to take the pills", but she wasn't too bothered really.
'Her GP was always very reassuring about her epilepsy but no doctor ever told her not to drink.'
Kerry had a part-time job as a waitress in a pub.  She was at college on a front of house reception course. 'The pub grew her confidence', said Karen.  'She had a lovely time.  She would buy concert tickets with her money- she bought me tickets to see Robbie Williams.  She was a very kind and thoughtful girl.  She had a few select friends and was enjoying herself.  They would go out to Nando's every Wednesday for dinner.
'Kerry and Kieran got on very well as brother and sister.  He really misses her.  He's lost someone to confide in.'
Kerry's death came during Kieran's exams and a week before his 16th birthday, adding extra pressures to the organisation of Kerry's funeral.  'All Kieran wanted to do for his birthday was to see Kerry in the chapel of rest', said Karen.
Kerry's death has had a huge impact on her family.  'In some ways', explained Karen, 'I feel stuck in limbo.  I can't bring myself to redecorate Kerry's bedroom and now there are only three people around the table for dinner – it doesn't feel right.'
'It's very strange.  She'll always be with us.  I'll never stop missing her.'
Karen and her husband Kevin have united to help Kieran with his grief that is 'like a pressure cooker'.  The couple have found it hard to access counselling but Karen has found some relief riding her horse: 'Alfie has been a real tonic.  It makes you realise that life does go on.  There is a big bright shiny world out there. Also, a horse's mane is very good at mopping up tears.
'Kevin has struggled more to motivate himself to get back into cycling but I suppose that's because there's not a living horse relying on him to get out and about.'
Karen's brother also took Kerry's death very hard: 'He was very close to Kerry and Kieran.  More than an uncle because he didn't have children of his own, and he's found it very hard, especially as he lives alone.'
'We didn't realise how many friends Kerry had until they packed out the crematorium for her funeral,' said Karen. 'We were inundated with messages of condolence'.
Kerry's best friend has struggled to come to terms with her loss.  She did not attend Kerry's funeral because she felt unable to cope, and now regularly messages Karen as she would have messaged Kerry when she was alive. 
Karen and Kevin have held two fundraising days for Epilepsy Society and SUDEP Action through their employer, Tesco. 'The customers were amazing', said Karen.
The family celebrated Kerry's 21st birthday by going out for tea. 'We wanted to mark Kerry's 21st as special', said Karen. 'I made chocolate brownies and took them to work.  We bought chocolates and flowers and took them to give to people in Kerry's favourite places around the town.  And we also brought nuts for the squirrels'.
To talk about concerns around epilepsy please call the Epilepsy Society helpline on 01494 601 400.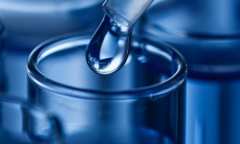 Approximately 1 in 1,000 adults with epilepsy and 1 in 4,500 children with the condition lose their lives to Sudden Unexpected Death in Epilepsy (SUDEP) every year. Congenica, the global diagnostic decision support platform provider, is collaborating with Epilepsy Society's Chalfont Centre and UCL to study the genomics of SUDEP.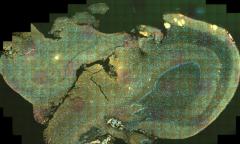 Understanding the complexities of the brain is key to understanding the causes of epilepsy and the impact of seizures on the brain. It is also pivotal in improving the diagnosis and treatment of epilepsy.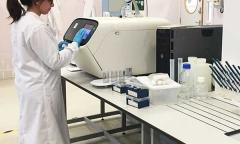 The ultimate goals of our current research are to spearhead personalised treatment and to incorporate genomic diagnosis into the NHS for people with epilepsy.