Leann's Story
When Leann Robb had her first seizure at the age of 24, her family's lives were turned upside down. 'It literally hit us like a bolt out of the blue,' says mum, Joanne Robb. 'We had not had any experience of epilepsy, we knew nothing about it. My husband Kenny and I were in a dark tunnel with no light at the end.'
Leann, who works part-time for the Co-op, was referred to her local hospital in Northern Ireland where she was advised that they would need to see if she had another seizure before they could make a diagnosis of epilepsy. But her family were worried and decided to see a neurologist privately.
'It didn't feel right for a 24-year-old to have a full-on seizure like that,' Joanne continues. 'The neurologist was very understanding but it was only two to three weeks later when Leann started having myoclonic jerks in her arm, that I decided to google 'epilepsy information.'  That was when I came across the Epilepsy Society.
'I went on the charity's website and there was all the information I needed with everything explained about epilepsy. I was able to get their free information pack with details about epilepsy, seizures and first aid.
Helpline support
'I was also able to call their helpline and talk to someone about the jerks that Leann was having in her arm. It was really reassuring to find out what these were and why they were happening. It was also good to talk about the tests that she was having and her medication. When you get a box of medication and read the information inside, it is all higgledy piggledy. It  was good to talk to Epilepsy Society and start to understand how the drugs work.
'Although the staff could not give me medical advice, they knew what we were experiencing and understood why we were worried about Leann. They were able to guide us and point us in the direction of an epilepsy specialist nurse in our area. This has been fantastic. The charity does an amazing job.'
'At one point Leann was off work for eight weeks and was afraid to be out of our sight,' says Joanne, 'but now she is back working part-time and going out with friends. They have seen the Epilepsy Society poster about what to do if Leann has a seizure. On one occasion they had to hit 999 so we are really glad they knew.'
Find out more
Find out more about living with epilepsy. Our resources include information about epilepsy and driving, employment, memory, sleep and safety. 
To talk about concerns around epilepsy please call the Epilepsy Society helpline on 01494 601 400.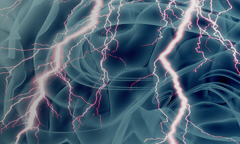 Epilepsy is not just one condition, but a group of many different 'epilepsies' with one thing in common: a tendency to have seizures that start in the brain.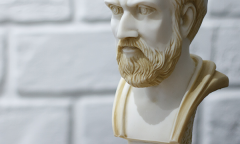 Did you know that the Greek philosopher Hippocrates (460-377 BC) was the first person to think that epilepsy starts in the brain? Find out more interesting facts and debunked myths around epilepsy and seizures.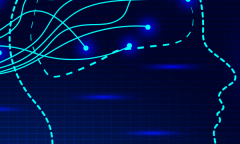 There are many different types of epileptic seizure. Any of us could potentially have a single epileptic seizure at some point in our lives. This is not the same as having epilepsy, which is a tendency to have seizures that start in the brain.