Owen's story
Owen Williams was 39 when he died in July 2014. His mother, Ro Williams, describes the impact of her son's death from SUDEP.
Owen's mother, Ro Williams, had texted him on the Wednesday to invite him out for lunch. He was living alone in Ipswich at the time.  Ro was not immediately concerned by his lack of reply: 'I thought nothing of it, he would sometimes go off the radar.' But by Sunday, Ro began to worry. 'I called his friend who told me Owen's body had been removed from his flat.
The inquest into Owen's death proved inconclusive.  The coroner had never heard of SUDEP and said Owen's death was unascertained, whereas the neurologist Ro visited said it was indeed SUDEP.  The death certificate, however, maintains the cause of death was 'unascertained. Owen's epilepsy had dogged him his whole life.  He had his first seizures at 14 months old after his vaccinations.  Between the ages of six and seven, he had several seizures with a fever.  Between the ages of seven and fourteen, Owen had focal motor seizures.  
His hand twitched and he would drop his bowl of cereal, it was always in the morning', remembers Ro.  
From then on, Owen had convulsive seizures around twice a year.
'He was put on Epilim and seemed ok', said Ro, 'We just said "It could be worse, get on with your life and enjoy it"'.
Despite his IQ of 145, Owen struggled at school and ended up getting a college HND in European Hospitality Management. 
When he was 21, Owen returned home and found a job in a hotel. 'They found him having absence seizures, spilling orange juice on the floor, so he had to get another job.'
Owen went into status epilepticus twice in his early 20s and eventually 'was ok'.
A fun-loving snowboarder, Owen worked in Europe for a ski season and spent a summer in Germany.  He moved to Ireland where he met his girlfriend.
However, at the end of his spell there, in his late 20s, Owen experienced a manic episode and ended up in hospital.
'It was hard for Owen to hold down a job with the stress of the threat of his behaviour changing', said Ro.
'He lost his job in November 2013 and couldn't find a new job.
'Owen was funny, clever, enjoyed life and liked to party and dance.  He did stage work in a theatre in Norwich which he loved and he dressed up for my 60th birthday as Henry VIII.
'He did have quiet periods.  He was kind and always looked after his grandmother and made her tea and played Scrabble with her.  He was so loving.  I miss his hugs', said Ro.
The loss of her son has had a huge impact on Ro: 'The suddenness devastates you. He was 39.  What can I say? It hits you like a freight train.  There's another normal now.  There's a big hole in my life.  I have to start a new life.  My normal now is nothing like my normal then. 
'It was a worry with his epilepsy but I wish I still had that worry.
'I'm very detached now.  I used to have a laugh.  If I'm with lots of people I'm on the outside looking in.  I can't get emotionally involved because the people I'm with haven't lost a child.'
Ro had never heard of SUDEP before seeking the opinion of the neurologist for the inquest into Owen's death.  'In certain circumstances there's a need to be made aware of the risks so you can reduce them.  I'd never heard of SUDEP before Owen died and you think "would we have wanted to know?"'.
Ro Williams, 2016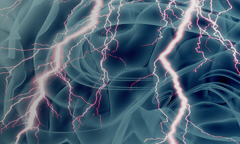 Epilepsy is not just one condition, but a group of many different 'epilepsies' with one thing in common: a tendency to have seizures that start in the brain.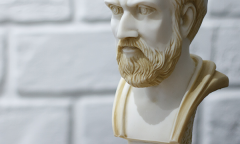 Did you know that the Greek philosopher Hippocrates (460-377 BC) was the first person to think that epilepsy starts in the brain? Find out more interesting facts and debunked myths around epilepsy and seizures.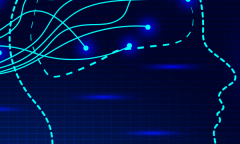 There are many different types of epileptic seizure. Any of us could potentially have a single epileptic seizure at some point in our lives. This is not the same as having epilepsy, which is a tendency to have seizures that start in the brain.