Daniel's story
Brother of comedian Russell Howard, Daniel, developed epilepsy as a result of a severe head injury when he was 10 years old.
I developed epilepsy as a result of a severe head injury when I was 10. My brother, Russell, and I were cycling down a hill near our home when the lights came off Russ's bike and got stuck in my front wheel. I went over the handlebars, over Russ and landed on my head. Of course that was more than 15 years ago and I wasn't wearing a helmet.
For a year after the crash I had really piercing headaches and then the epilepsy started. 
Russell and my twin sister Kerry found me in the middle of my first tonic clonic seizure.  They both said it was incredibly scary finding me and they thought I was going to die.  My next seizure was two months later and then they continued every month for about a year until they were brought under control by drugs.
My education wasn't badly affected until about two years into a degree in modern economic history.  During the summer holidays I had a very bad seizure whilst at home - it was the worst fit I had ever had. My mum and Kerry found me lying across my bed, I was a grey colour with blue lips and I had to have oxygen for my brain. This seizure really scared my mum and she was not comfortable with me going back to university.  She said she did not know what would have happened if she hadn't found me.
I was upset but agreed it was the sensible thing to do. Coming back home after two years of independence was really tough, especially as we were living in a village and I had to relinquish my driving licence. I had a great social life with amazing friends whilst at university and then suddenly I was on my own.
It has been difficult at times, especially when I've not been able to drive, but I now take my epilepsy in my stride. It is just part of my routine - wake, pills, wash, work.  I have a good job, I'm the manager and player of a football team and I have the support of a very close family. 
I'm very aware how lucky I am and realise that not everyone is so fortunate.  For this reason Russell, Kerry and I ran in the London Marathon to raise money for the Epilepsy Society and help people with epilepsy and raised more than £7,000.
Epilepsy Review carries all the latest news, research and opinion about epilepsy. You can subscribe to the magazine here.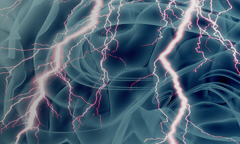 Epilepsy is not just one condition, but a group of many different 'epilepsies' with one thing in common: a tendency to have seizures that start in the brain.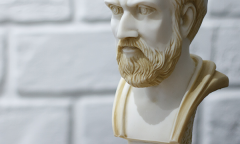 Did you know that the Greek philosopher Hippocrates (460-377 BC) was the first person to think that epilepsy starts in the brain? Find out more interesting facts and debunked myths around epilepsy and seizures.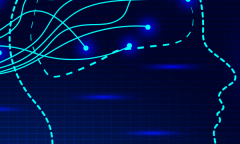 There are many different types of epileptic seizure. Any of us could potentially have a single epileptic seizure at some point in our lives. This is not the same as having epilepsy, which is a tendency to have seizures that start in the brain.