Sereena's story
Sereena Webb recalls the loss of her son Taylor, who lost his life to SUDEP at the age of nine.
'Taylor came into our bedroom and said "goodbye"' says Sereena.
'I said "No, Taylor, don't be daft, it's just goodnight, you're only going to bed, we'll see you in the morning" and he said "oh, ok, goodnight then."
'He gave both me and his dad a big hug and told us that he loved us, then as he left the room, he turned and said goodbye again. It was as if he knew.'
Taylor lost his life to SUDEP - sudden death in epilepsy - later that night at 1.30am. Two of his siblings found him the next morning.
'Taylor was lying face down in the pillow with his fists clenched,' continues Sereena, mum to seven children. 'When the ambulance arrived the paramedics said there were no suspicious circumstances. They could see it was epilepsy that had taken Taylor.
'It is almost 12 years now since Taylor died, but you don't get over it. Life is cruel. We had never heard of SUDEP until we lost Taylor. We knew that he might not live into adulthood but we didn't expect to lose him so soon.'
Sereena recalls Taylor as a happy smiling boy who loved golf, football, his action man, cars and fire engines. And his favourite team was Manchester United.
'Taylor was always trying to climb trees although he just wasn't able to,' said Sereena. 'He would have loved to have been able to ride a bike or to swim but he couldn't do these either.
'Taylor's epilepsy started at the age of two and a half after a febrile seizure. He had every type of seizure there is and it affected all four lobes of his brain. Sometimes he would have 3-400 seizures a week. He was often in hospital for injuries from drop attacks or because his seizures wouldn't stop'
Two of Taylor's brothers and sisters also have epilepsy. Keenan, 10, mainly has seizures in the night. Paige, seven, has similar seizures to Taylor, including tonic clonic and absence seizures.
Sereena continues: 'I cannot help but worry about them both. I don't sleep well at night. I am up and down to their rooms all the time, checking them. Although I know there is nothing I could have done to have saved Taylor, we all worry as a family.
'Whenever I see an ambulance at the children's school or at the nursery, I panic and think it is for one of them.
'Keenan and Paige weren't born when Taylor died but they are very much aware of him. We have pictures of him everywhere and we are always going down to visit his grave.
'When Taylor was alive, I don't think we were well supported by the healthcare system. His epilepsy seemed to be brushed under the carpet. I got all my information from Epilepsy Society and - after Tayor died - from SUDEP Action.
'Now with Keenan and Paige, I think things have improved. The hospital knows that I worry about them and as soon as one of them has a seizure I get an appointment straight away.
'We have also had genetic tests done on their DNA. Taylor's blood has been tested since we lost him and it has shown that he did have something wrong with one of his genes, but Keenan and Paige's genes haven't shown anything.
'I know there isn't a cure for epilepsy, but I hope that one day we will be able to stop people and children like Taylor dying from it.'
To talk about concerns around epilepsy please call the Epilepsy Society helpline on 01494 601 400.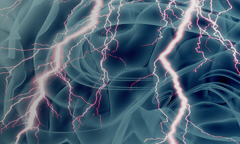 Epilepsy is not just one condition, but a group of many different 'epilepsies' with one thing in common: a tendency to have seizures that start in the brain.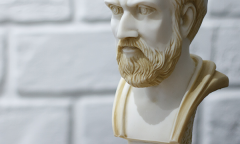 Did you know that the Greek philosopher Hippocrates (460-377 BC) was the first person to think that epilepsy starts in the brain? Find out more interesting facts and debunked myths around epilepsy and seizures.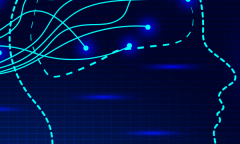 There are many different types of epileptic seizure. Any of us could potentially have a single epileptic seizure at some point in our lives. This is not the same as having epilepsy, which is a tendency to have seizures that start in the brain.