Spokespeople
Follow or contact us @epilepsysociety on Twitter or email press.office@epilepsysociety.org.uk. For our 24/7 out of hours service contact Nicola Swanborough on 01494 601 417.
Professor Ley Sander - Medical Director
Professor Ley Sander was appointed medical director of Epilepsy Society in February 2012. He is professor of neurology and clinical epilepsy and honorary consultant neurologist with a specialist interest in epilepsy .
Ley heads the World Health Organisation Collaborative Centre for Research and Training in Neurosciences in London and is also director for scientific research at SEIN, the Epilepsy Institutes of the Netherlands Foundation. 
His research interests include looking at the incidence and prevalence of epilepsy in large populations and investigating its cause and source; and the genetics of the epilepsies.
Ley is also interested in the management of epilepsy in resource-poor countries including China, Brazil, Ecuador, Georgia, Bulgaria, Kenya and Senegal.
Professor Sanjay Sisodiya - Director of Genomics
Professor Sanjay Sisodiya is director of genomics at Epilepsy Society and UCL Queen Square Institute of Neurology. He is also honorary consultant neurologist at Epilepsy Society and the National Hospital for Neurology and Neurosurgery.
Sanjay leads the genetic research team at Epilepsy Society, looking at the causes of epilepsy, treatment responses and outcomes, drug resistance, pathology and population genetics.
Professor John Duncan - Clinical director of the National Hospital for Neurology and Neurosurgery (NHNN)
Professor John Duncan is clinical director for neurology at NHNN, London.  He is a key figure in our world-leading epilepsy research programme at the Chalfont Centre in Buckinghamshire, with a particular interest in neuroimaging.
His recent research into the long-term outcome of brain surgery for people with epilepsy showed that almost 50 per cent of patients remain seizure free after surgery.
Dr Pam Thompson- Head of psychology
Dr Pam Thompson is head of psychology at Epilepsy Society, and consultant neuropsychologist at the National Hospital for Neurology and Neurosurgery, University College, London Hospital Trust.
Her research includes the psychological impact of epilepsy and its treatment; memory disorders and memory rehabilitation; and the cognitive and psychiatric consequences of temporal lobe surgery.
Dr Sallie Baxendale- Neuropsychologist
Dr Sallie Baxendale is a consultant neuropsychologist with Epilepsy Society and UCL Queen Square Institute of Neurology. She has worked with people with epilepsy for 20 years.
Sallie has published over 60 scientific papers on a wide range of topics in epilepsy. Her current research interests include memory function in epilepsy, outcomes following epilepsy surgery, alternative treatments for epilepsy and the study of stigma and representations of epilepsy in the media.
She has recently published a book on Epilepsy: Complementary and alternative treatments.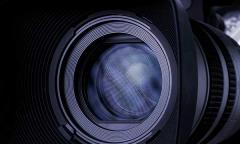 Find out more about Epilepsy Society in the press, our extensive library of video and How you can become a media contact.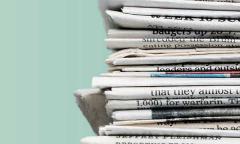 Find out more about Epilepsy Society in the press including national and regional press.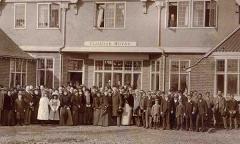 The National Society for the Employment of Epileptics (NSEE) was launched in 1892 by a group of London philanthropists and medical men.