President and vice presidents
President - Countess Howe
Elizabeth, Countess Howe became president of Epilepsy Society in September 2010. She takes over the role from her husband Earl Howe, who has been an active and staunch supporter of Epilepsy Society and was its president for over 25 years.
In addition to becoming Epilepsy Society's president Countess Howe is involved in many local charitable causes and was the High Sheriff of Buckinghamshire in 2010/11.
Vice presidents
Epilepsy Society currently has 16 vice presidents. They are:
Former British Prime Minister David Cameron
David Cameron was elected leader of the Conservative Party in December 2005 and was prime minister from May 2010 to July 2016. He has worked at a senior level in both business and government.
Before entering parliament, David spent almost seven years at Carlton Communication plc, one of the UK's leading media companies, where he was director of corporate affairs and a member of the Executive Board. David had a son, Ivan, with complex epilepsy who died in February 2009 aged only six. In 2004, David won the disability champion award in the e-Politix Charity Champions Awards, having been nominated by Epilepsy Society. He became a vice president of Epilepsy Society in 2005.
Harold Porter
Harold Porter became a Vice President on 24 November 2016 and served on the board from October 2000 to November 2017. From July 2003 to October 2009 he served as Chair of the board. He is a qualified chartered accountant and has been financial controller for a major UK company for a number of years. 
Sir Colin Chandler
Sir Colin first became involved with Epilepsy Society in 1991, serving as chairman of the Snapshot Appeal in 1993 to raise funds for our first MRI scanner, and later as a member of the development board for the assessment centre appeal in 1999. 
Sir Colin was formerly chairman of easyJet, deputy chairman of Smiths Group plc, director of Thales plc and pro chancellor of Cranfield University. He was knighted in 1988 for services to export.  
He became a non executive director of travel firm HolidayTaxis.com in 2010 and became an Epilepsy Society vice president in 1995.
Edward Datnow
Edward Datnow was a governor of Epilepsy Society from 1988-2012 and in September 2012 he became a vice president. He is a retired surgeon. He was chairman and chief executive of a major public company in the retail field, and continues to run a successful property business. He is a trustee of the National Brain Appeal and Chairman of Age Endeavour Fellowship.
Beryl Goode
Beryl became a vice president in February 2003. She was a governor of Epilepsy Society from 1984 to 2002, chairing the review committee. She was also a member of the medical and nursing committee and vice chairman of the board of governors. 
Over the years Beryl had been a regular visitor to the Chalfont Centre before moving away from Buckinghamshire in 2009.  She took a particular interest in ensuring a good quality of living for Epilepsy Society residents. 
Sir Stuart Hampson CVO DL 
After a degree in modern languages at Oxford, Sir Stuart Hampson joined the Civil Service, with postings in the Board of Trade, the Foreign & Commonwealth Office in Geneva, and the Department of Prices & Consumer Protection.  He served as private secretary to a number of ministers – Roy Hattersley, John Nott and John Biffen. 
In 1982 he abandoned Cabinet secrets and started selling pyjamas at John Lewis – the start of a 25 year career at the UK's best known employee-owned business.  After appointment to the Board in 1986 he became chairman of the John Lewis Partnership in 1993, a role he held for 14 years, and he remains a strong advocate of employee ownership and engagement.
Sir Stuart is now non-executive chairman and first commissioner of The Crown Estate, which manages the Sovereign's holdings of commercial property, farmland and the sea-bed out to 12 miles and which returns the revenues from these assets to the Treasury for the benefit of the nation. Sir Stuart was chairman of the Royal Society of Arts (1999-2001) and president of the Royal Agricultural Society of England (2006).  He was made a knight bachelor for services to retailing in 1998. For the year 2013/14 Sir Stuart holds the office of High Sheriff of Buckinghamshire.
John Hirst
When their son James died suddenly in 2002 during an epileptic seizure, the Hirst family set up the James Hirst Research Fund to raise money for research into the causes and treatment of epilepsy.  The fund has supported Epilepsy Society, most recently for our 3T MRI Scanner and our research programme. 
John is chief executive at the Met Office and was formerly group executive of Premier Farnell, a top 200 listed company. Previously he was with ICI where he held a number of senior positions and undertook a series of successful acquisition and merger negotiations. He is determined to raise the profile of epilepsy and in particular awareness of SUDEP (Sudden Unexpected Death in Epilepsy).  John is also a trustee of Epilepsy Research UK and of SUDEP Action and became a vice president in 2002.
Angela and Richard Lascelles
Angela and Richard have supported Epilepsy Society since 1990 and became associate members in 1998.  A close relative of theirs has been through assessment at the Society's Chalfont Centre with very positive results. 
Angela is co-founder and director of investment management company, OLIM.  The Lascelles made a significant personal donation to the 3T Scanner Appeal and pledged to raise a similar amount from colleagues, which was exceeded. She was a member of the appeal committee for the Epilepsy Society Research Centre, which was successsfully completed in 2013.
They are very much a team in their efforts to raise awareness of epilepsy issues across business and personal contacts and became VPs of Epilepsy Society in 2004.
Christopher Morris-Coole
Christopher is a fellow of the Royal Society for the Arts, and the Royal Society of Medicine, a member of the Biological Society, and a practising barrister and recorder.
In 2007 he founded the Morris-Coole Trust, a registered charity, to encourage, stimulate and support scientific and clinical research into the understanding, causes and control of epilepsy. The international Morris-Coole Epilepsia Prize is awarded annually for the best research into epilepsy published in the journal 'Epilepsia'.
In association with the International League Against Epilepsy, the Morris-Coole Trust has initiated and taken forward the Hand over Hand project which brings together people who have epilepsy with Olympic athletes and international sporting figures.
He has spoken and lectured on epilepsy and the law, and has served on commissions and taskforces of the principal international epilepsy organisations.
He was the first associate member to be elected to the board of the Society in 1995 and served continuously as a trustee from then until 2011.
Piers Pottinger
Piers Pottinger became a vice president for the Society in 2004. Piers was a member of the original Snapshot Appeal Committee (1992-5) and the Epilepsy Society Development Board (1998-2001) to raise funds for the assessment centre helping with high-level contacts into companies and trusts, and in 2000 he personally sponsored Art for Epilepsy. 
He is currently deputy chairman of Chime Communications plc and chairman of Newmarket Investments plc.  He has a family member with epilepsy.
Tony Purssell
Tony Purssell became a vice president in February 2010. He was elected as a governor of the Society in 1993 and served for 15 years as treasurer and chairman of the pension trustees.
He was formerly chief executive of Guinness and honorary treasurer of Oxfam. He graduated from Oriel College, Oxford, with a degree in chemistry. He was also a keen sportsman and gained three blues for rowing for Oxford in the University boat race between 1946 and 1948 and also rowed in the Olympic Games in 1948. He was a member of the Independent Broadcasting Authority from 1976 to 1981 and a member of the Civil Aviation Authority from 1984 to 1990.
The Lord Stevenson of Coddenham CBE 
Lord Dennis Stevenson has a family member with epilepsy and has been an associate member of Epilepsy Society since 1999.  He was chairman of Halifax Group (from 2001 to 2009) and chairman of Pearson plc (from 1997 to 2005). He is a director of the Economist Newspaper and the Western Union Company. He became a vice president in 2004. 
He was made a life peer in 1999 and sits on the cross benches in the House of Lords. In May 2000, Tony Blair appointed him as chairman of the House of Lords Appointments Commission, with responsibility for vetting all members of the 'reformed' House of Lords and choosing the independent members. He headed the Stevenson Commission to examine the role of IT in schools, and has been awarded the first honorary doctorate of science from Cranfield School of Management.
Lord Stevenson was co- president of our successful multi- million pound appeal to build, furnish and equip the Epilepsy Society Research Centre, which officially opened in March 2013.  
Sir Richard Sykes, DSc, FRS, FMedSci, HonFREng 
Sir Richard has been an Epilepsy Society vice president since May 1995 and was formerly deputy chairman and then chairman of Glaxo Wellcome plc (until May 2002). He was rector of Imperial College London (from 2001 to 2008) and chairman of NHS London (from 2008 to 2010).  Since 2010 he has been senior independent director of the Eurasian Natural Resources Company (ENRC) and chair of the Royal Institution of Great Britain. In 1994 he was awarded a knighthood for services to the pharmaceutical industry. 
Glaxo Wellcome plc was the major donor towards the Society's Snapshot Appeal in 1994, and Sir Richard hosted a dinner on our behalf in July 2000 to build relationships with leaders in research.
Valerie Vaz MP 
Valerie became vice president of Epilepsy Society in March 2012 and was elected MP for Walsall South in May 2010. Valerie qualified as a solicitor in 1984 and has worked as a lawyer in local government in London boroughs. She set up a community law firm and sat as a deputy district judge.
In 2001 Valerie joined the Government Legal Service and has worked at the Treasury Solicitors Department and the Ministry of Justice.   In parliament, Valerie serves as a member of the influential health select committee.  In addition to her interest in health policy, Valerie's work has included diverse issues such as libraries and galleries, epilepsy, support for adoptive parents, women in business, science and technology, human rights and music.
Allan Westray
Allan Westray became a vice president of the Society in 2011. Allan spent most of his career in the wine trade and has worked in senior management positions for a number of major UK companies. In the 1990s, he formed his own company, International Wine Services (IWS) specialising in the sale of wines ex cellars to UK high street retailers. In 1999, IWS was sold to Scottish & Newcastle Plc (Waverley Vintners). He is now semi retired and has a small consultancy business located at Butlers Cross, Aylesbury.
As well as being a vice president of Epilepsy Society, he is a vice president of Iain Rennie Hospice at Home, a friend of Buckinghamshire Community Foundation, a patron of the PACE Centre in Aylesbury, a patron of Bletchley Park, a trustee of School Aid, a governor of Aylesbury College and chairman of UCAV (University Centre Aylesbury Vale) steering group.  He is also a Bucks ambassador.
Allan was high sheriff of Buckinghamshire in 2009/10 and is a liveryman of the Worshipful Company of Distillers.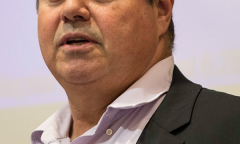 Meet our senior team including our CEO Clare Pelham and our Medical Director Ley Sander who has who has been named as the world's leading expert on epilepsy in 2020.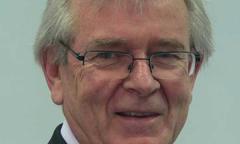 Meet our board of trustees including our Chair Peter Worthington who was appointed Chair of the board of trustees in November 2017.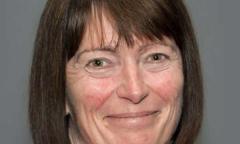 Read biographies for members of our board of trustees, president and vice president, and our senior management team including our CEO Clare Pelham (pictured above).