Michael's story
Michael Green has spent 10 years working as a nurse in the Bedouin community living in the Jordanian desert in spite of his own epilepsy.
Michael Green recalls the importance of drinking tea in the tents of the Bedouin people before he could even begin to ask them about their health problems.
"You can never just go into a tent and ask 'what's wrong?' Instead you have to go through the ritual of drinking tea with the people before you're on a sufficiently intimate level with them to hear how they're feeling," he says.
"Building trust with the community is key"
"That's probably one of the most amazing things about my time in Jordan – being allowed into family tents and being able to give them hope.  Building trust with the community is really key.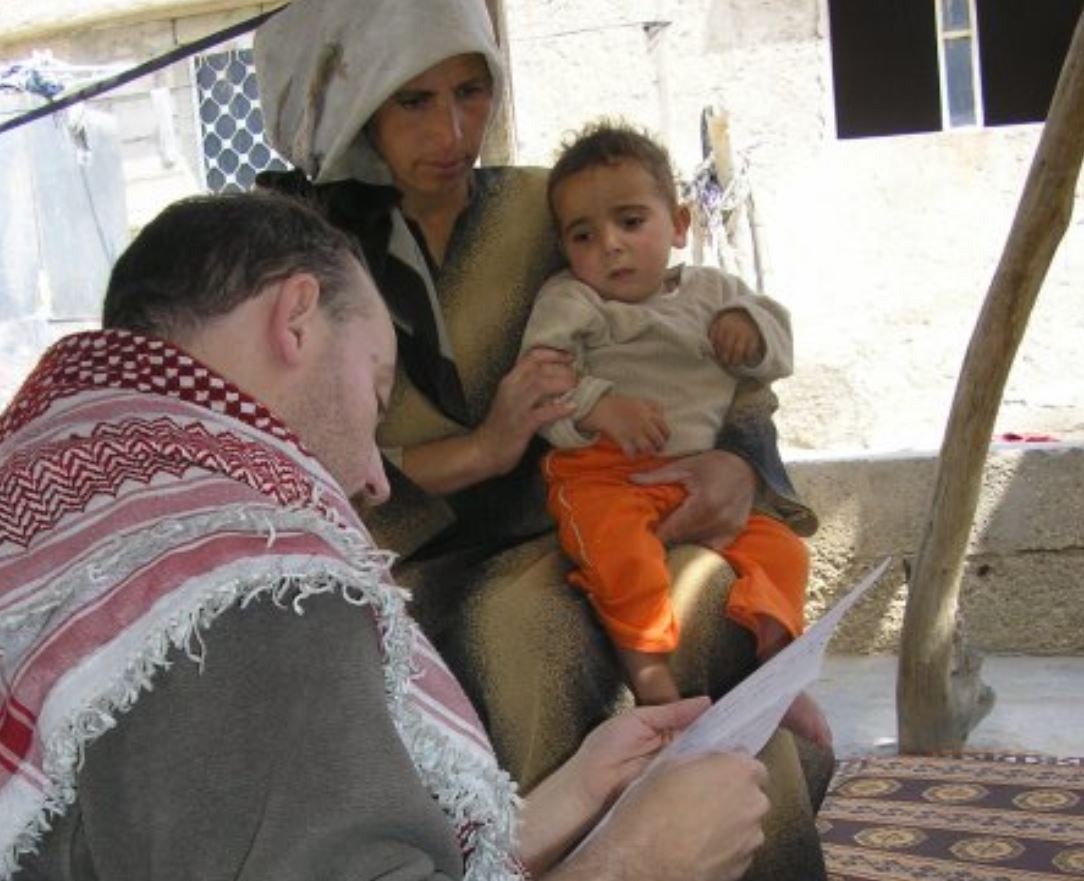 Michael moved to Jordan in 2004 to work for a Jordanian community- based rehab network, paid for by the Church Mission Society.  He was seconded to the  Palestine Hospital in Amman but spent much of his time doing community rehab work as a community disability health specialist. "There was no multi-disciplinary working and I often witnessed competitiveness between different organisations. 
Linking resources with need
"My role there was a bit like a traffic policeman - recognising and linking resources with need.
"At the time I was working in Jordan Valley and in the east and northern deserts with Bedouin people. I frequently had to do things alone in the desert that would be usually done by a doctor.
Helping a girl to walk again
"Once, I was in a Bedouin tent drinking tea when a man asked me to look at his two-and-a-half year old daughter's skin; she couldn't walk or see because of her condition.  I took medical photographs and showed them to the paediatrician I was staying with.  After poring over books, we found the girl had lamellar icthyosis.  I arranged surgery for eyes and got her some cream that helped her to walk.  In the end it turned out she didn't have eye surgery because her neurological pathways were too far advanced.   The cream supply chain broke down so the girl stopped walking.  That was particularly hard."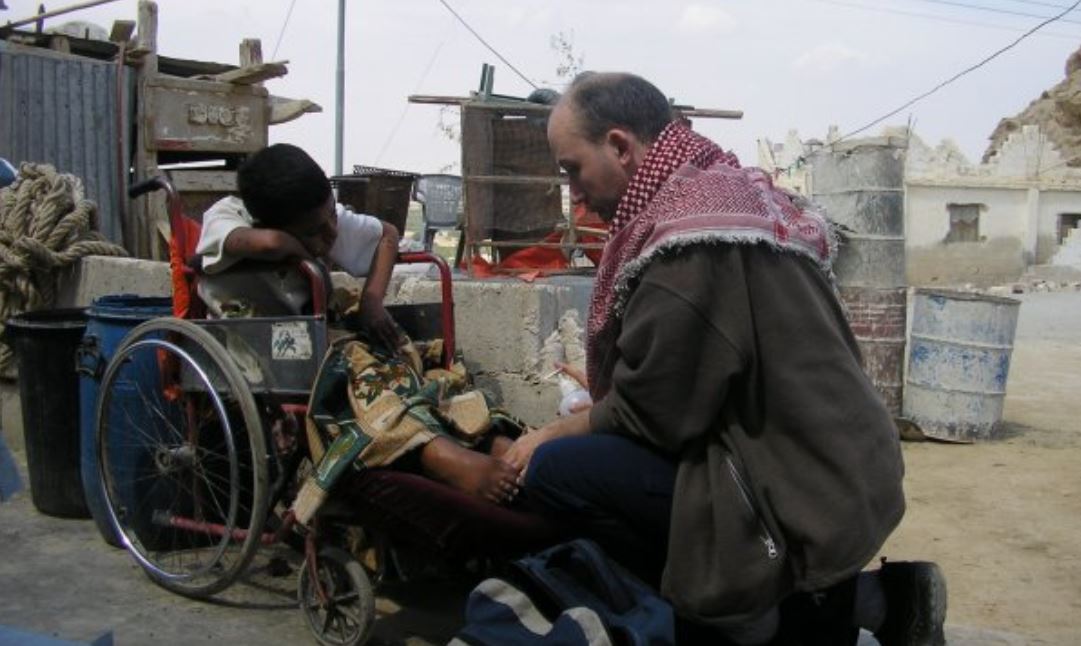 Michael's epilepsy
Michael's story is all the more inspiring because he has had uncontrolled epileptic seizures since he was a child. 
"I had to leave my job at the Palestine Hospital because I had a seizure outside UN High Commission for Refugees in 2010.  There were Iraqi refugees standing around and when they saw me fall to the ground they all ran for cover because they thought I'd been shot.  I had nerve damage and a broken nose so I was medivacked out of Jordan and back to the UK to recover.
Back to Jordan
"I went back to Jordan to work in a hospital in the north called the An-Noor Sanatorium for Chest Diseases as a staff nurse.  I already knew a lot of the staff there because I had taken my own Bedouin patients there for consultation.
"I was based in the hospital but I spent one day a week with the Bedouin in the community clinic on the Iraq border.  The highlight of the week was meeting the people in their own setting.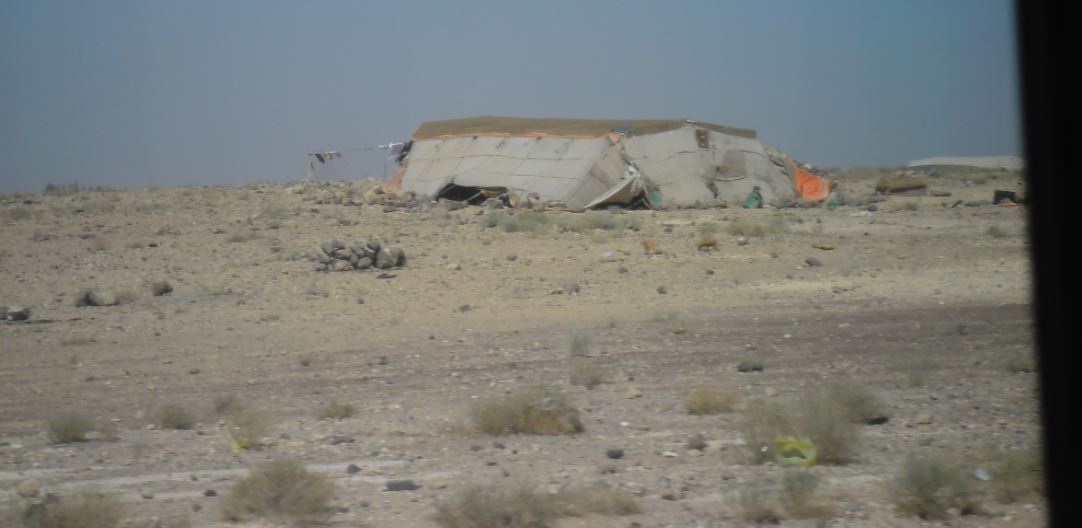 Epilepsy drug supply ran out
"All this time I was taking Epilim for my seizures but one day the supply to the country suddenly dried out without the doctors being warned.  I had to switch to another drug which, thankfully, I could order through the hospital so it was ok most of the time.  It was generally fine for me because I was based in or near towns but it was hard recommending medication for my patients because I knew it could be hard for them to get hold of the right drugs.
Bedouin breakfast
"It wasn't all bad though.  I once met a little girl when I was doing community work who was having seizures and had managed to break her collar bone. 
"I wasn't allowed to prescribe but I recommended sodium valproate to the pharmacist.  The next time I saw the family, they said that they were giving her a pill after each seizure but she wasn't getting any better.  I had to explain to them how AEDs work, and once they started using them properly, the girl was fine and her seizures were controlled. 
"I was asked back to the family home a while later and I thought she must be ill again but instead the family wanted to thank me with a Bedouin breakfast which was very touching."
Why the Middle East?
Michael's relationship with nursing and the Middle East started when he was at university where he originally studied applied psychology and computing.
"I am a Christian but at uni I became friends with some of the guys from the Islamic Society on campus.  I attended some of their debates and began to realise there was a need in the Middle East. I felt God saying he wanted me to go and get involved in the Middle East and make a difference."
Why nursing?
After graduating, Michael's friend, who had studied nursing, told him he'd be a good Learning Disabilities Nurse (LDN).
"I tried my best to smile", he said.   "I was shocked initially, but I trusted her. I went to the university nursing school where I was given a list of volunteering places.  They told me not to go to the top two on the list as they were secure units, and not to go to the bottom two as they were working as a healthcare assistant with children.  I said ' ok, that's fine because I didn't want to work with children.'"
"I've found what I need to be doing"
"But one of the children's units was round the corner and were offering a paid job so I went for an interview.  It went badly and I was quite pleased because I thought I wouldn't get the job, but they offered it to me.  I very nearly didn't turn up on the first day, but then at the end of the day I called everyone to say 'I've found what I need to be doing'."
Michael worked for three years at Kingston Hospital as an LDN in an assessment unit for patients aged 0-8 years. 
Seeing his first seizure
"I chose the job because it had training opportunities that would be useful for going to the Middle East.  During my first week as an LDN I remember being very concerned about seeing a seizure for the first time.  I wasn't sure how I would react.  In the end, it turned out to be someone called Michael, and I felt such a compassion and sympathy for him.
Michael has now moved back to the UK where he works with four churches, a language school, and the council to foster community.
When asked what he would say to someone considering a career in nursing, Michael responds: "If you feel called to nurse, go for it, but if not, don't.  Nursing is more of a vocation than a profession."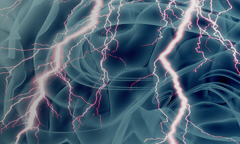 Epilepsy is not just one condition, but a group of many different 'epilepsies' with one thing in common: a tendency to have seizures that start in the brain.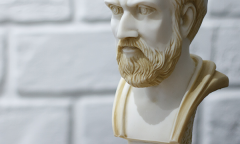 Did you know that the Greek philosopher Hippocrates (460-377 BC) was the first person to think that epilepsy starts in the brain? Find out more interesting facts and debunked myths around epilepsy and seizures.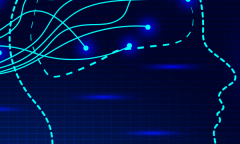 There are many different types of epileptic seizure. Any of us could potentially have a single epileptic seizure at some point in our lives. This is not the same as having epilepsy, which is a tendency to have seizures that start in the brain.