Epilepsy Society in the press
National press
20 December
Chief Executive Clare Pelham  is interviewed on BBC R4 Today programme, (14:40:20) calling on the Government to tackle malicious targeting of people with photosensitive epilepsy online.
18 December 2019
Chief Executive,  Clare Pelham talks to the BBC World Service (16:58) about the problems with people with photosensitive epilepsy being  targeted online with seizure-inducing posts.
14 November 2019
Our Medical Director, Professor Ley Sander, talks about medicinal cannabis in the Huff Post.
11 November 2019
NICE approves first two cannabis-based medicines for NHS use. Professor Ley Sander comments.
Epilepsy Society's medical director, Professor Ley Sander, talks to the BBC about the NHS's decision to approve the use of a cannabis-based medicine in the treatment of two severe forms of epilepsy.
10 October 2019
Our Chief Executive Clare Pelham talks to ITV Granada's Rob Smith about medication shortages as Rochdale's Ellie-Michelle Reynolds-Cole explains the impact of not being able to get her epilepsy drugs.
Our Chief Executive Clare Pelham talks to ITV Meridian about the vulnerability of people with epilepsy after a woman was mugged during a seizure at a bus stop in Canterbury. 
8 October 2019
Australian football star  talks about how he has become 'a shadow of his former self' since his first epileptic seizure.
6 October 2019
Head of External Affairs Stephen Canning talks to the Mirror about preparations put in place to help ensure a continuous supply of epilepsy medications in the event of a no-deal Brexit.
3 October 2019
Chief Executive Clare Pelham talks about the importance of people with epilepsy getting the right medication at thee right time following Brexit.
Study looks at the link between air pollution and epilepsy.
2 October 2019
Our supporter, Fran Thomas talks about her struggle to get her epilepsy medication from her pharmacy.
New 'rogue waves' test pinpoints epilepsy seizure brain zones.
24 September 2019
Our Medical Director, Professor Ley Sander comments on GW's cannabinoid Epidyolex winning EU approval.
23 September 2019
Our Medical Director, Professor Ley Sander talks to BBC News about EU approval being given to GW's cannabinoid Epidyolex.
Regional press
11 November
Epilepsy Society's appeal to fund its Helpline five days a week features in the Bucks Free Press.
29 October 2019
Saxophonist and singer from Jools Holland's Rhythm and Blues Orchestra play at village hall to help raise money for Epilepsy Society.
Grieving mum regrets having daughter buried at cemetry due to issues with dog walkers.
22 October 2019
Brothers battle sleep deprivation on non-stop 98 mile mile walk in memory of sister Hannah.
13 October 2019
Two brothers take on memory walk in honour of their sister, Hannah, who died following an epileptic seizure.
9 October 2019
Our Director of Medical and People Services, Rachel Perowne takes on the Great North Run to raise money for Epilepsy Society and celebrate her parents' 70th birthdays.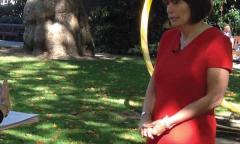 We can offer spokespeople with a wide range of expertise in epilepsy ranging from medical care and research to social and political issues.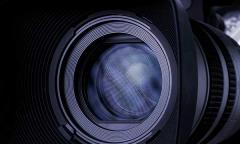 Find out more about Epilepsy Society in the press, our extensive library of video and How you can become a media contact.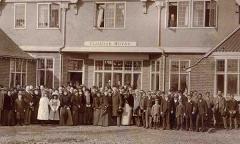 The National Society for the Employment of Epileptics (NSEE) was launched in 1892 by a group of London philanthropists and medical men.