Information for employers
When employing someone with epilepsy, it is important to consider their individual situation, and base any decisions on fact. This means looking at their epilepsy and the effect it might have on their work. Talking to them about what their epilepsy is really like, and how it might affect their work, is more helpful than making assumptions about how it affects them.
Things to consider
About their epilepsy
What type of epilepsy do they have?
Do they have seizures? What are their seizures like, how often do they happen and how do they affect them?
Do they have any warning before a seizure (sometimes called an aura)?
Do they lose consciousness, and how does this affect them?
Do they need an ambulance to be called and is there someone who can do this for them?
How long do they need to recover from a seizure? Some people can return to work quickly, while others may need more time.
Are their seizures brought on by anything, such as tiredness or stress?
Do they take medication to control their seizures and how does this affect them (they may feel tired or find it hard to concentrate)?
Read more about seizures.
About the job
Does the job involve any equipment, working at heights or near water, or any other potentially risky situation?
Do they work alone or with other people (who could help if they had a seizure)?
Would they be responsible for other people, such as children?
Risk assessments
Under the Health and Safety at Work Act, employers have to make sure that all their employees are safe at work. To be able to do this, you need to know about your employees' disabilities or medical conditions, and assess any possible risks by doing a 'risk assessment'.
The Health and Safety Executive (HSE) say it is important that risk assessments:
are based on the individual's circumstances, as each situation and each workplace is different
include only factual information
avoid assumptions – for example, do not assume that something is going to happen just because they have epilepsy.
For some people within certain jobs, their epilepsy may pose a risk to their health or safety, or to that of other people. However, health and safety law should never be used as a reason not to employ someone without first looking at any risks individually, and considering reasonable adjustments.
You may need to get medical advice or to ask a specialist, such as a health and safety expert, to help with a risk assessment. This can also help to identify reasonable adjustments.
The Health and Safety Executive has an interactive tool to help businesses understand what they need to do to assess and control risks in the workplace and comply with health and safety law.  
What does equality law mean for me as an employer?
The Equality Act 2010 covers all areas of employment from recruitment and selection to training, development and promotion.
Asking health-related questions
Under the Equality Act 2010, employers are not allowed to ask questions about an applicant's health in any written form or in an interview, until the applicant has been offered a job, or has been placed in a pool of successful candidates to be offered a job.
An exception to this is where you can ask applicants health-related questions in relation to the recruitment process. For example, you can ask whether applicants have any specific requirements to enable them to attend an interview.
Recruitment
The Equality Act means that you need to consider a person with a disability fairly, along with all other applicants for a job. It does not stop you employing the best person for the job and it does not mean that you have to employ someone with a disability because of their disability, if they are not the best person for the job.
Job adverts should only ask for skills and qualifications that are genuinely relevant and don't put people with disabilities at a disadvantage. For example, only ask for a driving licence if it is a requirement of the job. If a skill or qualification is needed for the job, it is not discrimination to ask for it.
Application forms should be available in a variety of formats – for example, as online and printed copies.
Job contracts should be the same, in terms of leave and sick pay, for everyone applying for the job.
Interviews
When choosing applicants to interview, the key thing to consider is whether they have the qualifications, skills and experience for the job. If an applicant has told you that they have epilepsy, it is helpful to think, 'are they right for the job and is their epilepsy relevant?'
For some jobs you might need to do a risk assessment or consider what reasonable adjustments you could put in place for an employee, before you recruit. An occupational health team may be able to advise you about risk assessments.
When a job has been offered
Once a job has been offered, you can ask questions about a disability, if that will help you put any necessary reasonable adjustments in place.
Reasonable adjustments
Under the Equality Act 2010, employers are required to make 'reasonable adjustments' so that a person with a disability is not at a disadvantage compared to someone without a disability.
You can ask about an employee's health if it helps you to make reasonable adjustments. If you ask questions that are not relevant to the job, or you use someone's health as a reason for dismissing them, this could be discriminatory.
Not everyone with epilepsy will need adjustments and any that are needed will vary, depending on the person's needs.
Adjustments that may be helpful to consider for someone with epilepsy include:
making their workspace safer in case they have a seizure
avoiding lone working, so that someone else can help if they have a seizure
exchanging some tasks of the job with another employee's tasks
adapting or providing equipment or support to help them do their job
time off for medical appointments that is separate from sick leave.
What is 'reasonable'?
What is a 'reasonable' adjustment depends on the situation. Some general guidelines for working out what is reasonable include:
how practical the adjustment is to make
how effective the adjustment would be in helping the employee
how it might affect other employees
the cost of making it and your financial situation. You will need to pay any costs for reasonable adjustments that are made. You may be able to get help with the cost through Access to Work or other schemes.
You may also need to make adjustments if someone develops epilepsy while they are employed by you. It is worth remembering that some people's epilepsy can change over time – for example, if their seizures become controlled (stop happening). So the need for reasonable adjustments may change over time.
Other factors to consider
Seizure triggers
Some people know that particular situations 'trigger', or bring on, their seizures. These can include being tired, stressed or anxious.
If someone's seizures are triggered by tiredness, shift work could make them more tired and trigger seizures. This is because shift work can disturb the normal pattern of sleep. A reasonable adjustment may be to consider changing or reducing shift work, or changing working hours for this person.
Working with computers
For most people with epilepsy, working with computers is not a problem. Up to 3% of people with epilepsy have photosensitive epilepsy where seizures are triggered by flashing or flickering lights, or by moving patterns. Modern flatscreen computer screens do not flicker and so the screen itself is unlikely to trigger seizures. However, flashing images on the screen itself could be a photosensitive trigger for some people.
If an employee does have photosensitive epilepsy, it may be helpful to discuss this with them directly.
Time off work
If someone's epilepsy is controlled (they don't have seizures) they are unlikely to need more time off work than other employees. If they still have seizures, the need for time off work might depend on the type of seizures they have and the time they need to recover.
Time off work because of a disability – for example, to attend a medical appointment or to recover from a seizure - could be considered a reasonable adjustment. It might be recorded separately from time off for other reasons (for example, sick leave for a cold).
Insurance and pension schemes
Employers' Liability Insurance covers all employees in the workplace. However, you need to have made all reasonable efforts to ensure the safety of your employees, including individual risk assessments where needed.
The Equality Act covers occupational pension schemes. This means that if a pension scheme is offered, all employees can join and must be treated fairly under the scheme. Contact the Pensions Advisory Service for more information.
Help and advice for employers
The following organisations can provide information and advice on employing people with disabilities and on the Equality Act.
Information produced: May 2021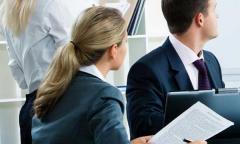 Having epilepsy does not necessarily stop someone from doing the job they want, but there are some issues which can affect them at work. Whether someone's epilepsy affects their work depends on whether they have seizures, what their seizures are like and how often these happen.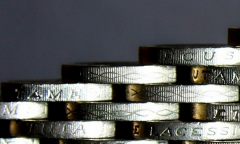 Having epilepsy does not automatically entitle you to claim benefits. These are some of the benefits you may be eligible to apply for, depending on how your epilepsy affects you, and your financial situation.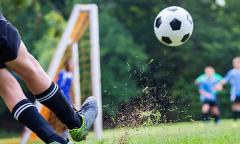 To live full and active lives, and look after our physical and emotional wellbeing, we all need time to rest, relax and exercise. How we spend our leisure time is important and individual to us all, whether or not we have epilepsy.