Calling for a review of the medicines supply chain
Epilepsy Society is calling on Health Secretary Matt Hancock to commission an urgent review of the medicines supply chain.
In the last few months the charity has seen a steep rise in the number of people who are struggling to get hold of medication which helps to keep their seizures under control. This is the latest peak in an issue which Big Pharma has failed to resolve for more than a decade.
And it says the anxiety and stress caused is putting people with epilepsy at greater risk of seizures, with the Helpline and enquiries desk inundated with worried callers.
Calling for a review
Now the charity's Chief Executive Clare Pelham is asking Matt Hancock to commission a review with the task of tackling this underlying issue in the supply chain and getting a better deal for people with epilepsy and other long-term health conditions. 
"Without a consistent supply, a breakthrough seizure can occur meaning that a person with epilepsy may lose their licence, lose their job and lose their quality of life," said Clare Pelham.
It's not just Brexit
Although uncertainties around Brexit have thrown a spotlight on medicines shortages, the charity says the problem has been ongoing for more than a decade with problems in the supply chain being blamed for low levels of stock.
Clare Pelham continued: "It is simply not good enough for drugs manufacturers to say "production issues" or "just-in-time manufacture problems" and shrug their shoulders whenever a shortage occurs.  People with epilepsy deserve better.
"It's not a great deal in life to have to rely on regular medication to maintain your quality of life.  Surely the least that we can do - Government, charities and the pharmaceutical industry - is to work together to ensure that the supply of this essential medication is reliable every day, every week, and every month-year in and year out.  So that when the Brexit spotlight has moved on, people with epilepsy will be in a much better place.
"Epilepsy Society would be delighted to work with Mr Hancock and the pharmaceutical industry to achieve consistent and reliable drug supplies for the people we support."
Doctors must be updated on medicines shortages
And the charity's Medical Director, Professor Ley Sander has called for greater openness and transparency in communication problems around medicines shortages.
"It is vital that clinicians have the most up to date information around any supply issues so that we can discuss these with our patients and forge a plan together," he said.
"Epilepsy is a long-term health condition that can be very difficult to manage – it can often take many years to fine-tune a person's treatment to ensure maximum seizure control with minimum side effects.  It is vital that doctors are fully informed of any issues around medicines supplies so that we can make plans to provide the best treatment available for our patients."
"Fundamental to dealing with this issue is the need for transparent and honest communication. It is vital that clinicians have the most up to date information around any supply issues so that we can discuss these with our patients and forge a plan together.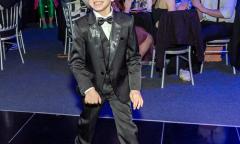 Our campaigns team lobby government and decision-makers on the issues that matter to people with epilepsy. From safer medicines for pregnant women to the dangers of online trolling, and from medicines supply to public transport access, we raise awareness of the daily challenges facing people with epilepsy.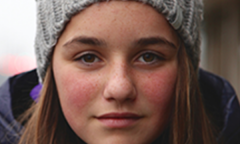 We have worked alongside other charities to raise awareness of the risks associated with pregnant women taking sodium valproate and have campaigned in support of the recommendations made in First Do No Harm.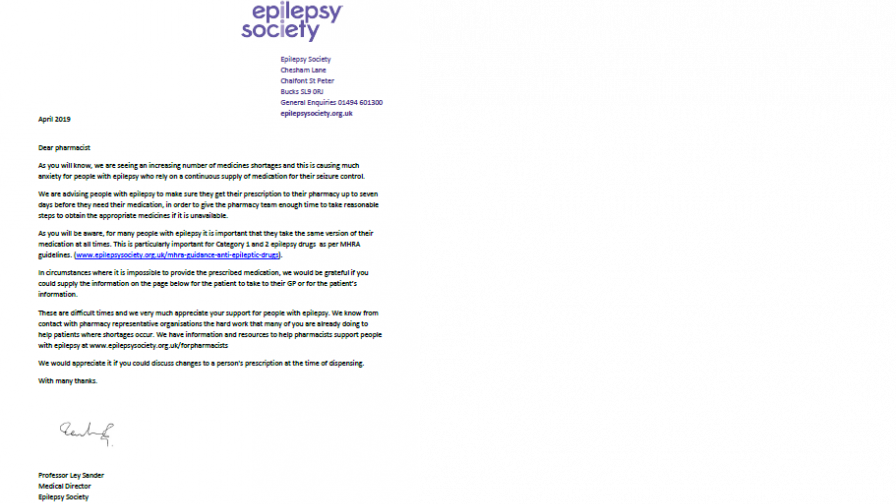 Professor Ley Sander's letter to Pharmacies
Please give this letter from our Medical Director Ley Sander to your pharmacist, so they understand the importance of taking the same version of your medication at all times.