Virgin Money London Marathon
The challenge of 26.2 miles seems impossible – until you've found your reason to run.
Team Purple will be taking strides to stop seizures in 2021 and we would love to receive your application for one of our charity places.
When: 3 October 2021
Where: London
Registration pack fee: £40
Minimum sponsorship target: £2,500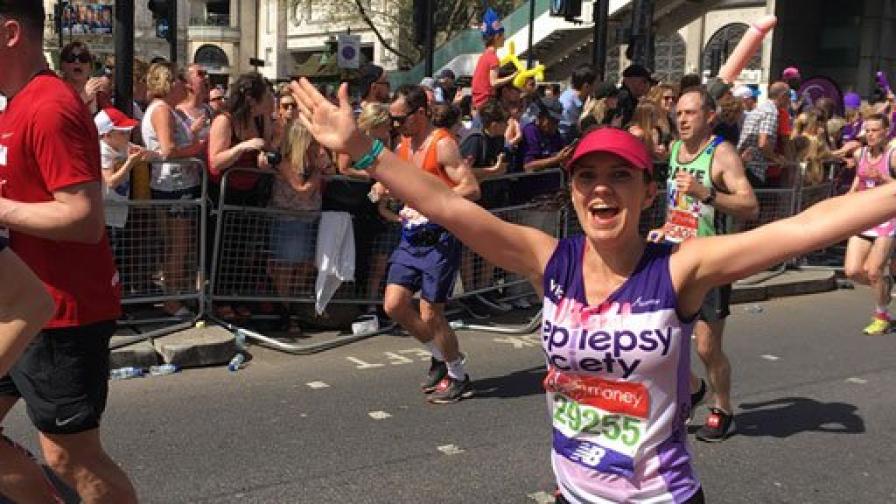 How we will support you
Dedicated support from our fundraising team
Epilepsy Society t-shirt and running vest to wear throughout your training and/or on race day
Full fundraising pack including fundraising guides and materials
Access to Epilepsy Society's running hub that includes training guides and timetables
Cheering support along the route on event day
Post race reception at London's Central Hall, Westminster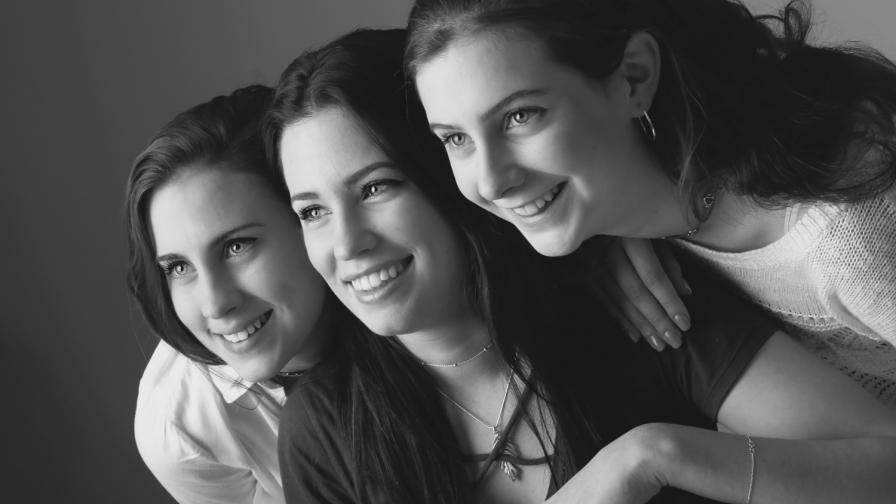 Join Team Purple with your own place
If you are successful in gaining your own ballot or 'good for age' place we would love you to join Lily and our amazing team of Epilepsy Society runners.
Lily's sister Amelia Roberts (pictured on the left of the picture) was just 21 when she tragically died from a seizure. 
"It means so much to me to be running the London Marathon in memory of my darling sister Amelia...I'm really not a runner, so I'm actually dreading doing it but if I know there is a team of us all running for this incredible charity then we can get through it together." - Lily, Amelia's sister (pictured centre with Amelia)
Join Team Purple by emailing fundraising@epilepsysociety.org.uk
How will I cope?
Running a marathon is no mean feat, but whether this is your first or fifteenth marathon we'll support you all the way to the finish line. It's important to set yourself realistic expectations, and not be afraid to adjust them throughout your training. With the passion and motivation to make a difference behind every stride, we know you can do it (and we are so excited to see what you can achieve)!
How much do I need to raise?
The minimum sponsorship target for charity place runners if £2,500 and we'll do all we can to help you achieve that target. We'll provide you with bags of ideas, tips and materials to help you with your fundraising and be there at the end of the phone when you want to talk anything through. Please note, the sponsorship target and registration fee does not apply to own place (ballot) runners but every penny you raise will help us to continue our work for people with epilepsy.
2020 Virgin Money London Marathon
In line with the Virgin Money London Marathon's announcement on 6 August, all our amazing marathon runners who were due to take part in the 2020 London Marathon will have their place deferred to a future year. We have been in touch with, and are supporting, everyone affected by this announcement and thank then for their continued support.
Apply for the London Marathon
Thank you for your interest in running the 2021 London Marathon as part of Team Purple.
This application will ask you a series of questions about your running and fundraising experience as well as why you would like to run for us. These are all basic questions, but we encourage you to answer them as fully as possible.
Best of luck!