Arlene Foster and DUP support Epilepsy Society sodium valproate campaign
Arlene Foster, leader of the Democratic Unionist Party and First Minister of Northern Ireland has pledged her support for Epilepsy Society's campaign to ensure mandatory reviews for all women and girls of childbearing who take sodium valproate.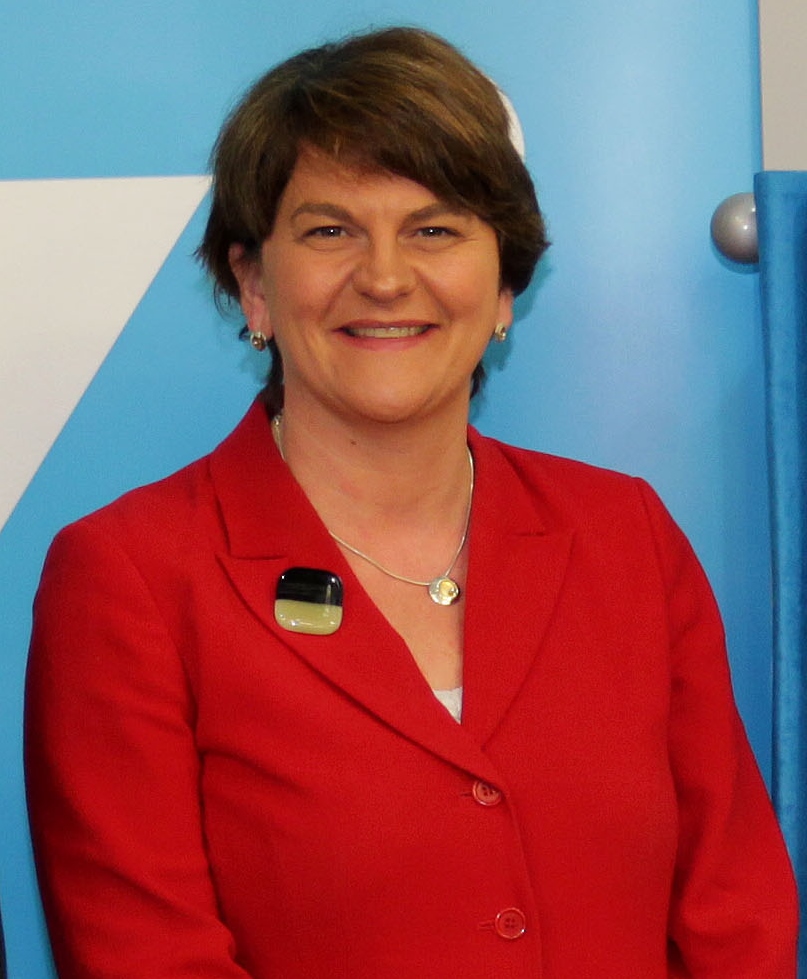 In a letter to our chief executive Clare Pelham, Ms Foster emphasised the need for girls and women to have regular reminders from their healthcare professionals of the risks associated with the epilepsy drug during pregnancy.
Up to 10 per cent of babies exposed to sodium valproate in the womb are born with a physical disability and up to 40 per cent go on to experience neurodevelopmental difficulties.
You can read Ms Foster's letter in full below.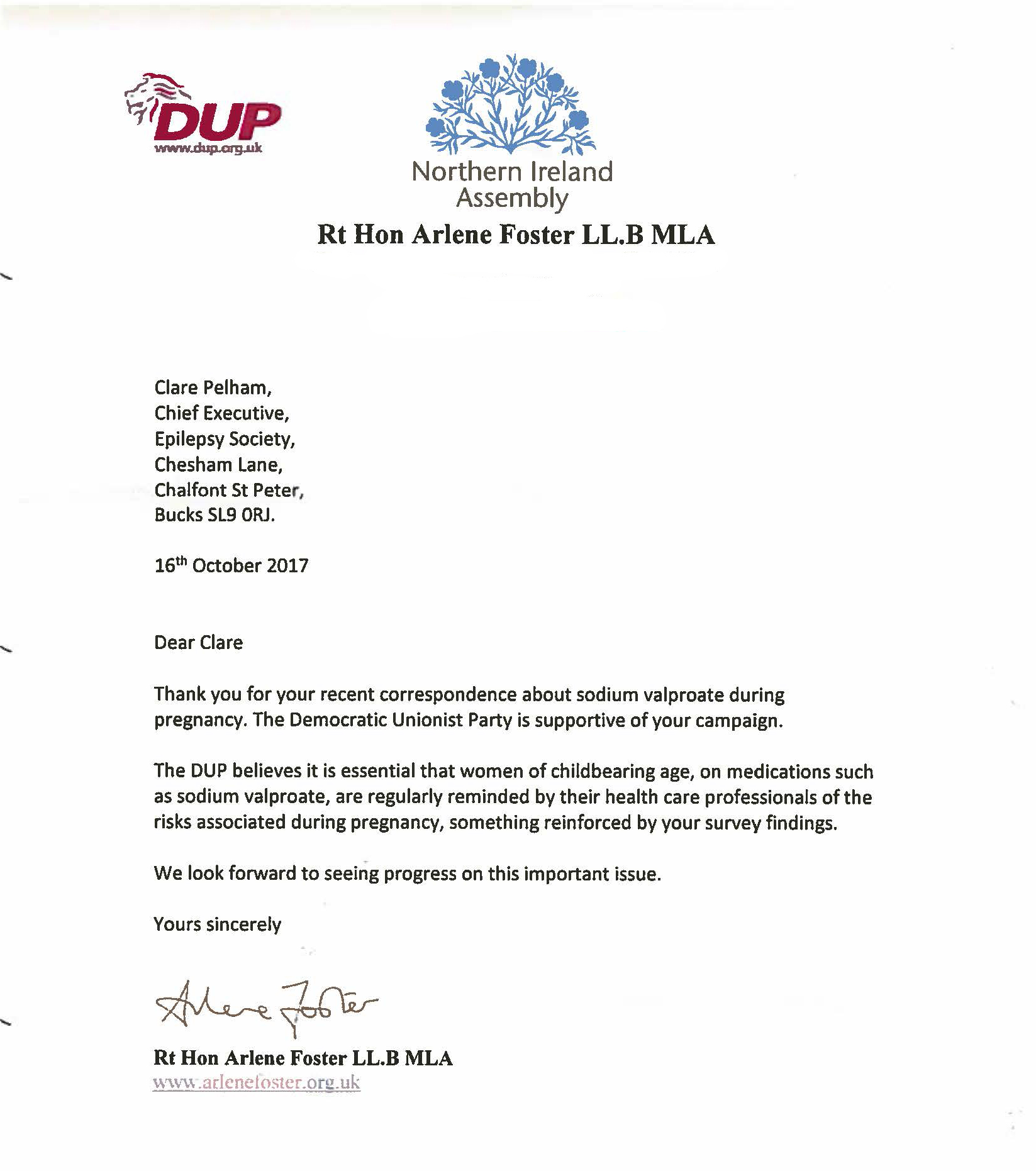 House of Commons debate
Tomorrow, (Thursday 19 October 2017), MPs will debate issues around the safety of valproate. The debate is scheduled to begin at 2pm and you can watch it live at www.parliamentlive.tv/Commons.
#valproatedebate