Epilepsy - for richer, for poorer
As the nation prepared to say farewell to His Royal Highness Prince Philip, our Chief Executive, Clare Pelham, reflects on how love, death and even epilepsy have no respect for castles and palaces. Clare was talking on BBC Radio 5 Live on Saturday morning (see link below).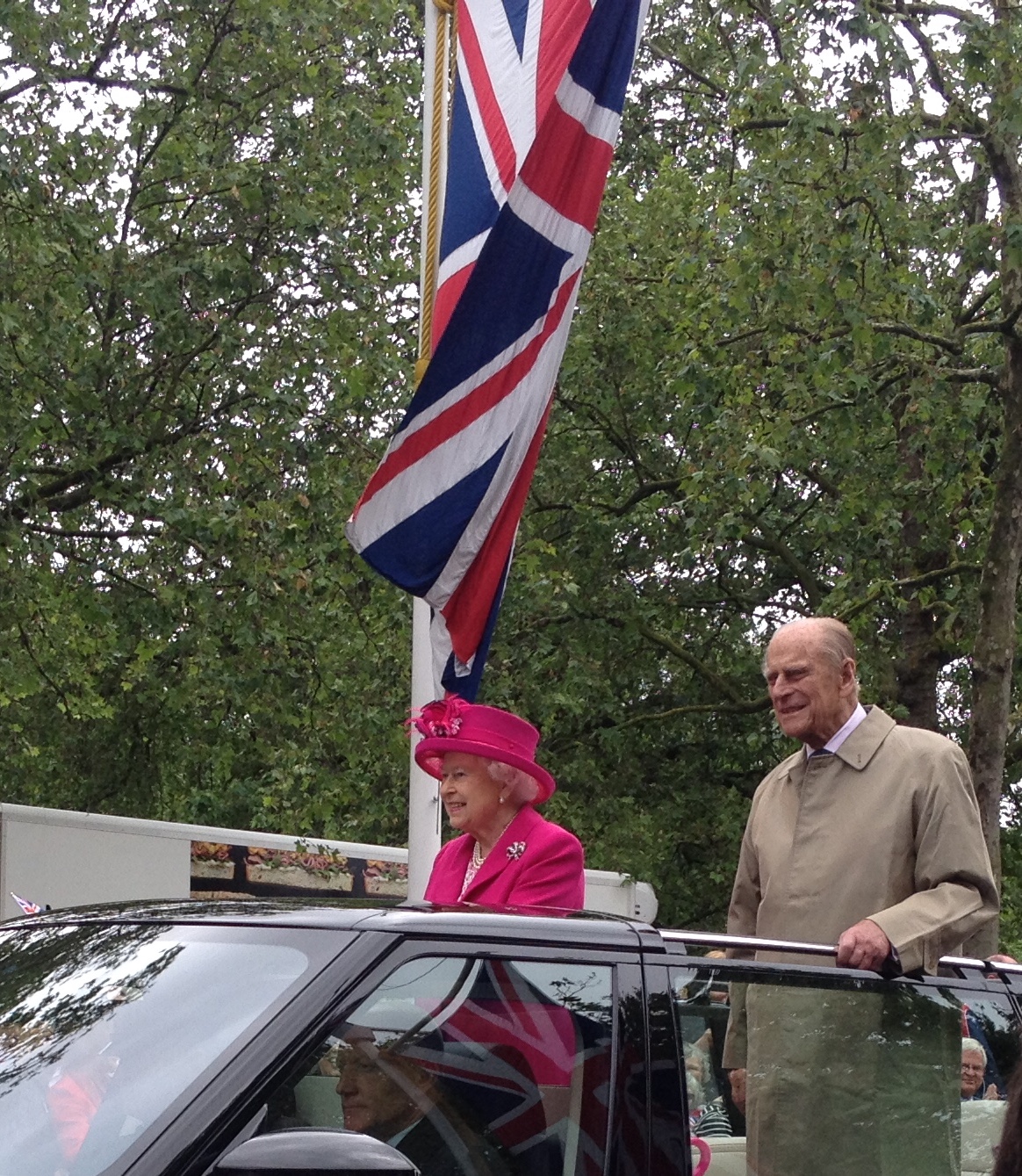 To hear Clare's interview on BBC Radio 5 Live, scroll to 41:43 minutes at (29 days to listen from 17 April 2021)
Over the last year the pandemic has reshaped almost every aspect of our lives, challenging who and how we are, what we hold most dear and what, when the sun goes down, was just peripheral.

Nowhere will this be more visible than at the funeral of His Royal Highness, Prince Philip. As a nation we will be standing side by side in spirit with the Queen, marking with silence our respect for the man who has been the longest-serving royal consort in our history. But the usual fanfare, pomp and ceremony, the rituals and crowds, the fuss, will be pared down to an absolute minimum.

This funeral will be what life – and death – is truly only ever about: family, friends and love. On a most personal level, it will celebrate the life and loss of a husband, father, grandfather and great grandfather. And it serves as a timely reminder that while the Windsors may be royal through and through, at heart they are a family like any other. A family who laughed, fought, forgave and barbecued. And wept when it was all over.
Royal patronage

At the Epilepsy Society, we have enjoyed the royal patronage of the Queen for over seven decades now. And most of the time I am sorry to say we are too busy fundraising for our world-leading research, to stop and take stock of our relationship with the Royal Family and the way that epilepsy has touched their lives.

But a funeral is always a time to pause and reflect.

Our first royal patron was the Queen's father, King George VI, older brother to Prince John who had epilepsy and tragically died at the age of 13 from what is believed to have been SUDEP – Sudden Unexpected Death in Epilepsy. That is huge for any family, and for the Royal Family no less. And I can only imagine the conversations that might have taken place when the King was asked to become our patron; the emotions and sentiments that might have stirred in the young King.

Maybe that was so with King George. Maybe his patronage of a charity whose sole purpose was to create a better life for people with epilepsy, was a way of healing the loss of his brother. We'll never know.
Personal support

We do know, however, that as our patron for almost seven decades, the Queen has been a steadfast figurehead of the charity, bringing us the privilege of many royal visits – the Queen Mother, the Princess Royal, Princess Diana, the Countess of Wessex and of course, the Queen herself.

Bringing us also her personal support. In the height of the pandemic, when our care workers were fighting to safeguard vulnerable people with epilepsy from Covid-19, the Queen sent a morale-boosting letter of recognition and thanks to our worn-out team.
Epilepsy can affect anyone

Epilepsy has no respect for castles and palaces. The sad tale of Prince John underlines the fact that epilepsy can affect anyone of any creed, race, gender or age. Rich or poor.
 
Around 1,200 people lose their lives each year to epilepsy – including 600 to SUDEP. It is a key focus of our research at the Epilepsy Society where our scientists work tirelessly to understand why some people are more vulnerable, in order to be able to mitigate those risks. 


Stopping SUDEP
His Royal Highness Prince Philip lived to a wonderful age, missing his centenary by just a couple of months. And through his hugely successful Duke of Edinburgh's Award, he inspired young people all over the world to think big, dream big and grab hold of life with both hands.
 
But young people today are still dying of SUDEP, teenagers with epilepsy who should be off orienteering, sailing and discovering the joy of a life without limits. 

If you would like to help us stop young people losing their lives to SUDEP, please think about donating to support our work. 

In memory of HRH Prince Philip, a constant at the side of our patron, Her Majesty The Queen. 
More information
You can find out more about  SUDEP here.
For information and emotional support about epilepsy, please call our Helpline on 01494 601400 (Mon - Fri  9am - 4pm, Wed 9am -7.30pm).