Masie's story
Award-winning comedian with epilepsy has debut show launched on television.
Maisie Adam, an award-winning comedian, has recently had her debut show 'Vague' launched on television.
'Vague' depicts her life growing up with juvenile myoclonic epilepsy at the age of 14 and relays Maisie's experiences of dealing with a serious medical condition; whilst at the same time, navigating the universal ups and downs of being a teenager in a small rural village in North Yorkshire.
The show was launched on 29 March on NextUp, a subscription video-on-demands platform which features over 100 shows from other rising stars.
Maisie said: "I'm absolutely chuffed to bits that my show has been recorded for NextUp. This was my debut show and I worked so hard on it. I'm very proud of it, but most importantly, I loved performing it".
Maisie finds it easier to talk about herself and her epilepsy through humour so that people can find it relatable. She says: "I feel that every step of my epilepsy journey has comedic value".
She felt that by joking about her upbringing, she'd be able to tap into the millennial crowd and get their attention, as well as busting the myths and stigma that surround epilepsy.
She admits that she still gets nervous before doing a gig, but in true performer fashion, she reveals "the show must go on."
Maisie's prize-winning, anecdotal material have quickly earned her accolades all over the UK.
She first tried stand up comedy in October 2016 in her hometown and unlike most new stand-ups, she did an hour for her first ever gig.
A few months later, she applied for the UK's largest stand-up competition, 'So You Think You're Funny', which she won. She became the fourth woman to have won in 30 years.
Maisie returned to the Edinburgh Fringe Festival the following year with her debut show, Vague, which was sold out every day. It received rave reviews and earned her a nomination for Best Newcomer at the Edinburgh Comedy Awards.
She also won the Amused Moose National New Comic whilst up at the Fringe, and Vague was picked up by the Soho Theatre for an extended post-Edinburgh run in January 2019.
Maisie is returning to Edinburgh Fringe festival this year with a brand new show, 'Hang Fire'. It will be in the Gilded Balloon Teviot – Billiard Room at 5pm from 31 July - 26 August 2019.
We wish Maisie the best of luck at Fringe this year!
More information
You may have also seen Maisie Adam on Channel 4's 8 Out of 10 Cats and ITV's The Stand Up Sketch Show, and she has appeared on The Stephen K Amos Talk Show (Audible) and Urban Myths (Sky Arts). Other credits include BBC Three's Period Dramas, and as show support for fellow stand-up Kiri Pritchard-McLean.
Maisie's Twitter is: @maisieadam.
NextUp champions the most exciting names in stand-up comedy, filming and showcasing their work worldwide via their 5-star rated mobile and TV apps. Comedians include: Max & Ivan, Jordan Brookes, Tiff Stevenson, Jonathan Pie, Hal Cruttenden, Paul Sinha, Bill Hicks, Bec Hill, Lou Sanders, Eleanor Morton, Tommy Tiernan, Stuart Laws, Simon Munnery, Daliso Chaponda, Tiernan Douieb, Tom Ward and many more.
NextUp is available on iOS, Android, web, Fire TV, Apple TV, Chromecast, Airplay, Roku and Amazon Channels. nextupcomedy.com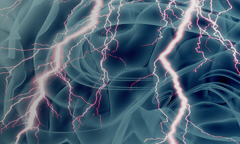 Epilepsy is not just one condition, but a group of many different 'epilepsies' with one thing in common: a tendency to have seizures that start in the brain.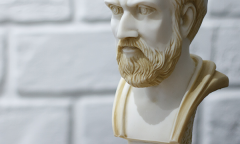 Did you know that the Greek philosopher Hippocrates (460-377 BC) was the first person to think that epilepsy starts in the brain? Find out more interesting facts and debunked myths around epilepsy and seizures.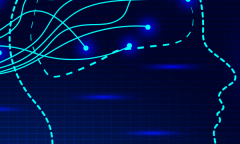 There are many different types of epileptic seizure. Any of us could potentially have a single epileptic seizure at some point in our lives. This is not the same as having epilepsy, which is a tendency to have seizures that start in the brain.