Health secretary Jeremy Hunt sends second letter to Epilepsy Society
Epilepsy Society's chief executive, Clare Pelham, has welcomed a second letter from the Department of Health in response to her letter to health secretary Jeremy Hunt, calling for mandatory reviews for women and girls of childbearing age taking sodium valproate.
Ms Pelham wrote to Mr Hunt on 21 September. But the initial response from parliamentary under secretary of state for health, Lord O'Shaughnessy, on behalf of Jeremy Hunt, did not acknowledge Ms Pelham's request for mandatory reviews which could minimise the risk of babies being born with avoidable disabilities.
Later, Ms Pelham received a second reply from Lord O'Shaughnessy, acknowledging Epilepsy Society's direct ask and underlining the government's commitment to working with healthcare professionals, patients and charities including Epilepsy Society, to ensure that all women taking sodium valproate are aware of the risks during pregnancy.
You can read both letters in full below.
Second letter from Lord O'Shaughnessy on behalf of Jeremy Hunt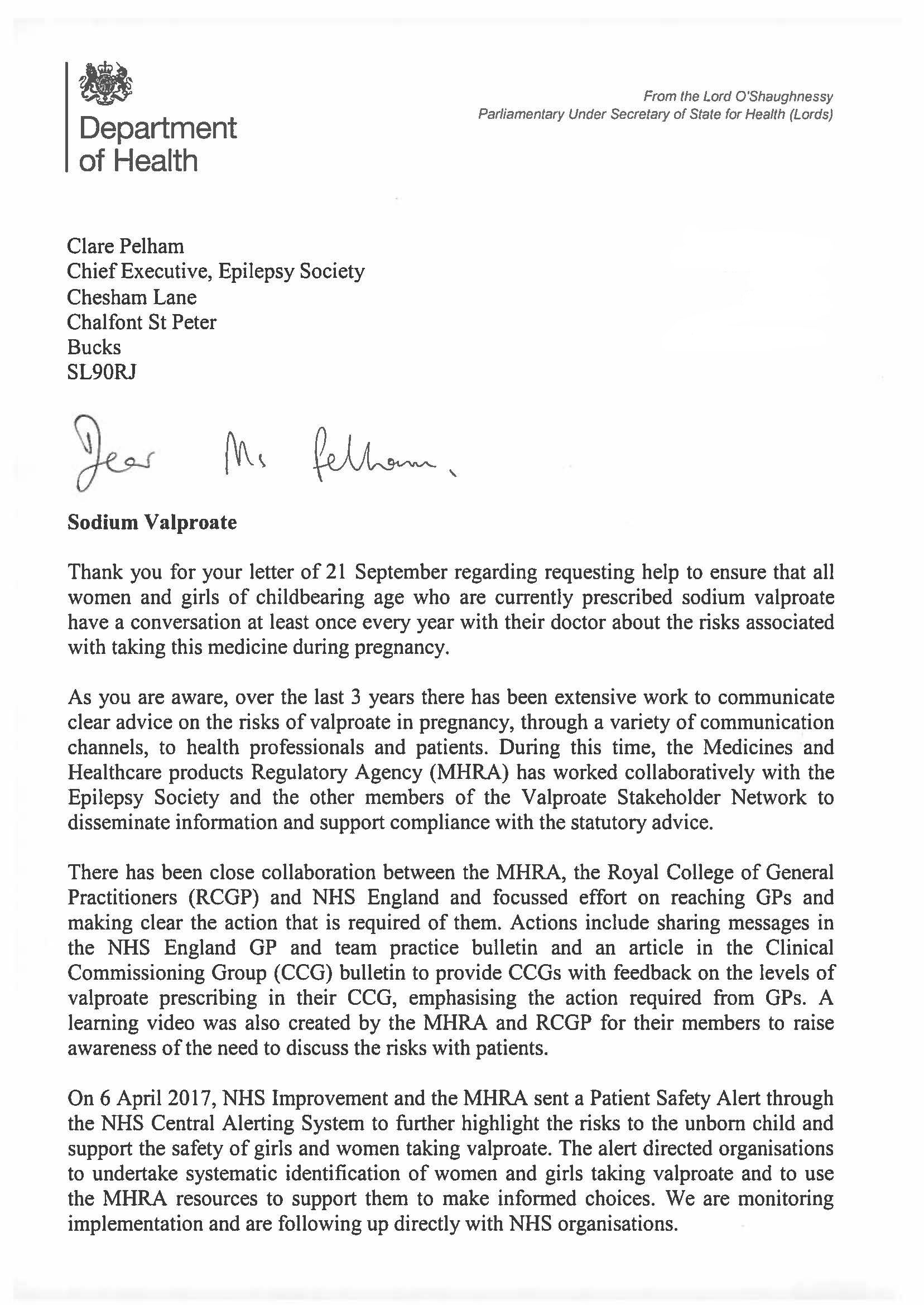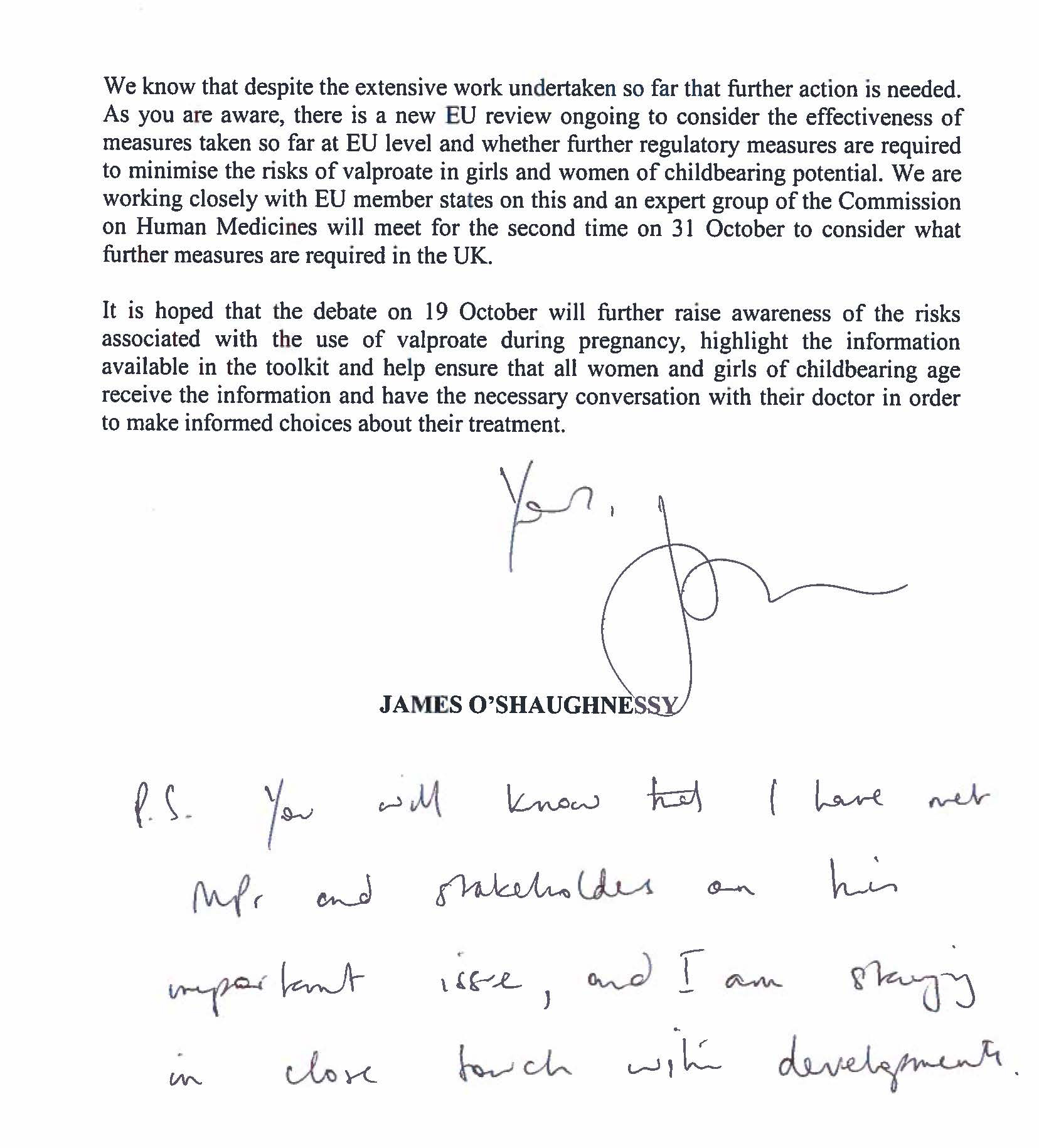 First letter from Lord O'Shaughnessy on behalf of Jeremy Hunt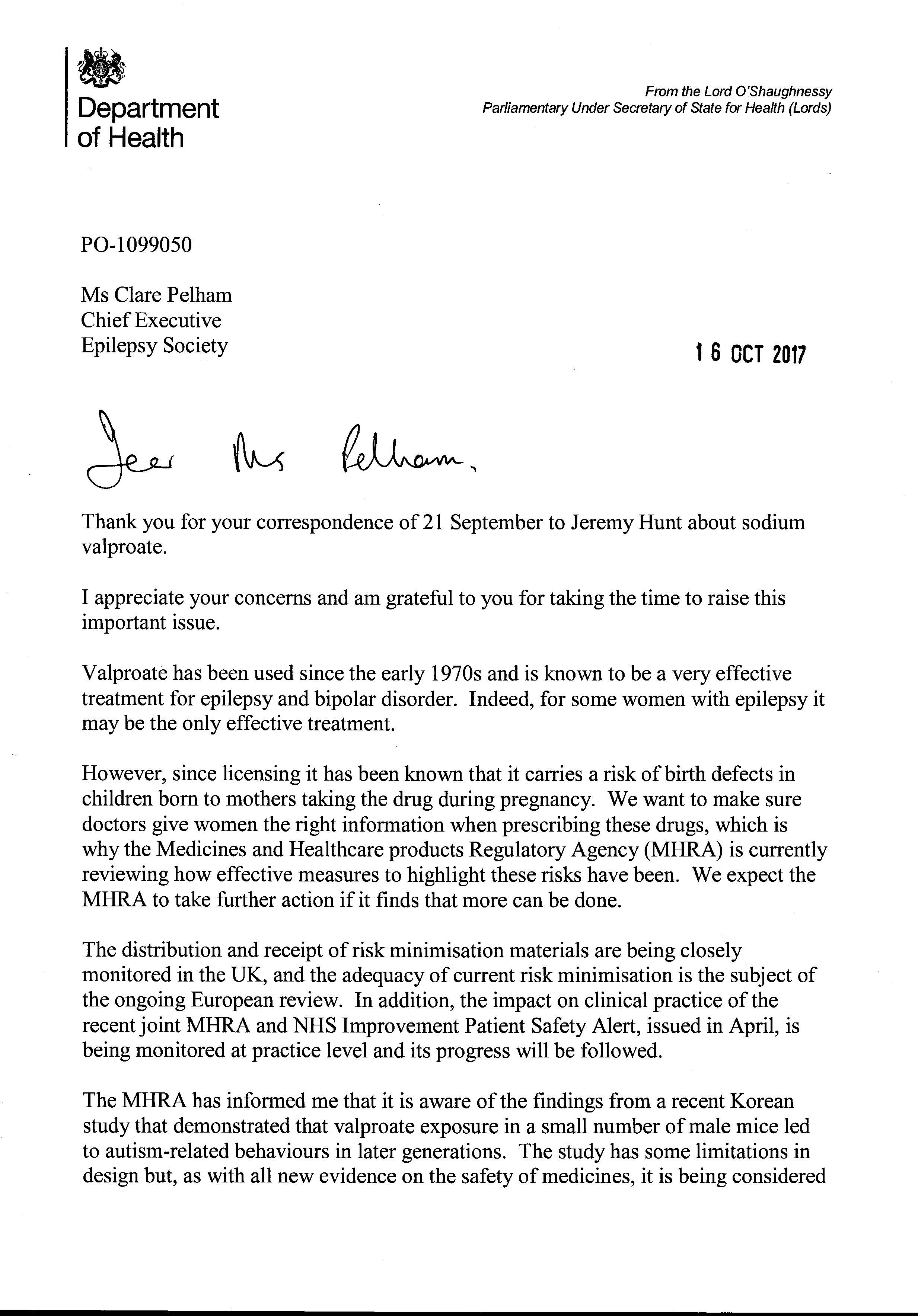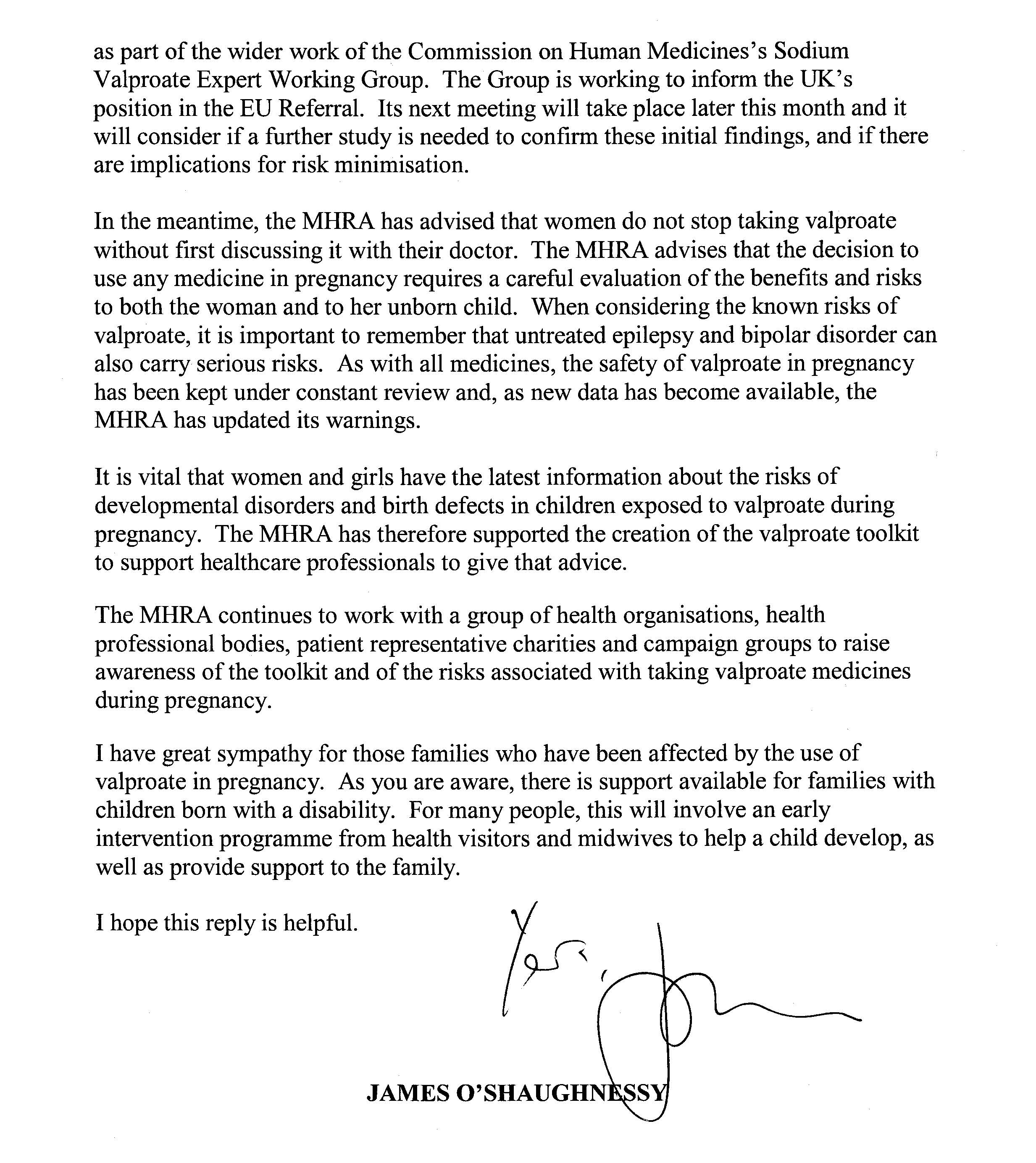 Clare Pelham responds
Ms Pelham said: '
"I am very pleased to see that Jeremy Hunt has recognised that further action is needed to ensure that all women and girls of childbearing age are told of the risks associated with sodium valproate.
The question now is about timing. It is important to get this right. But it is also important after more than 40 years to get this done.
MPs are meeting in Parliament today to debate this important issue. This will very much help in raising awareness.
But we know that awareness-raising and suggestions have not worked. At the very least every woman and girl deserves a yearly conversation with her doctor  about the risks during pregnancy before her prescription is renewed.
It is heartbreaking that any baby should be born with an avoidable disability. Let's get this done now."
Watch the House of Commons debate live
'You can watch the debate in the House of Commons from approximately 2pm today (Thursday 19 October) at www.parliamentlive.tv/Commons. Times are subject to parliamentary scheduling.