Jeremy Hunt responds to Epilepsy Society on sodium valproate
On 21 September 2017, Epilepsy Society's chief executive, Clare Pelham, wrote to health secretary Jeremy Hunt asking him to introduce mandatory annual reviews for any girl or woman of childbearing age who is taking the epilepsy drug sodium valproate.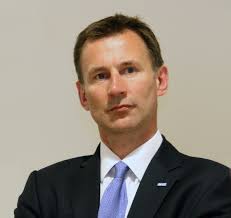 This would ensure they have a yearly conversation with their doctor about the risks of taking this medication during pregnancy.
Yesterday, 16 October 2017,over three weeks later, we received a reply from the parliamentary under secretary of state for health, Lord O'Shaughnessy, on behalf of Jeremy Hunt.
We are disappointed that the health secretary has failed to address our request for mandatory reviews which could minimise the risk of babies being born with avoidable disabilities.
Babies exposed to valproate in the womb have a 10 per cent risk of being born with a physical disability and up to a 40 per cent risk of having neurodevelopmental issues.
Below we publish both letters in full, in advance of Thursday's debate in the House of Commons, when MPs will discuss safety issues around sodium valproate. The debate is due to begin at approximately 2pm.
We will be responding to Jeremy Hunt in writing. If there is anything you would like to say to Jeremy Hunt, please feel free to post your comments below.
Letter from our chief executive, Clare Pelham, to health secretary Jeremy Hunt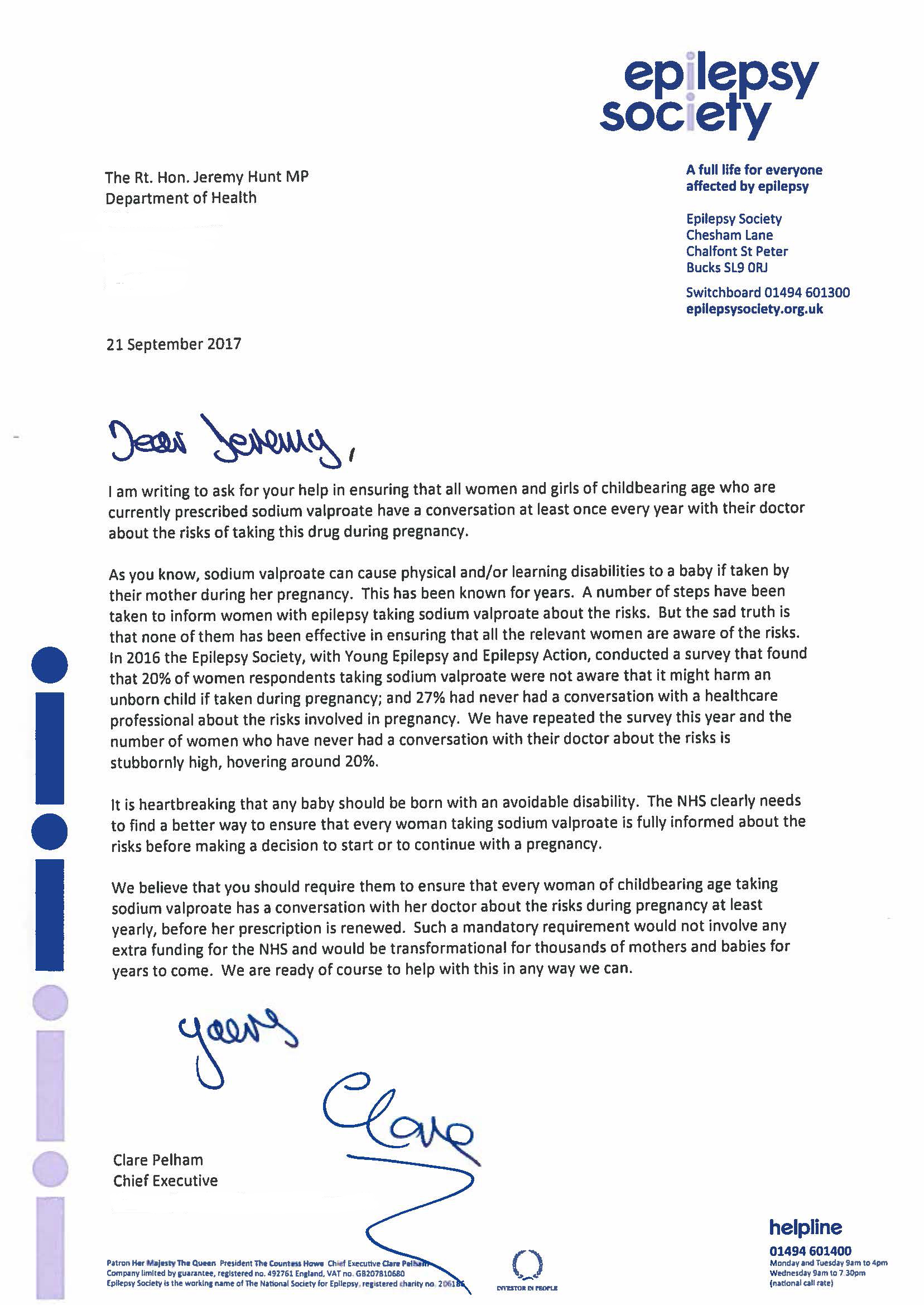 Response from Lord O'Shaughnessy, on behalf of Jeremy Hunt