Yasmin's story
#SafeMumSafeBaby
Yasmin Golding is 26 and relies on a combination of three epilepsy medications to help control her seizures. But she worries about the health risk that the drugs could pose to any baby during pregnancy, should she decide to start a family.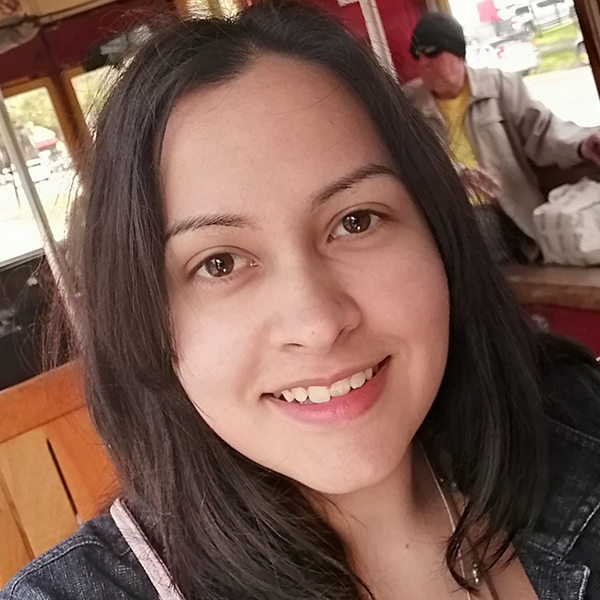 Yasmin Golding has had epilepsy since the age of 11 and says she has tried every single medication to control her seizures. Now 26 and a molecular scientist, she is taking a combination of eslicarbazepine, brivaracetam and phenytoin. Although she still has complex partial seizures, she is managing to get on with her life.
Her worry is that the drugs, and particularly phenytoin, could pose a potential risk during pregnancy and, while she is not planning a baby at the moment, she knows she would like to have a family in the future.
Risk of birth abnormalities
Phenytoin is one of the drugs highlighted in a new review from the Commission on Human Medicines as presenting an increased risk of birth abnormalities in babies exposed to it during pregnancy.
While 2-3 babies per 100 are born with a physical abnormality in the general population, this figure increases to around 6 per 100 babies for women prescribed phenytoin.
There is currently not enough evidence to confirm or rule out any increased risk for eslicarbazepine and brivaracetam.
Epilepsy Society's Safe Mum, Safe Baby campaign is calling for more research into the risks around epilepsy medications during pregnancy and for the development of safer drugs. It is also stressing that all  women and girls of childbearing age should be called in for a review with their doctor to make sure they are on the safest medications possible.
Epilepsy is a challenge
"I would not risk having a baby while taking phenytoin," says Yasmin. "For me that would be too risky.
"But it is not easy to just switch to a safer medicine, especially when you have tried them all. Most women dream of having a baby but when you have epilepsy it is that much more of a challenge.
"You need to take time out to try different medications and put up with seizures getting worse while you find a drug that suits you - if there is an alternative. Most of my 20s I have been studying and needed to be ok at lectures and in the labs. I could not have put up with increased levels of seizures.
"Ideally I would like to be on safer medicines but I think as I am not planning a child right now, do I want to risk the seizures? I want to plan for a family and want to be ready when the time comes, but I don't want to compromise my own well being. 
"The drugs make me feel very tired and I am exhausted just existing, let alone also looking after a child. And if I had a child with disabilities caused by my medication that would be even more exhausting. Either way, the risks are very scary for either me or a baby."
Consulting doctor
Yasmin plans to consult her doctor again about her medication once the pandemic is over and she is able to have a face to face appointment.
"I would like to come off the phenytoin because it is no good for my body but it does seem to do a bit more than some of the other drugs in controlling my seizures.
"I bring this up with my doctor and she is very good at discussing things but we never get past  just tweaking my dose. There isn't enough information out there about the risks from taking multiple meds and it keeps playing on my mind."
More information
Find out more about our Safe Mum, Safe Baby campaign.
A report from the Commission on Human Medicines has shown that some of the most commonly prescribed epilepsy medications including carbamazepine, topiramate, zonisamide and phenytoin, pose an increased risk of harm to any baby exposed to them during pregnancy.
It is well established that valproate carries a high risk during pregnancy and should never be prescribed to girls and women of child bearing age unless they are part of a birth control programme.
Lamotrigine and levetiracetam are the safest drugs to take during pregnancy.
It is important that no woman should stop taking her medication without consulting her doctor. All girls and women of childbearing age should be called in for a review with their doctor so they can discuss their treatment options and ensure that they are on the safest possible medication for them.
Any woman who is planning a baby, should be referred to her neurologist.
Letter of support for a review with your GP
Our Medical Director, Professor Ley Sander, has written the following letter to support all women in requesting a review with their doctor.
Download a pdf of the letter here.
More stories
Read about the challenges other women with epilepsy face when thinking about starting a family.