Corporate volunteers and group volunteering
Volunteer days at the Chalfont Centre give corporate volunteers and community groups the opportunity to support us as a team, working on projects that boost employee morale while promoting team building and leadership skills.
If you would like to find out more about how your company or group can help to enhance facilities for residents at the Chalfont Centre, call  01494 601 313 for a chat, or email volunteer@epilepsysociety.org.uk.
In recent years, several companies have given us their time to support projects including:
Working together to maintain the memory garden for residents and visitors.
Redecorating the Communication room in the Therapy and Beech lounge.
Undertaking extensive garden projects in Russell House, Micholls House, Green House, Milton House, Therapy.
Offering support that enabled Epilepsy Society to host its annual Phoenix Games (disability sports event).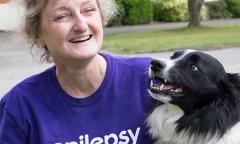 There are so many ways to volunteer and make a difference to the lives of people affected by epilepsy. Whether you'd like to volunteer at our Chalfont Centre, or in your local community, we'd love to hear from you.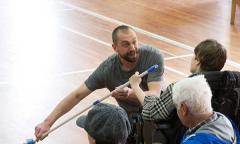 The volunteers at Epilepsy Society make an invaluable difference to the lives of the 92 residents who live on site, all of whom have epilepsy often as part of more complex needs.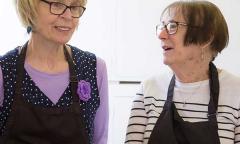 Talking to the media about epilepsy is a valuable way of helping to increase public awareness. Would you be willing to talk to the press about your experiences of epilepsy? You can help us raise awareness by volunteering as a media contact and sharing your story.
Interested in volunteering?