The Chalfont Centre MRI Team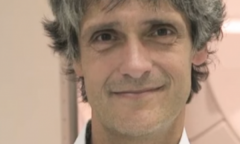 Matthias Koepp is Professor of Neurology at UCL Queen Square Institute of Neurology, Consultant Neurologist at the UCLH National Hospital for Neurology and Neurosurgery, and Clinical Lead of the MRI-Unit at the Epilepsy Society.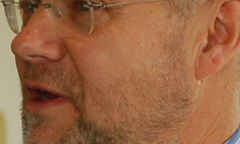 John Duncan is Professor of Neurology at UCL Queen Square Institute of Neurology, Consultant Neurologist at UCLH and Principal Investigator in Neuroimaging at Epilepsy Society's Chalfont Centre.
Prinicipal Investigators
•    Prof JS Duncan MA DM FRCP FMedSci,
•    Prof MJ Koepp MD PhD FRCP,
•    Dr M Sidhu MD PhD MRCP,
•    Dr B Wandschneider MD PhD
•    Dr Gavin Winston PhD FRCP
Radiographers
•    Andrea Hill,
•    Peter Murkin
Administration
•    Xandra Harman
•    IT Support
•    Jon Steel
Research Nurse
•    Ndifreke Atang
MR Physicists and Image analysis
•    Sjoerd Vos PhD,
•    Slawek Kusmia PhD
•    Roman Rodionov PhD
Researchers
•    Sarah Buck PhD,
•    Vejay Vakharia MS FRCS,
•    Kuo Li MD,
•    Lorenzo Caciagli MD,
•    Marian Galovic MD,
•    Ali Alim-Marvasti MA MRCP,
•    Baris Kanber PhD,
•    Shahrzad Shapoori PhD,
•    Lawrence Binding BSc,
•    Lukas Franka PhD,
•    Daichi Sone MD,
•    Fenglai Xiao MD
•    Debayan Dasgupta MD
UCL PhD in progress in 2020
Marian Galovic, Ali Alim-Marvasti, Lawrence Binding, Andre van Graan, Fernando Perez-Garcia.
UCL Masters students 2020
Maria Sablik, Arjun Ramaswamy, Sarah Slain, Carolina Ferreira Atuesta, Corey Ratcliffe, Sabahat Iqbal, Jose Leon de Rosas, Annabel Simpson, Meagan Tsaw, Zsofia Varga, Nina Weissman
 
subtitle: 360-degree experience
Take part in our immersive 360-degree experience which takes you on the journey of a genome through our wet laboratory. Our research team will explain what happens to a patient's genome at every stage through video and interactive elements.
A lay summary of research recently published in open access journal by staff based at the Chalfont Centre for Epilepsy.
subtitle: Support us
We aim to bring forward the day when epilepsy is not a hidden disability – no longer a stigma that is hidden in the shadows and misunderstood. Help shape the future of clinical provision for people with epilepsy. Join us in being part of this journey by giving your support.